As a Los Angeles native, tacos have a special place in my heart. Tacos are an art form, and the "perfect" taco is different for everyone. I only have one rule: if you actually prefer hard shell tacos, please leave that nonsense at the door. With that in mind, here's a list of five taco spots in New Orleans that will rock your world.
Rum House:
It's almost impossible to be in a bad mood at Rum House. The atmosphere is lively, the rum punch is strong, and there are enough taco options to make you dizzy. Their menu offers 20 Caribbean-inspired tacos with impressive variety. On Tuesdays, Rum House lists all of their tacos at $3 or less, so patrons can mix-and-match their plates to perfection.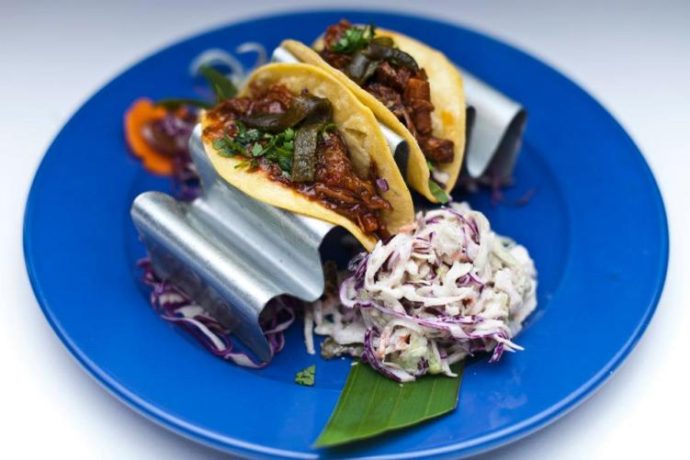 While the taco menu might be Rum House's main attraction, let me throw a quick shout out to the fried plantains. Trust me, order them for yourself and leave your friend's plate alone, because nobody likes that guy.
Whatever you order, be sure to chase it with some rum punch. Otherwise, did you even go to Rum House?
My order: taco trifecta with jerk chicken taco, calypso beef taco, chili glazed shrimp taco, plantains & rum punch
La Casita:
La Casita is located on Oak and Cambronne in a bustling sector of Uptown. The taqueria offers indoor dining and a patio that looks towards Oak Street. La Casita's menu features traditional fare as well as experimental dishes with something for every palate.
Enough with the formalities, let's talk tacos.
Their house taco menu features exotic offerings such as crab cake tacos, catfish tacos, and vegetarian calabacitas tacos made with squash and zucchini. Their street taco options are limited, but dependable, with standard selections such as chicken and carnitas. What if you want to customize? No problema, mi amigos. La Casita even has a build-your-own-taco option.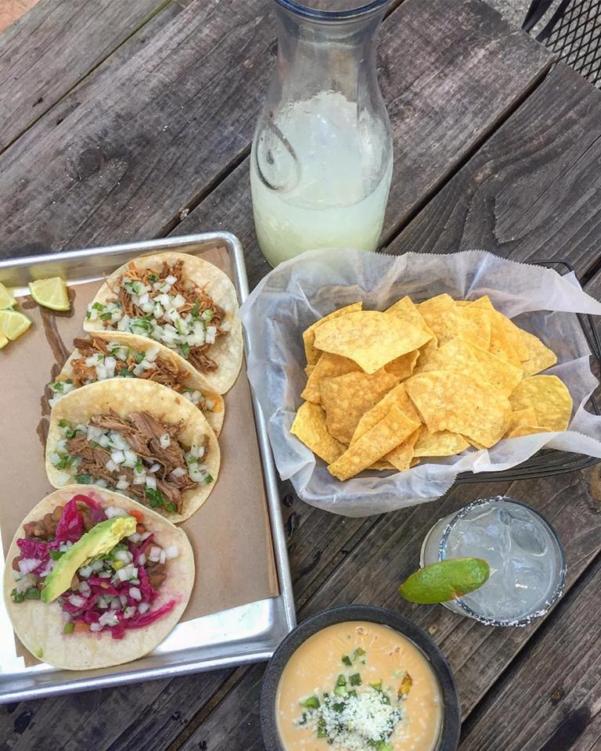 On Tuesdays, La Casita offers $2 tacos as well as discounted drinks throughout their margarita menu. If margaritas aren't your speed, ask for your favorite Mexican beer because they definitely have it.
If you want a great dining atmosphere with a diverse menu, look no further than La Casita. Be sure to check out this taco bar hideaway during your next Uptown excursion.
My order: mole poblano chicken street tacos & pineapple cilantro margarita
Taqueria Chilangos:
Any taco purist will love Taqueria Chilangos. Admittedly, I found this Kenner gem by complete accident. However, after that day, I'm convinced they make the best street tacos in New Orleans.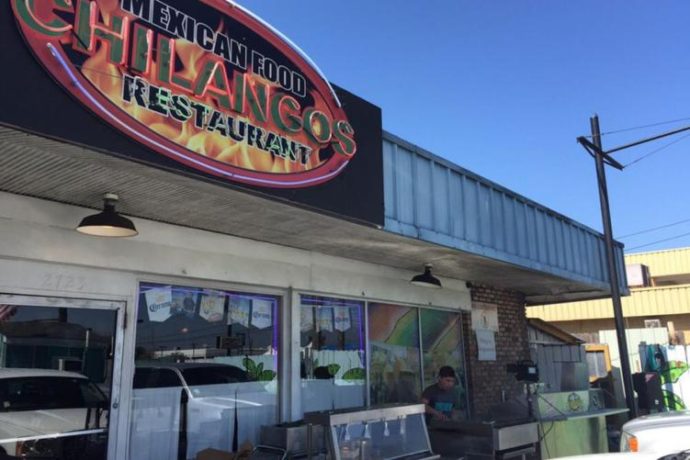 Upon entering Taqueria Chilangos, I was mesmerized by the salsa bar. I instantly recognized that they were, indeed, about that action. I placed my order with great anticipation, and the result was everything I hoped for and more. Four tacos, one margarita, and five extra salsa cups later, I went on my merry way.
I almost forgot the best part: Taqueria Chilangos offers $1 tacos every Tuesday. Let me reiterate, in case I just blew your mind. $1 tacos. Every. Single. Tuesday. I can write a novella about this restaurant given enough time. Until that day, believe the hype about Taqueria Chilangos. You won't be disappointed.
My Order: 2 carne asada tacos, 2 al pastor tacos, lime margarita
Tacos and Beer:
Give them credit, Tacos and Beer know the two things you're looking for. They put it right in the name. Not only that, Tacos and Beer more than lives up to their namesake with one of the best Taco Tuesdays in New Orleans.
Like Taqueria Chilangos, Tacos and Beer offer $1 tacos every Tuesday. In addition to outrageously cheap tacos, you can also enjoy discounted beers and margaritas from their expansive cocktail menu.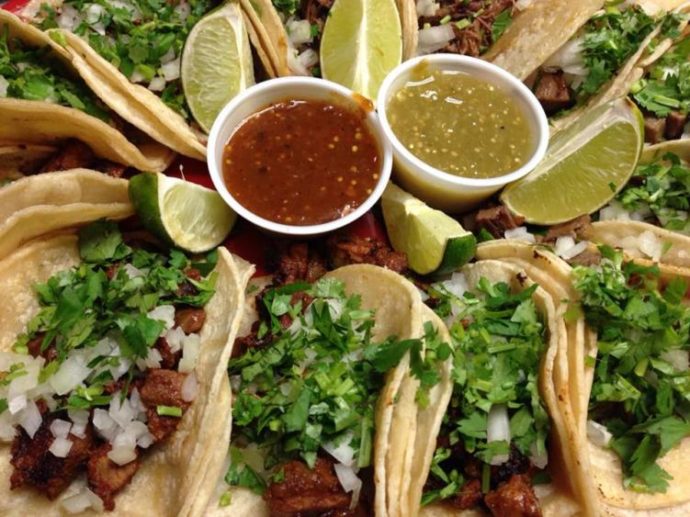 Tacos and Beer is situated on the St Charles streetcar line in the Lower Garden District. Their accessible location combined with unbeatable deals makes Tacos and Beer a no-brainer for any taco outing.
My order: 2 al pastor tacos, 2 barbacoa tacos, Paloma Avion
Juan's Flying Burrito:
Juan's Flying Burrito has long been a staple of the Mexican food scene in New Orleans. With four locations throughout the city, their popularity speaks for itself.
So what's the hype about? Well, among other things, their tacos are top-notch. Juan's has street tacos, banh mi tacos, and everything in between. Once you've found your taco of choice, try not to get lost in the cocktail menu. There are enough options to satisfy any craving.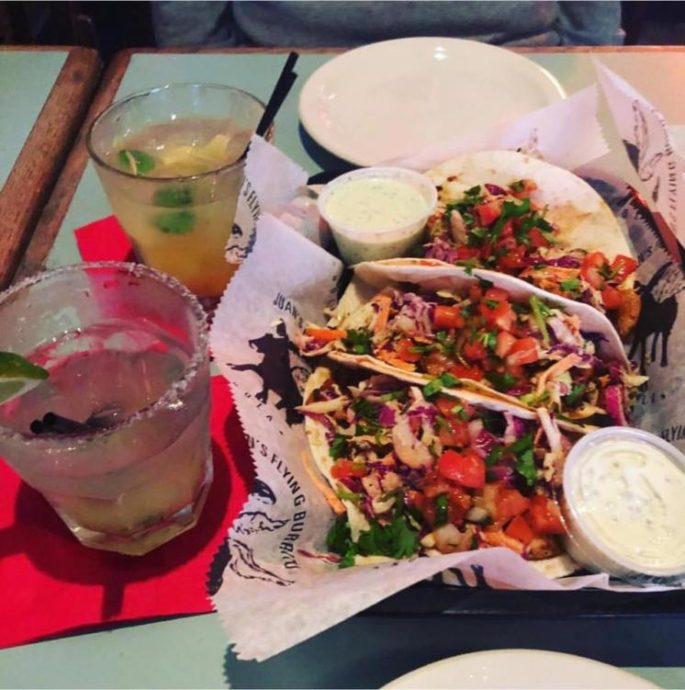 On Tuesday's, Juan's discounts tacos to a mere $2. Match that with happy hour drink prices, and you would be hard-pressed to leave Juan's dissatisfied. Find one of their locations near you for your next taco craving.
My Order: Taco Truck tacos & Pacifico
What's your favorite Mexican restaurant in New Orleans? Leave a comment below!