Can you smell that in the air? The salty, seafood odor wafting from open doors, and driveways, drifting across the bayou from brown paper bags; that spicy, spicy smell of crawfish, boiled up fresh.
There's no better time to dig into the state's best delicacy than now. But tracking down the best batches can be a tall task, especially after a few Holy Rollers (or whatever your cocktail of choice).
To help save you the hassle, Rivers Beats has collected some of our favorite crawfish spots to find the best deals wherever you may be.
---
Restaurant Spots
Bayou Beer Garden: 326 N Jefferson Davis Pkwy
One of our favorite spots for Happy Hour, BBG and its' neighbor, Bayou Wine Garden, are one of the best places around town to enjoy friends and fresh spring weather at the same time.
A crawfish boil popup takes place in the parking lot just about every weekend. The plates are loaded heavy and so is the flavor of the crawfish.
When: Fridays at 3pm, Saturday & Sunday at 1pm.
Price: $7.50/lb
Broadview Seafood: 1468 N Broad St
Reviews of this 7th Ward establishment all point to a place that demonstrates care and experience into their boils. With a decent price at that, we're all in for Broadview.
When: Daily
Price: $5.99/lb
Clesi's: 4323 Bienville St
We here at River Beats have been fans of Clesi's for a while now. We're not the only ones though, Nola.com readers voted the caterer as the best spot around town in 2018. Are they holding down the crown? You be the judge.
When: Daily
Price: $8.00/lb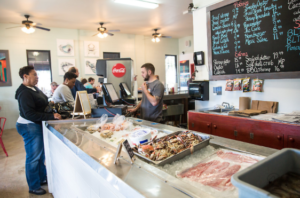 Bevi's: 236 N Carrollton Ave
Bevi's is a hot Mid-City spot for seafood. When crawfish season starts, it really gets rolling. Sources tell us Bevi's got one of the best boils in both size and flavor. We here at River Beats agree strongly. Come and get em babies.
When:
Price: $3.99/lb
Redd's Uptilly Tavern: 7601 Maple St
Redd's Uptilly Tavern is our spot for crawfish around the university area. The tavern is a great nightlife spot, with the timing of their boils staying (relatively) on brand with that. Our people tell us good things, so we recommend not missing out.
When: Friday, 6:30ish
Price: $10 for 2.5 lb tray with potatoes, corn, and garlic.
Melba's: 1525 Elysian Fields Ave
Melba's Poboy game has been described many times over, in many different ways: Famous, Old-School, Classic. All titles were well deserved. What might be a little less known is how well they boil up the buggies. Just a short hop from the Marigny, they have some of the best prices out there.
When: Daily
Price: $3.99/lb
---
Makin' Crawfish Groceries:
What better way to score some crawfish than on an errand run you had to get done anyways. Grocery stores have some of the best prices and value for the size but can sometimes leave you short on the full fixings. However, they might be the most convenient crawfish available, so keep your eyes peeled and your nose open.
Rouses: All over town
When: Daily
Price: $4.99/lb
Robert's Fresh Market: 8115 S Claiborne Ave
When: Friday through Sunday 11:30am to 8pm
Price: $4.99/lb
Lakeview Grocery: 801 Harrison Ave.
When: Saturday 11:30am
Price: $4.99
---
Boils & Brews:
Name a better pair than beer and crawfish, we'll wait. The most memorable boils happen when you're getting a little frosty with some good friends.
Nowhere are those beverages better to enjoy than straight from the source. Breweries give you the opportunity to celebrate our local business, drink some high-quality crafts, and (in this case) peel some perfect crawdaddies.
Some of our favorite beer shops have paired with excellent popup companies to provide you the opportunity to sip and savor.
Gulf Coast Crawfish Co. at Urban South: 1645 Tchoupitoulas St
When & Where: Friday 2p-8p
Price: $13/2lb tray with fixings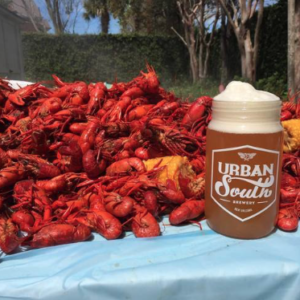 NOLA Crawfish King at Parleaux Beer Lab: 634 Lesseps St
When & Where: Friday & Sunday
Price: Unavailable
NOLA Crawfish King at Port Orleans Brewery: 4124 Tchoupitoulas St
When & Where: Friday & Sunday
Price: Unavailable
---
Late Night:
As an added bonus, we through in a local spot that serves crawfish up under the radar, as a late night snack. You can thank us later.
Three Legged Dog: 400 Burgundy St.
When: Daily
Price: $5.00/lb
---
One More Thing:
While searching through the best places to pick on mudbugs, we stumbled upon a great way to keep up-to-date on all the deals, both live and boiled, for crawfish around the city. The Crawfish App is a local app by LSU Alums Laney & Ryan King.
It presents users with a list, location, and price of crawfish vendors. It covers caterers, as well as groceries and restaurants, and even features an icon for the average size of what's being sold.
Laissez les bon temp rouler you peeling people.