Well, Christmas is over, but that doesn't mean the pop-up season has ended. Last December we reported on several Christmas pop-ups happening around the city. Once such pop up was at Barcadia New Orleans.
The local bar/restaurant/arcade teamed up with local icon Carl Mack of Carl Mack presents to turn their establishment into a holiday wonderland.
And as Mardi Gras approaches, Barcadia is looking to duplicate that success with a festive Mardi Gras Pop Up.
Mardi Gras at Barcadia was launched on Saturday, February 1 and will run through Fat Tuesday until February 26. Traditional Mardi Gras décor, including beads, second line umbrellas, joker hats, and mysterious masks, hang from the ceiling along with a few rare treasures. Muses shoes and Nyx purses are among the embellishments, capturing the spirit of parade throws raining down from the Carnival floats.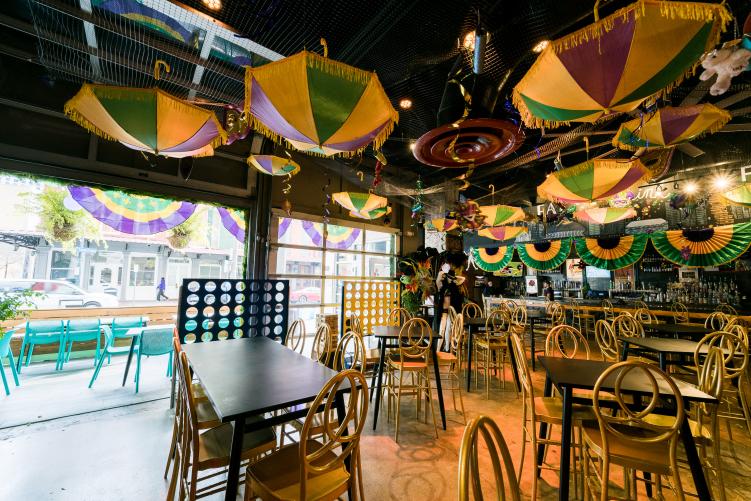 As they did for the Christmas season, Barcadia's cocktail menu has been specially curated to bring in the spirit of Carnival. The new menu includes eight takes on traditional New Orleans cocktails all for $10.
New drinks include the vodka punch Bacchus Bash, the grapefruit-dashed Old Fashioned Endymion, the Mardi Gras Mule, made with house-made ginger beer, or The Purple People Eater, a tequila old fashioned. You can see their full drink menu by heading to their website here.

Guests of all ages, including those under 21 are able to attend until 9 pm. If that wasn't enough to get you in the door, Barcadia New Orleans sits directly on the parade route giving guests a front-row opportunity to catch all the action of Mardi Gras.
See all the photos from Barcadia's epic Mardi Gras pop up below.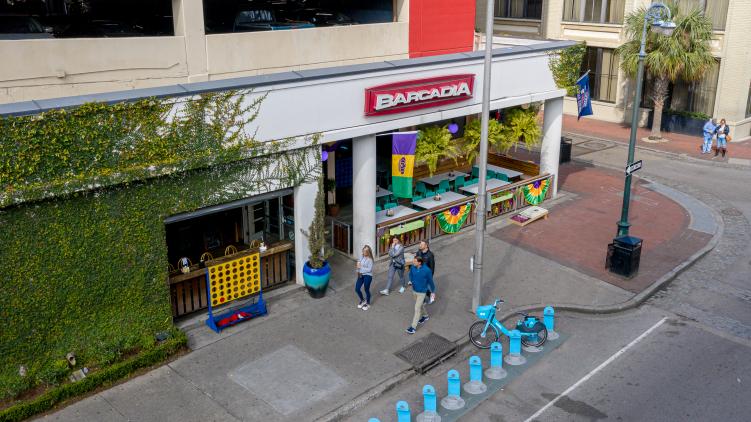 ---
Featured Photos: Bryce Ell Photo
This editorial is Supported By Barcadia. Supported by is an advertorial series used to describe editorially independent River Beats content that is supported by a client's advertising spend.
---