Gambino's bakery is turning heads this holiday season with all of their extravagant desserts, perfect for any and all of your parties and gatherings! Joe Gambino's Bakery officially opened in 1946, and despite hurricane Katrina devastation in 2005, the bakery continues to thrive and share treats with the world. What do they pride themselves most on? Making treats fresh daily, and completely by hand, following cake and pastry recipes that date back to 100 years ago.
And with the holidays right around the corner, what better way to say "I love you" to your family than with everyone's favorite desserts? Lucky for you, Gambino's has a variety of dessert options for all.
Doberge Cakes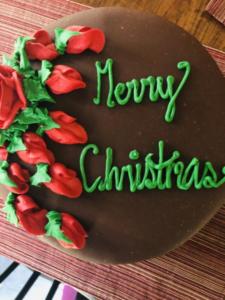 Gambino's most notable dessert dates back to 1946 when Beulah Ledner, the creator of the original doberge cake, "sold her secret recipe to Gambino's bakery," a recipe that they've been loyal to ever since. 6-layers of delicious buttermilk cake separated by a custard filling and topped with rich fondant icing is something that everyone loves! They can even decorate with "Merry Christmas," pictured, which really is the icing on the cake (punny). To find out more about Doberge Cakes, or to purchase your own, click here. 
Holiday King Cakes
King cake season is RIGHT around the corner, but Gambino's is getting in the spirit a bit early with a specially decorated Holiday king cake! The cakes are baked fresh daily with "a sweet, special recipe Danish dough that is infused with cinnamon swirls throughout." Purchase your own Holiday King Cake here.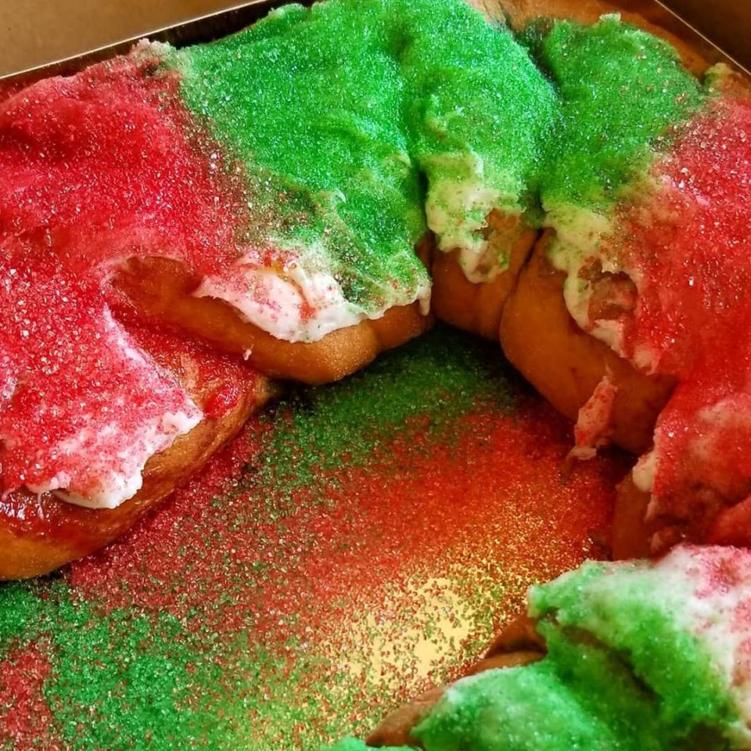 Layer Cakes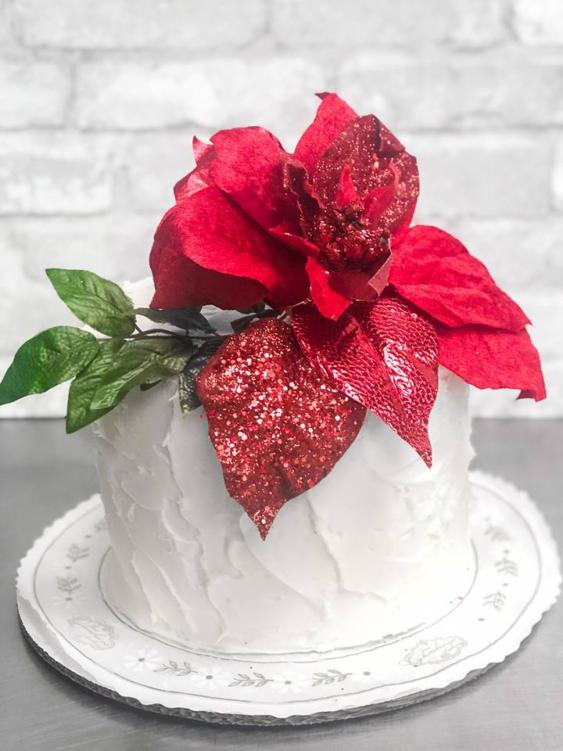 Gambino's offers a variety of layer cakes for your indulgence. Choose from white almond, yellow butter, carrot, coconut cream, chocolate fudge, and many more! To brighten your holiday spirit, bring in your own poinsettia to top it off, like this customer did. To view all the layer cake options available, click here. 
Assorted Treats
And last, but certainly not least, is the many assorted Holiday treat options Gambino's concocts. Have your choice from cookies and cupcakes, to petit fours and eclairs. Everything is completely made in-house and baked fresh daily, so you are guaranteed something totally delicious. These smaller treats add the perfect New Orleans flair to every get-together. To view all the options available, click here.
Check out the gallery below to see some other Holiday creations! All of these options can also be shipped, for those traveling out of town this Christmas.
Photos in article from Becca Wilbee.
Featured image from jericl cat.