The 2018 Voodoo Music and Arts Experience opened yesterday with some special guests around to get it started proper.  Zane Lowe, the host of Beats 1, sat down for an interview with Marcus Mumford and Ben Lovett of Mumford and Sons, which took place live-and-in person before a gathering of early festival-goers. The wide-ranging conversation touched on things like musical evolution, album anticipation, and a healthy love for the city of New Orleans. Here are a few things River Beats got the scoop on.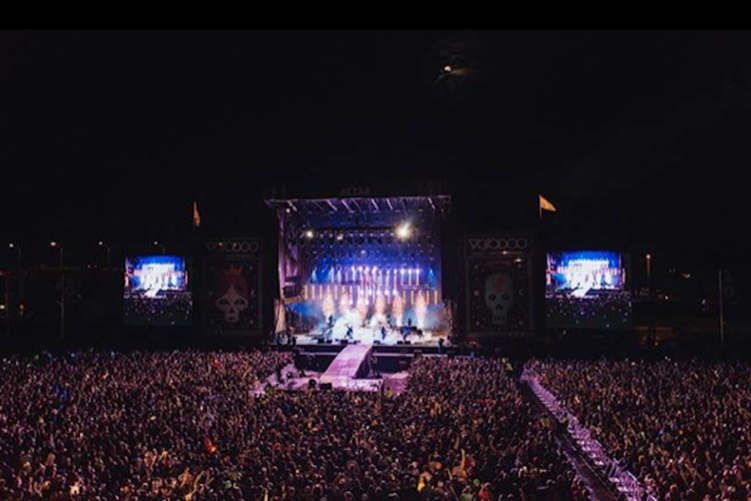 1. Mumford and Sons spent five-days rehearsing in Baton Rouge prior to Voodoo. The super-secret rehearsal sessions were one of the bands' first times practicing a new act, which they performed last night. Several songs were played from their upcoming release, Delta.
2. You may have your issues with the mud, but Ben Lovett considers it to be part of a "proper festival". Complain all you want Voodoo krewe, but this swamp isn't going anywhere.
3. The upcoming album, Delta is regarded by the group as their best work yet. Mumford detailed the album as being thick with new instrumentation, something fans might not have been expecting. The sound is bigger, bolder, and more evolutionary than their prior three albums.
4. Delta features credits from producer Paul Epworth, who has worked with Adele, Florence Welch, and Coldplay. The choice helped the band reach a new perspective on approaching their music, and their future as a group. Bassist Ted Dwayne mentioned that Epworth's approach, and the band's interest in new instruments "liberated" Mumford and Sons to pursue an evolution of their sound. This includes their first attempt at making a sonic, instrumental-only track, which is to appear on their new album.
5. Mumford and Sons plan to tour Delta for the next two years; playing at Voodoo was key to preparing for that. Marcus Mumford referred to the festival as a "transitional show," laying a baseline of what needs to be done as the group returns to rehearsals for the next several weeks.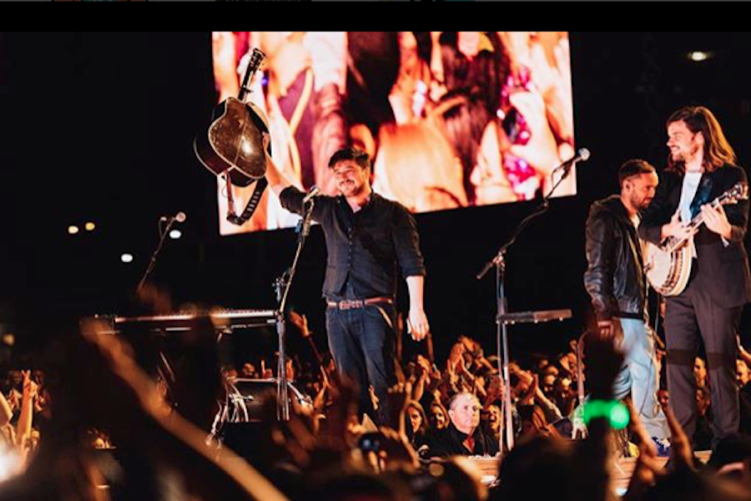 Photo Credit: Voodoo Music and Arts Experience
6. New Orleans has always been the group's favorite stateside city to play in. Zane Lowe asked Mumford "What does it mean to start your tour here?" Mumford's response evoked the band's history of playing in our city. If you were around for the 2011 Railroad Revival Tour, you might remember that our city was the final stop. Mumford considered that, "one of our favorite shows. A city that we really love to play and visit"
We fully agree, Marcus.
Follow along with River Beats New Orleans all weekend for the most up-to-date information on Voodoo Festival happenings and shows.
---
Featured Image: Roger Ho