Top Taco Returns March 19 to Woldenberg Park. Purchase your 2020 Top Taco tickets here!
---
Are you a Taco lover?! If so, then you are in luck because the epic Taco festival, Top Taco, is returning to New Orleans on Thursday, March 19.
The one night only event is returning for its 4th year in 2020 and is presented by Cerveza Modelo. Featuring 30+ restaurants and 50+ tequilas and spirits, this year's all-inclusive taco and tequila throw-down will take place once again at Woldenberg Park on the riverfront in downtown New Orleans.
Top Taco came onto the New Orleans scene in 2017 and has since raised over 50,000 for local non-profits. This year's event benefits the PLEASE Foundation, which provides mentoring and scholarships to inner-city students to attend Catholic Schools in New Orleans.
"Top Taco 2020 will again be an immersive experience," says Festival Producer Shane Finkelstein.
"In addition to gourmet tacos and tasty tequila cocktails from some of the city's most popular restaurants and bars, festival-goers can dance to awesome DJs and experience new and exciting activations from Patron, Pernod-Ricard, Diageo, the Louisiana Pepper Exchange, and others," he said.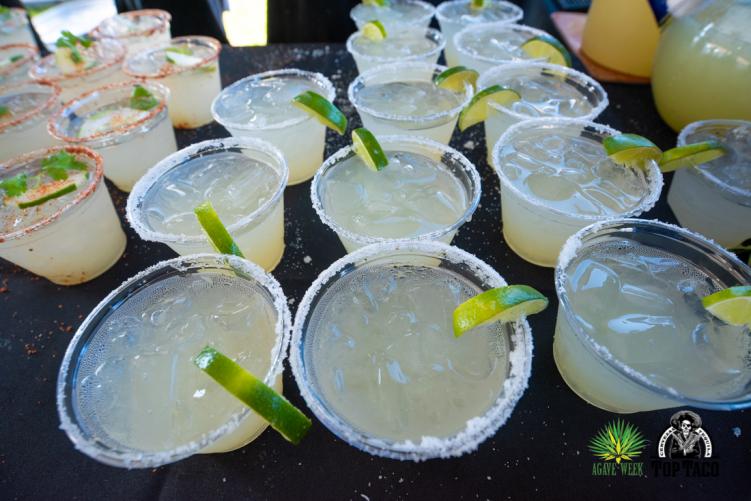 For this year's event, there are over a dozen NOLA's favorite Latin hotspots. 2019 Top Taco winners Johnny Sanchez, Tacos Beer, Barracuda, Los Jefes, and Velvet
Cactus are leading the pack with fan favorites like Zócalo, Araña, Flamingo A Go Go, and Nacho Mama's, Nolé, House of Blues, Rock n Roll Sushi, Palm & Pine, Otra Vez, and Seither's Seafood joining in the mix.
This is an event you don't want to miss. Top Taco 2020 regular ticketing options include: $125.00 VIP, $95.00 Early Entry/First Tasting and $75.00 General Admission. Currently and for a limited time, those levels are available for: $105.00 VIP, $75.00 Early Entry/First Tasting and $55.00 General Admission. Once inside the festival, all food and drink are free.