Think outside the house for your next date.
The city is full of outdoor activities and scenic experiences year-round, but sometimes it's hard to choose from the many options, or you may be looking for a different date ideas in New Orleans.
This list is full of date ideas that not only highlight the city's best features, but also leaves room for great conversations and opportunities to bond with a significant other. From meeting someone new to celebrating an anniversary to just getting out of the house—check out these local treasures in one of the best cities to live in for open air adventures.
Ferry to Algiers Point
The Canal St. Ferry departs every 30 minutes to Algiers Point, where you can find the best views of the city. The back-drop of the Big Easy is the perfect beginning for a romantic staycation. This ride will take you on one of the longest running routes in the country (three centuries and counting) and transport you to a quieter, smaller New Orleans.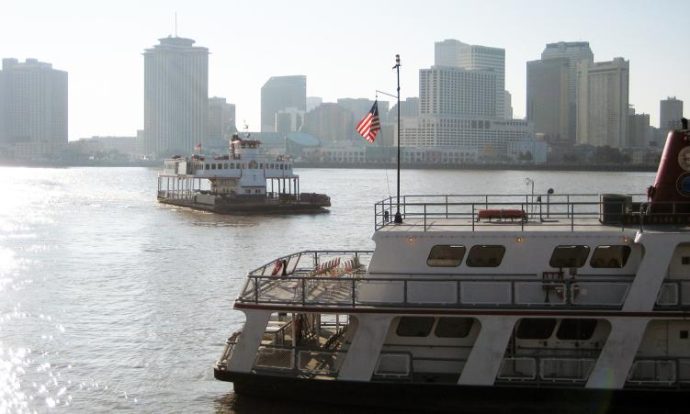 When walking through the Algiers Point neighborhood, there are obvious similarities to the metro, such as the eclectic-ness and square footage of homes. The history of Algiers is both fascinating and heartbreaking, but every visitor should take time to read the landmark plaques and pay their respects.
A day trip to the Point, no matter your interests, has endless hidden-gem possibilities for coffee, food, and even shopping. Grab a taco from Barracuda. Sip iced coffee from Congregation. Browse local blown glass at Rosetree Studio. Then walk to the beach at the tip of Algiers Point and see the city from a different perspective. If you are feeling really adventurous, bring a bike and take a ride on the Mississippi levee.
Note: The Canal St. ferry is departing the east bank from the temporary location adjacent to the Audubon Aquarium while construction of the new Canal Street Ferry Terminal is underway.
Catch a Balcony Concert
New Orleans Jazz Museum is continuing the pandemic-inspired weekly Balcony Courtyard concert series in the French Quarter. The museum was a leader in the community when it pivoted during the pandemic to keep local musicians employed and music-lovers satisfied with their terrace jam sessions.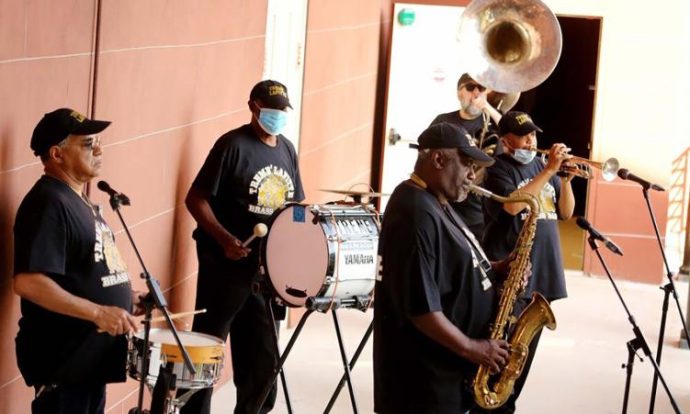 There is nothing more authentic than enjoying jazz from the place that ensures its preservation of history. Housed in the historic Old U.S. Mint, the location of the museum is in the heart of the city's vibrant music scene on Esplanade by the French Market.
Seats aren't provided for outdoor programs, so grab a blanket to sit on with a loved one while enjoying some of the city's best outdoor performances. Check out the New Orleans Jazz Museum Events Schedule to see upcoming gigs.
Explore Farmers Markets
The city has multiple Farmers Markets during the week in every corner of the city. The support of local growers and makers is more important than ever and, while there are neighborhood favorites, they each have a variety of vendors and have much more than produce.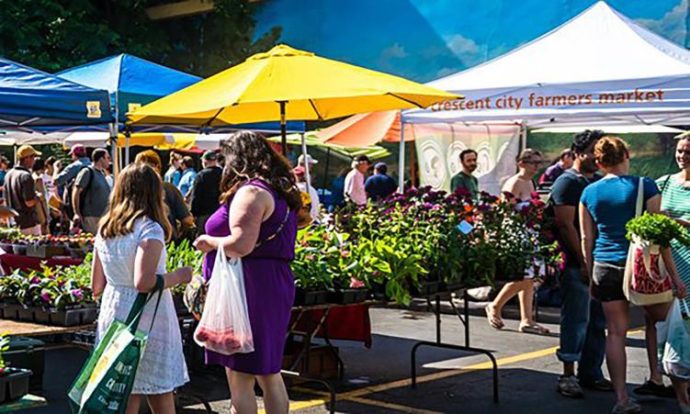 You may be in the market for a new plant or locally grown spices for your home-cooked dishes. Often there is coffee, popsicles, and even donuts to enhance your viewing experience. Opt out of the crowded grocery stores to see what is really in season, and not being shipped in on trucks from far away places.
Crescent City Farmers Market has two locations during the week, Uptown on Tuesdays from 8-12 and Mid-City on Thursdays from 3-7. Gretna has a Farmers Market on Saturdays from 8:30-12:30. Westwego Seafood Market has one of the biggest selections of crabs, crawfish, shrimp, and more 7 days a week (get there early).
Picnic at the Botanical Garden
New Orleans City Park is one of the top local spots for venturing outdoors. Specifically, the Botanical Garden is perfect for couples wanting an up close experience of native flora and fauna. For almost a century these 10 acres have been actively participating in swooning dates with their cultivated gardens year-round.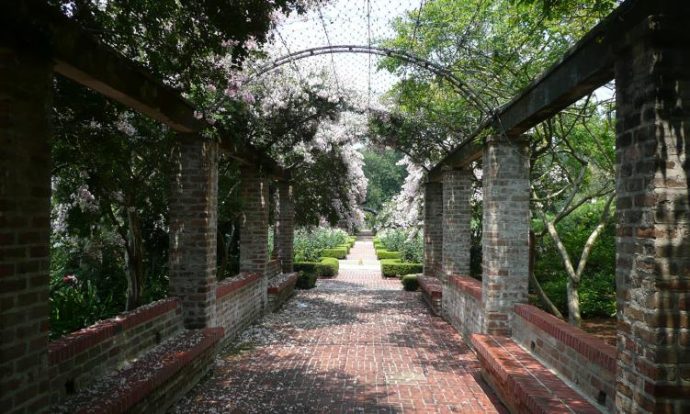 Locals receive free admission on Wednesdays by showing their Louisiana ID. City Park also hosts Kitchen in the Garden on Wednesdays, where Chef Pat White cooks a variety of fresh food available for pick up from 5PM-8PM.
Reservations are limited, so if you want to have a magical date in the garden during golden hour make sure to order online beforehand. Menus go live on Mondays and include drinks, such as the famous Botanical Garden Mojito. Kitchen in the Garden serves as a hub for food education and culinary training, teaching garden-to-table experiences. Check out their upcoming events calendar for more.
---
Looking for the perfect evening date outdoors? Check out the best heated restaurant patios in New Orleans.