New Orleans' favorite deep house pool party kicks back up today. The Techno Club Poolside Sessions are back for the season at the Drifter Hotel.
Despite recent city-wide cancellations, the beautiful and sunny days of Louisiana springtime are back. You know what that means – another season of poolside sessions at the Drifter. The monthly dance parties return to Mid-City starting today.
Featuring a rotating list of some of New Orleans' best DJs, these outdoor shows are a great way to get to know some of the resident producers from the Techno Club. From noon – 8 pm on Sundays throughout the summer, guests can relax by the pool to the soundtrack of sunny summer house hits.
In a time that's especially challenging for local creators and musicians, it's a great opportunity to come out and support the local community.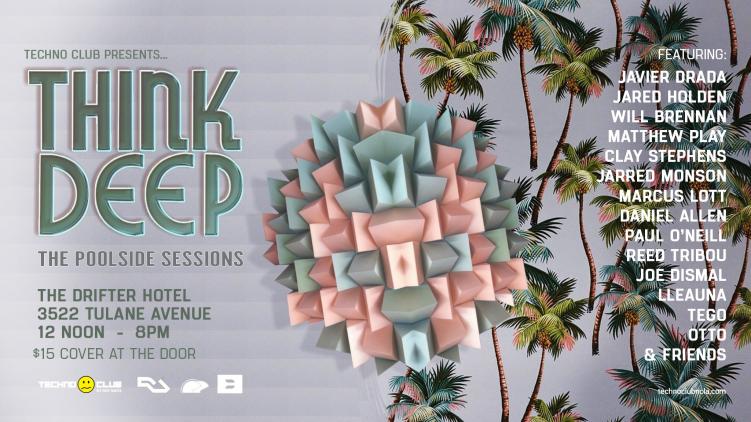 The Drifter Hotel released a public statement on Friday outlining their current circumstances in the midst of a brewing COVID-19. They're remaining open for the time being, have increased hygiene protocols, and have an attendance limit of 250 attendees.
Read the full statement from the Drifter below: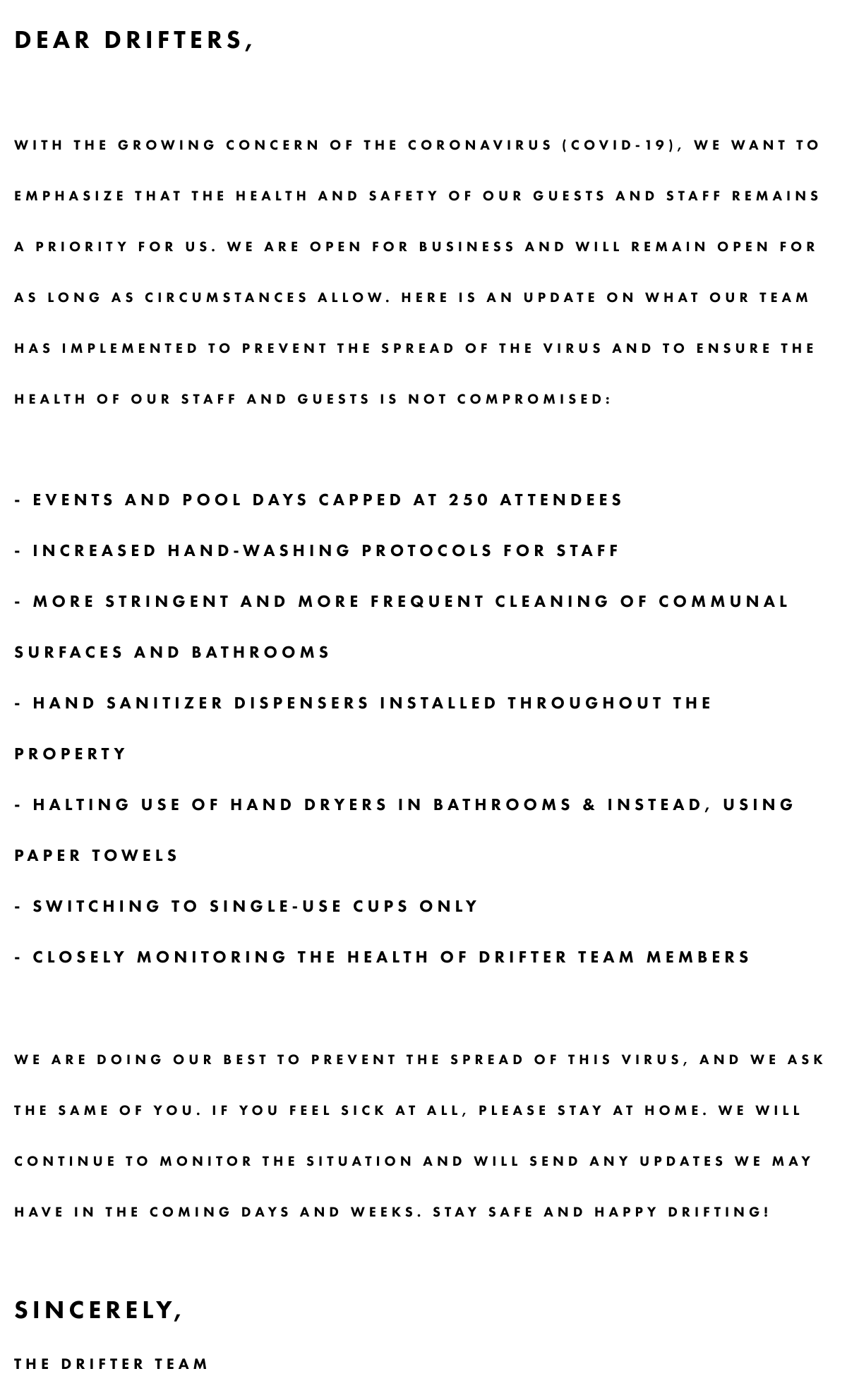 The Techno Club Poolside Sessions kick off their 2020 season today.
---
Follow River Beats New Orleans to stay up to date on events in New Orleans
Featured Image via Drifter Hotel