Welcome to this week In New Orleans! The weather is getting hotter, but so are the events in New Orleans. While the heat can get unbearable, we have a list of events to make leaving the house completely worth it. Just make sure to hydrate between drinks, wear sunscreen, and forget about the summer bod. This week: nostalgia, Pride, and food and wine take over.
River Beats Event Guide: June 1 – June 12, 2022
June 1
Last Wednesday at the Square Lafayette Square
The last Wednesday at the Square is upon us, but it's ok since it's about to be too hot to spend over 5 minutes outside anyway, unless it's adjacent to a pool. Fortunately, they saved the best acts for last. Catch New Orleans songbird Robin Barnes with her classic voice we'd like to Ursula, followed by a trip down high school memory lane with New Orleans legends Partners N Crime. Sure, you can still dance like you're at The Boot.
June 2
Overlook Film festival Various locations
There's nothing more on brand than hosting a horror film fest in the most haunted city. From June 2nd – 5th, horror fans and aficionados gather at The Overlook Film Festival for a weekend of film screenings, events, and music. It's happening at various locations and includes a Halloween in June party at One Eyed Jacks, an interactive escape room, and a live Stephen King stan podcast. Visit overlookfilmfest.com for a full event schedule and to purchase tickets to movie screenings.
June 3
No Scrubs 90's Dance Party House of Blues
The 90s are trending in full force, from baggy jeans to platform shoes and crop tops. Some of those fashions should have been left behind, but one thing that definitely should not be forgotten is the music. Indulge in all your favorite 90's songs and things that make you go hmm….(IYKYK) on Friday, June 3rd at the House of Blues. Expect to back that thing up to songs from 2Pac, Biggie, Ace of Base, Backstreet Boys, Beastie Boys, Britney, C&C Music Factory, Nirvana, Jay-Z, Naughty By Nature, 'NSYNC, Oasis, Salt-N-Pepa, Sir Mix-A-Lot, Snoop Dogg, Spice Girls, SWV, TLC, A Tribe Called Quest, Weezer, and many more. Check out theRiverbeats preview for more details on what else can be expected and get your tickets before it's too late.
Purple Takeover Prytania Theatre Uptown
Continuing with the nostalgia trend this week is the multi-day/multi-event tribute to Prince, presented by DJ Soul Sister. The series of events kicks off with a screening of Prince's film Sign O' the Times at the Prytania Theatre Uptown and continues through the weekend with trivia, dance parties, and performances at the Virgin New Orleans and Tipitina's.
June 4
Halloween in June 9:30 p.m., One-Eyed Jack's
Calling all Halloween lovers! The Christmas stans get Christmas in July, so now is your time to shine with a Halloween in June. The party is part of the Overlook Film Festival. Word on the street is that costumes are mandatory, there may or may not be pranks, and dancing is a given. The party starts at 9:30 at One-Eyed Jack's. Tickets are available for $10.
Purple Takeover: A Prince Celebration with DJ Soul Sister 10 p.m., Tipitina's
The Prince tribute weekend continues with a DJ set by none other than DJ Soul Sister at Tipitina's. She'll be spinning all the classics, so get ready to dance until you drop to all Prince and Prince family jams and b-sides until 1 am. A portion of proceeds will be donated to One Book New Orleans, a campaign for literacy and community in partnership with local non-profits. Tickets start at $20.
June 7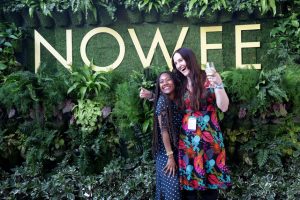 New Orleans Wine and Food Experience Various Locations
Wine and food are showcased through authentic New Orleans experiences at the 30th annual New Orleans Wine and Food Experience, which kicks off on June 7th. The festival takes place through Sunday, June 12th, and, during that week, wine and food aficionados and industry insiders have an opportunity to mingle with winemakers, chefs, and other industry professionals at various one-of-a-kind encounters and larger events. NOWFE kicks off with the Ella Brennan Lifetime Achievement in Hospitality Award Gala at The Four Seasons and continues throughout the week with wine dinners, interactive experiences, grand tastings, and workshops.
The Big K.R.I.T. Digital Roses Tour at The House of Blues
BIG K.R.I.T. FIRST STARTED MAKING HIS OWN BEATS ON HIS PLAYSTATION AS A KID. Now, he's amassed over a decade of his own music and created his own record label. The hip-hop artist is bringing his latest, the Digital Roses Tour, to The House of Blues in New Orleans on June 7th. Grab your tickets here.
June 9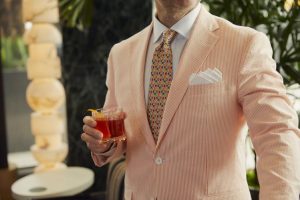 Show off your Stripes at National Seersucker Day at 5:30 p.m., Four Seasons Hotel New Orleans
Honoring fabric is certainly a reason to celebrate with a cocktail in New Orleans. The Four Seasons Hotel New Orleans and the originator of the seersucker suit, Haspel, are celebrating National Seersucker Day accordingly with light bites, bourbon tasting, cocktails, and live music. The event is free and open to the public.
June 11
Grrlspot Pride One Eyed Jack's
Grrlspot pops up at clubs around town for monthly girl-only dance parties, and, of course, June's event is an anticipated one. They are taking over One Eyes Jack's new space on Decatur for a memorable Pride party that includes, DJs, dancing, cocktails, and VIP views of the Pride Parade. Tickets start at $10 and can be purchased on the Grrlspot Facebook page.
Fruit Salad Presented by Skyy Vodka Noon, Virgin Hotels New Orleans
Pre-game poolside for the Pride parade (say that 5 times fast) at The Virgin Hotel's rooftop pool club. The party includes drag queens, music provided by a live DJ, Skyy Vodka cocktails, and LGBTQ vendors. The festivities are all included with the purchase of a pool pass for the day.
June 12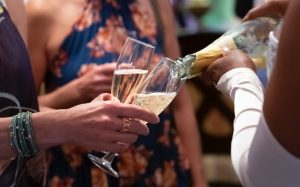 Golden Girls Drag Tea 1:30 p.m., Dreamboat at Virgin Hotels New Orleans
Wearing a mumu to tea? Dreams do come true. The Virgin Hotel is hosting a Golden Girls-themed interactive drag tea at Dreamboat, the rooftop event space. Attendees can expect views of the city, legendary drag queens, and fun music. Tickets range from $20 – $55 and are still available.
Burlesque, Bubbly, and Brunch Omni Orleans Hotel
Don't miss this one-of-a-kind NOWFE event, an interactive and entertaining New Orleans-style burlesque brunch, produced by none other than Trixie Minx. The seated brunch will include bottomless bubbles, brunch prepared by the chefs at Omni Orleans, and a burlesque performance by the best in town. The cost to attend is $75. Ticket information and details are available at NOWFE.