With Voodoo Fest and Halloween approaching FAST, certain ghouls and goblins might start feeling the dread of procrastination creeping in. But don't you fret! River Beats has your back with the ULTIMATE list of tricks and treats for the following weeks.
Thursday, October 25th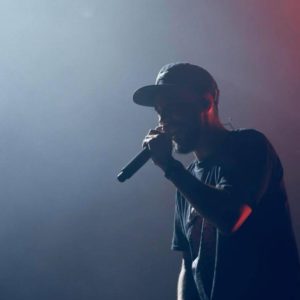 Mike Shinoda @ House of blues (official Voodoo pre-party)
Doors are for 7:00PM. Buy tickets HERE
Mike Shinoda has been creeping up the alternative charts the last few years, especially with his hit singles from earlier this year, "Crossing A Line" and "Make It Up As I Go" (featuring the also incredibly talented K. Flay).  This show is a perfect way to get the blood pumping for a full Voodoo weekend.
Doors are at 11:30PM.  Costumes are ENCOURAGED and will be FREE admission all night!
If local talent is more your speed, make sure to swing by Gravier St. Social this Thursday evening to hear some incredibly talented local musicians.
Boogie T.Rio Swamp Meet presented by River Beats and Dohm Collective @ DMac's Bar & Grill
Doors are at 6:00PM.  Free Admission
Local boy, Boogie T is bringing his friends of the Boogie T.RIO to give a good start to the festivities this weekend.  Presented by yours truly and powered by the boys over at Dohm Collective, this free pop-up will be sure to kick things right into gear for the upcoming weekend.
Friday, October 26th
Sofi Tukker @ Gasa Gasa (Official Deja Voodoo AFter party)
Doors are for 10:00PM (18+).  Buy tickets HERE
You don't want to miss out on this Grammy Nominated duo as they kick off Voodoo weekend at Gasa Gasa.
Third eye blind @ House of Blues (official Deja Voodoo After Party)
Doors are for 9:00PM.  Buy tickets HERE
There are hardly any 90's mixed CDs that DON'T include at least one song from Third Eye Blind (well, at least not any good mixes).  From "Jumper" to "Semi-Charmed Life," this band still rocks to this day more than 20 years earlier.  If you miss their set at Voodoo this weekend, you have a second chance to catch them at House of Blues on Friday.
Gryffin (DJ Set) @ Metro (Official Deja Voodoo After Party)
Doors are for 10:00PM.  Buy tickets HERE
The Metropolitan is bringing you a few big electronic acts this weekend.  The first chart topper is Gryffin with his DJ set this Friday.  Make sure to pick up tickets now because this show is looking to be a big one.
Kayzo @ The Joy Theater (official Deja Voodoo After Party)
Doors are for 11:00PM. Buy tickets HERE
If the first day of Voodoo hasn't blown you away yet, Kayzo at Joy will certainly finish you off.  New Orleans is no stranger to heavy bass drops, so Kayzo will feel right at home this weekend as he kicks it up heavy style this Satuday
Doors are for 9:00PM.  Tickets are $10 at the door
The house music scene in our city has been growing steadily, and one of the best places to find good house music as at the Drifter Hotel.  If you're a house head (like me), this is definitely an after party you won't want to miss.
Doors are for 10:00PM.  Buy tickets HERE
Fans of weird, funky, groovy electrofunk will feel RIGHT at home at Tip's for this show.  Mixing genres of hip-hop, funk, electronic and 8-bit chiptune, The Polish Ambassador is a nice departure from the heavier side of the weekend.
Doors are at 11:55PM.  Free Admission
Yet another fantastic mixture of local talent showcasing their art.  Lost Then Found is one of New Orleans' newer pop-up weekly parties featuring local DJs and producers.  These Starlight shows start late and end later, but nothing interesting happens before midnight in this city anyway.
Saturday, October 27th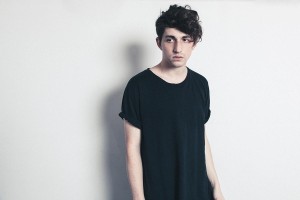 Porter Robinson @ Metro (Official Deja Voodoo After Party)
Doors are for 9:00PM.  Buy tickets HERE
Metro's second big Electronic act for the weekend is none other than Porter Robinson.  One of the bigger names in the electronic music scene, Robinson will be stopping through New Orleans on his tour this year.
Doors are for 10:00PM.  Buy tickets HERE
The Elephant Collective has slowly become one of my favorite group of artists the last few months.  They started out as a local Burning Man chapter, but have evolved into MUCH more.  They offer a collective space for artists of any kind to build and create in a shared space.  Oh, and they throw AMAZING parties.  Don't miss out on this unique experience that will sure to be an amazing time.
Doors are for 10:00PM.  Buy tickets HERE
Smooth and soulful, with a side of scary.  That's what you can expect from New Orleans's own DJ Soul Sister's Emerald City Ball.  She is throwing her own Halloween party this Saturday at The Joy Theater.  Come through and get funky to some tasty beats, soulful treats, and maybe a trick or two up their sleeve.
Hell's Gala Featuring Illenium @ Mardi Gras World
Doors are at 10:00PM.  Buy tickets HERE
Every year, Hell's Gala cranks it up a notch in intensity.  Last year, Excision blew the roof off Mardi Gras World.  This year's amazing lineup includes Illenium (fresh off his sold out world tour), Chris Lake, Ducky, Freddy Todd b2b kLL sMTH, Hyphee, P-TAB, TVBOO, and LLEAUNA.  Make sure to peep that $90 VIP that includes open bar.
Doors are for 10:00PM.  Free to Techno Club members.
We Love Techno is Techno Club's love letter to all things techno, and this show is set to be the spookiest of them all.  Come through for a late night dance party to check out some amazing local talent.
Sunday, October 28th
Dirtwire @ The Parish at House of Blues (Official Deja Voodoo After Party)
Doors are for 10:00PM. Buy tickets HERE
I've seen some amazing shows up in The Parish at the House of Blues.  Dirtwire will definitely rank up there in one of those top shows.  If you're in the mood for a darker and more blusey set to cap off the weekend, look no further than Dirtwire this Sunday.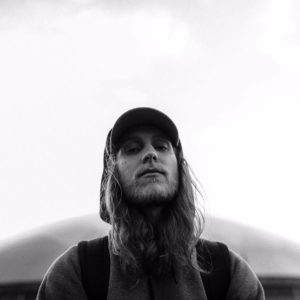 Boogie T @ Republic NOLA (Official Deja Voodoo After Party)
Doors are for 11:00PM.  Buy tickets HERE
Locally grown and riddimly-enhanced DJ, Boogie T, bookends Voodoo weekend with a DJ set at Republic this Sunday night.  Hitting you hard and waking the spirit that might have left you over the weekend, this show is a perfect night cap on the fantastic Voodoo Festival weekend.
Doors are for 10:00PM.  Buy tickets HERE
What Sunday night in New Orleans would be complete without the iconic sounds coming from the sacred chapel of Bass Church?  After a venue change, Church is back better than ever!  Make sure to cap off your Voodoo weekend with New Orleans' holiest of dance parties and continue your worship through the Halloween week!
Make sure to follow River Beats New Orleans for all of your party needs! We will be updating this list as the week progresses, so keep your eyes peeled!
Featured image via Voodoo Facebook