Looking for the best places to catch some lights this holiday season in New Orleans? As one of the most festive cities in the US, you know Mardi Gras and Halloween aren't the only holidays we're doing big.
New Orleans is one of the best Christmas destinations because it never gets too cold. Sure, you might be having Christmas in 75-80 degree weather, but we promise to make up for it with incredible food and cocktails.
Whether it's huge Christmas trees or fantastic light displays, you know we've got you covered.
---
1.) The Roosevelt Hotel
The 'Waldorf Wonderland' inside the Roosevelt Hotel is a wonder to behold. Their annual Lobby Lighting ceremony is a holiday treat you will want to come back for it every year. Since the 1930's people come every year to see the grand light up.
Check out their enormous holiday display in the lobby of the Roosevelt Hotel with over 112,000 lights, 300 garlands, and
forty-six
Christmas trees
.
Display will be up through January 2, 2019
2) Celebration in the Oaks, City Park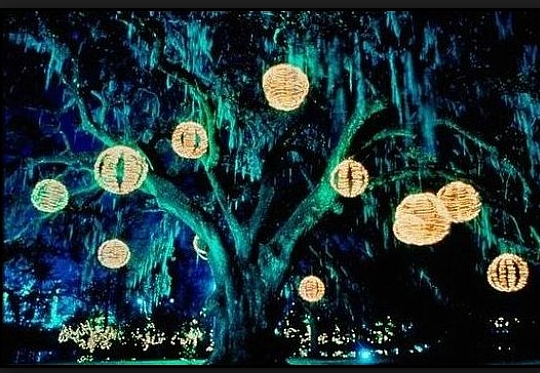 Celebration in the Oaks is one of our favorite holiday traditions. A winter wonderland of rides and adorable light displays, it is the perfect date night. Nothing like a romantic stroll through the holiday lights.
Bundle up with some hot chocolate and enjoy the 32nd anniversary of the historical City Park oak trees lit up.
Get tickets here. Open through January 1, 2019.
3.) Miracle on Fulton Street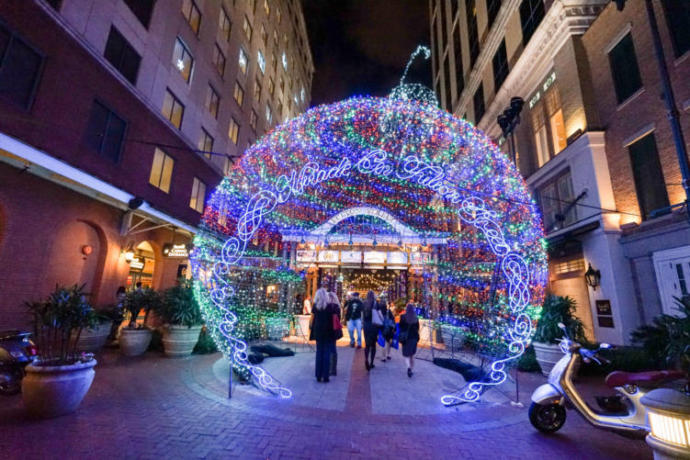 The Miracle on Fulton Street is fun for the whole family! There is hourly snowfall along the street display of lights for the entirety of Fulton Street. Also, there are musical performances every Friday & Saturday night. As well as visits from Santa with a photographer at the ready.
There's a holiday champagne stroll on Saturday, December 15. Enjoy champagne from all different regions while benefiting the Second Harvest Food Bank. For more information and tickets. 
4. Life-Size Streetcar at Ritz-Carlton on Canal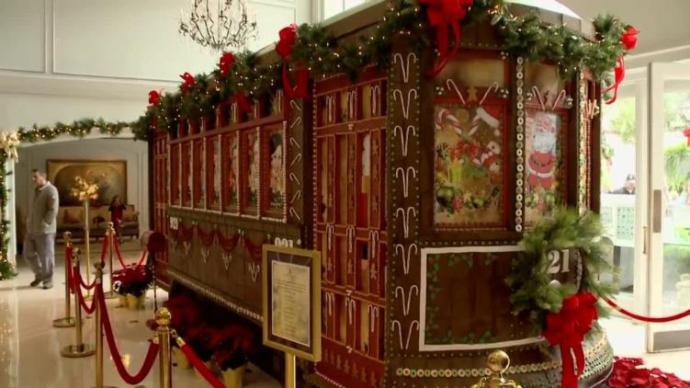 For this year's tricentennial, Ritz-Carlton went all out for their annual gingerbread display. An actual full-size streetcar now sits in the lobby with some of New Orleans favorite celebrities sitting in the windows like Drew Brees, Hoda Kotb, and Gayle Benson.
The streetcar will be on display through January 3, 2019.
5.) Lafreniere Park, Kenner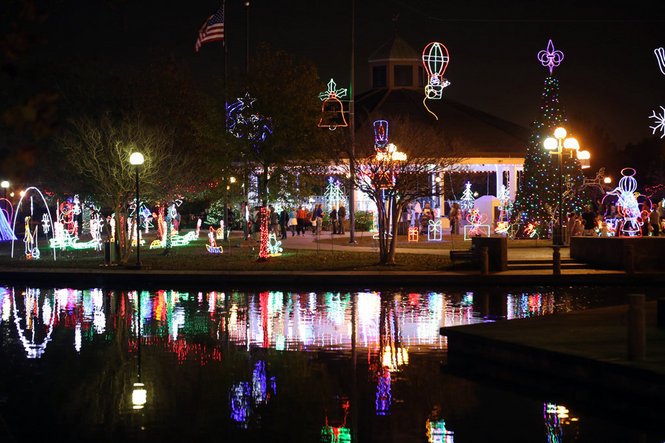 Lafreniere Park has one of the most fantastic light displays in town. The entire park is lit up with different characters, like the 60ft sea creature. Even several of Al Copeland's famous light displays made their way into the park.
Lights go on at 5 pm nightly, there is a $5 admission fee. Walking and driving paths available.
---
What's your favorite New Orleans holiday tradition? Tell us in the comments below!