When you think live music and New Orleans, the images of saxophones, Jazz, gospel, and Frenchman street pop into your head first. And while that's very appropriate, there are some interesting developments happening in a different corner of Louisiana.
New Orleans is experiencing an evolution in entertainment and music. While areas like Frenchman and other live venues continue to thrive, dance music strives to make its voice heard. With two large festivals, BUKU and Voodoo, catering to this rising "EDM" market and three of the largest music promoters in the country, Disco Donnie, AEG, and Live Nation vying for control, New Orleans is looking like the dance music capital of the south.
Just like any other region in the country, as one market develops, others begin to experience growth. Some 90 miles west of New Orleans lies our capital city of Baton Rouge.
And while Baton Rouge doesn't seem like the massive hub for dance music, one venue is trying to push that narrative to change.
City Bar Baton Rouge, which is located in the heart of downtown, has been in the market of hosting dance music events for some years now. However, something is drastically different heading into 2019. After finishing some major renovations the bar is ready to host dozens of new artists, and usher in a new era for dance music in Baton Rouge.
City Bar 2.0
With these new renovations, City Bar made huge upgrades to production and sound, increased capacity limits, eliminated traffic flow issues, and hired a new talent buyer. The venue is ready to begin fostering a new community for dance music fans in Baton Rouge.
General manager Blake Deaville is heading the revival at City Bar 2.0 and stated while he understands the bar had past stigmas about shows, the changes made will make fans feel welcome, and their experiences special.
"In the past, every one entering the club was allowed to access both floors. This would allow the different crowds to mix, which wasn't an ideal situation. Now, there's a ticketed system and only people paying for the show will be allowed upstairs. The second floor will act as an independent venue for City Bar. We've also parted ways with our previous promoter and hired a new talent buyer. Our bookings will be based on what the people want to see." – Deaville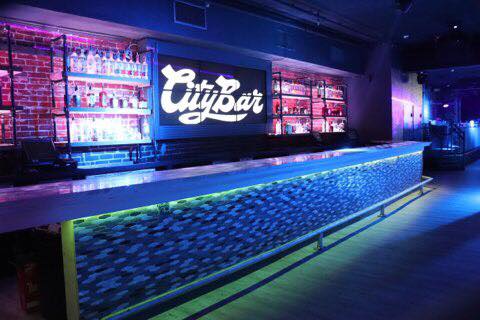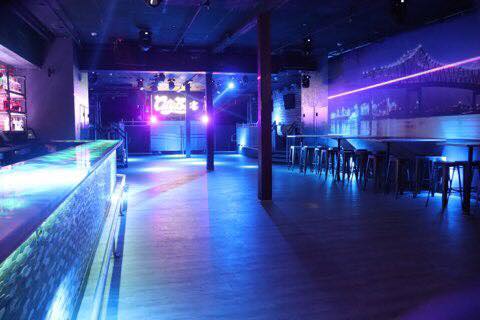 The renovations were absolutely necessary to ensure dance music fans can enjoy shows at City Bar. Removing a previous island bar eliminates traffic flow issues while opening up space to hundreds of new fans. On the night of ticketed shows, the second floor will act as an independent venue for the club. And while renovations were a major point in this new City Bar, talent buying and creating a new sense of community were also major concerns.
The new experience
To answer these issues, City Bar hired a new talent buyer – Renee Coleman – and the venue will operate as its own promoter, after parting ways with their former longtime promoter. Coleman spoke recently on creating a "new" experience for dance music in the Capital City, one that engages music lovers.
"The goal is for people to feel like they're a part of this electronic music revival. We're going to bring life back into the electronic music scene in Baton Rouge. We plan to provide opportunities for local artists while creating a fun and safe place for our bass head family in Baton Rouge […]. I believe we have a lot of talented people in the greater Louisiana area working on their craft that deserve to share their work on a platform where many people can enjoy." – Coleman
Local dance music scenes are made on promises of safe shows that listen to their communities needs. Coleman and Deaville feel like City Bar is the go-to spot for dance music in Baton Rouge, and are excited to kick off this new era.
New shows moving forward
City Bar is re-opening its doors this Friday for their first show since the changes to the venue were completed. Dubstep producer Dubloadz reigns in the new start at City Bar; followed by Louisiana native and 2019 BUKU artist, Mersiv, on December 22nd. Coleman and Deaville stated they hope to do 2-3 shows per month moving forward. City Bar already announced two well-curated events in 2019 with TYNAN, and Psymbionic set to headline the venue in February.
The staff has made it known they hope to bring in both big names and artists on the rise in 2019.
"We plan on bringing big names but also have a focus on upcoming/underground artists […]. We want to bring artists that have never been to this area. A lot of exciting things are coming in 2019."
If you are in or around the Baton Rouge area, or even a NOLA resident who is looking to change things up, maybe City Bar is your new spot. We launched River Beats because we believed New Orleans and it's surrounding music communities deserved better, and we believe Baton Rouge and City Bar is a great addition to this mission. The future is bright, Louisiana, now go out and get it.
You can purchase tickets here to Dubloadz at City Bar Baton Rouge on December 14th!
null