If you're looking for quality chaturangas and down-dogs while you're staying in the Big Easy you don't have to go far. Yoga in New Orleans is blossoming. Traveling community groups and neighborhood studios offer fun and fresh classes every day of the week.
Yoga Events
Nomadic yoga clubs around the city offer classes nearly every day of the week in new and fun locations. NOLA Tribe Yoga is probably the most popular.
Headed by infamous Nola yogis Baye Elizabeth and McKensie Kirchner, the tribe offers various vinyasa classes throughout the city. Sunrise yoga classes take place Tuesdays, Wednesdays and Thursdays. Wednesday evenings there's a $5 social yoga event hosted at the Tchoup Yard. Their newest event is their poolside series with The Drifter Hotel, $15 gets you an hour class, all-day access to the pool and a complimentary mimosa.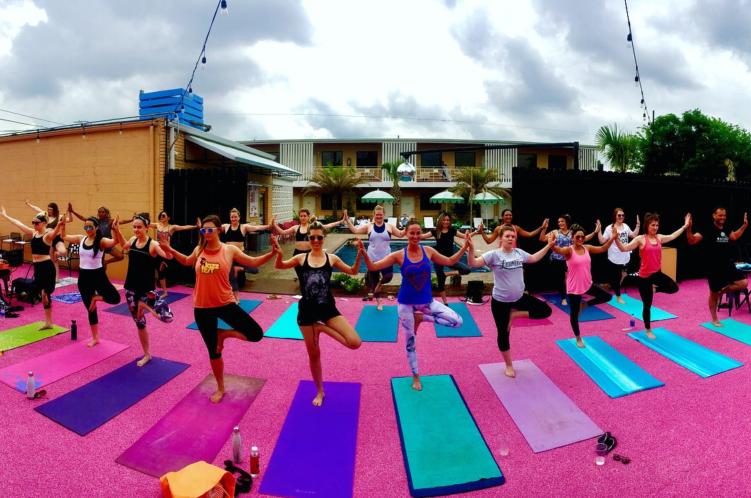 Image from NOLA Tribe Yoga Instagram
Yoga on the Bayou with Brooke Bailey is every Saturday at 8:30 and is free to the public. They meet on Bayou St. John under the oak trees, near the corner of Dumaine and Moss Street.
Brooke's classes are great for students of any level and feature the beautiful backdrop of the historic Bayou. Brooke also runs an online yoga community platform named Yoga Lagniappe. You can get upcoming yoga event calendars delivered straight to your inbox.
Yoga in New Orleans Studio Guide
Mid City
Balance Yoga + Wellness: 120 S. Cortez Street
Swan River Mid City: 2940 Canal Street
French Quarter
Magnolia: 301 Basin Street #2
CBD
Reyn Studios: 725 Magazine Street
Metarie
Yoga and You Anywhere: 2628 Metairie Lawn Drive #205
Marigny / Seventh Ward
The Church of Yoga: 1480 N. Rocheblave Street
Uptown
Wild Lotus: 4842 Perrier Street
NOLA Yoga Loft: 2042 Magazine Street, Upper Level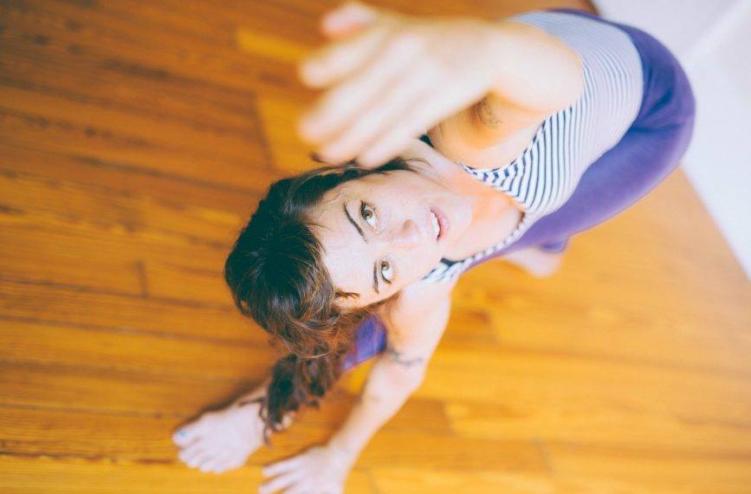 Image courtesy of Balance Yoga + Wellness Facebook page
Yoga in New Orleans by the Week
Here's a suggested weekly schedule for a well-rounded practice throughout the city.
Monday:
Discounted Restorative Yoga: 5:15 p.m. at Swan River Mid City
Tuesday:
Vinyasa and Vino: 6:30 p.m. at NOLA Yoga Loft
Wednesday:
Tribe Yoga at the Tchoup Yard: 6:30 p.m. with NOLA Tribe Yoga
Thursday:
Heated Hour Flow: 12:00 p.m. at Reyn Studios
Friday:
Friday Night Bhakti Flow: 6:00 p.m. at Wild Lotus Yoga
Saturday:
Mysore Style Ashtanga Yoga: 9:00 a.m. at Balance Yoga + Wellness
Sunday:
Guided Meditation: 9:30 a.m. at the Church of Yoga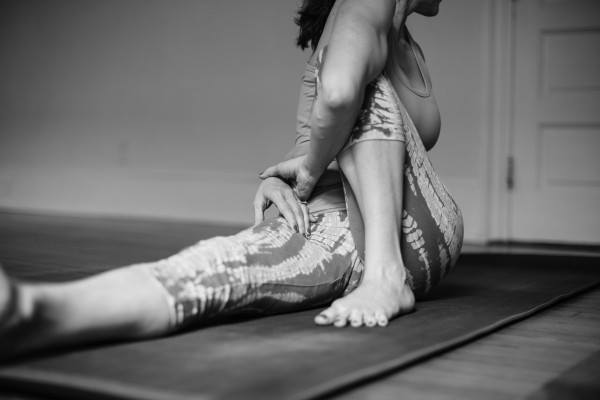 Let us know where your favorite studios are in the city! Or let's meet up and practice together.