The funky duo of Big Gigantic returned to New Orleans last night to close out the dance music stage, Le Plur, at Voodoo Fest. Le Plur has served at the festival's annual stage for all those music lovers interested in the EDM and Livetronica type sets.
While Axl Rose and Guns N' Roses closed out the main stage, Big Gigantic showed why they are the perfect headliner for a NOLA based festival. The duo created funky basslines mixed in with new age bass and dubstep.
Being in New Orleans there is no better way to show your love for funk music then to bring out Trombone Shorty and The Soul Rebels. The NOLA legends joined Big Gigantic at the tail end of their set to give Voodoo Fest a memorable moment to end the night. See all the highlights below! And to watch some live video from the epic moment head to Big Gigantic's Instagram story here!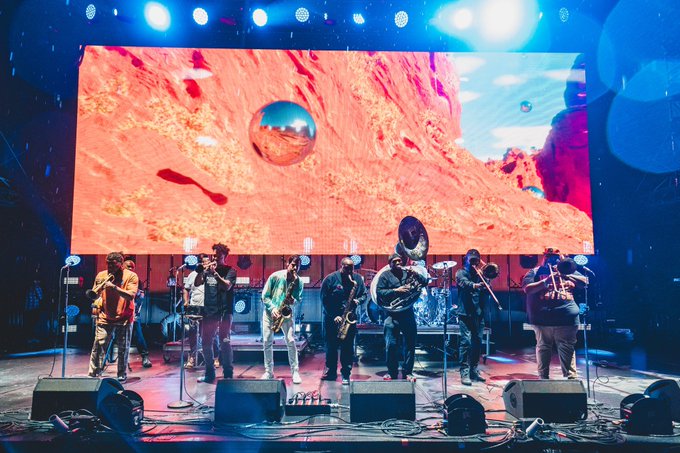 Although the dance floor was as muddy as ever, fans at Le Plur didn't let that bother them. Day 2 of Voodoo sees Bassnectar Jai Wolf, The Glitch Mob, Medasin, and Whipped Cream headline Le Plur. The gate official opens at 1 pm!
---