It was easily one of the top viral stories of 2019. Our loveable friend Popeye from the Westbank was an internet sensation for his antics on the popular and raunchy Instagram channel Quarter Confessions. If you happened to miss the hilarious video, re-watch it below.
View this post on Instagram
And as much as we loved reporting this story, so much so that we actually tried to get popeye to come on air with us, we do have some bad news to share today. It looks like our friend Popeye was arrested yesterday.
The St. Tammany Parish Sheriff's Office posted a profile yesterday of one Thomas Taylor, aka Popeye. It looks like Popeye maybe loved a little bit more than glowsticks, as Popeye was brought in for drug possession, and possessing drug paraphernalia. You can see Popeye's mug shot from the arrest below.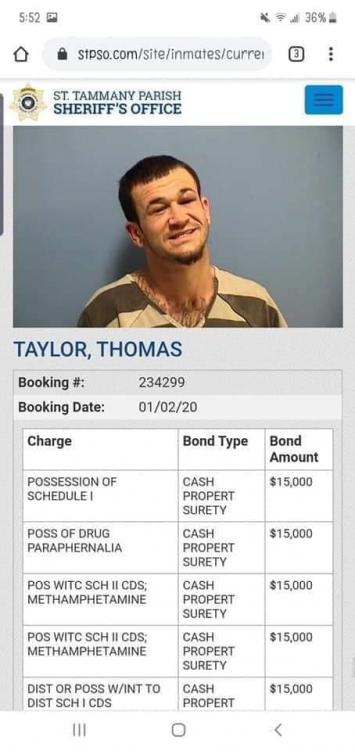 Catch up on our original story on Popeye here.