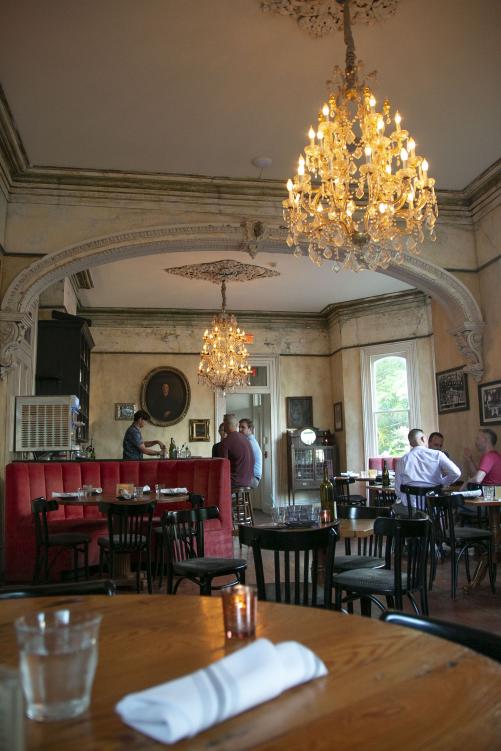 From the outside, Cavan, located at 3607 Magazine Street immediately exudes an unbeatable vibe. An al-fresco courtyard area graces the front of the building, with select seating also available on the large front porch. As you walk in to the building – a mansion from the 1800s – you are welcomed with smiling (masked) faces, elegant decor, and cozy seating options. Perfect for a date night or celebratory evening, Cavan's locally inspired fare and diverse libations please all.
For both tourists and locals alike to enjoy, Cavan's menu features a wide range of selections for both brunch and dinner. Additionally, now through September 5, you can also enjoy a prix-fixe dinner menu in partnership with COOLinary at Cavan. Check out some of their selections below, and view their menu here. Book your table now through Resy.
---
Food
COOLinary
Cavan offers brunch on weekends and dinner every day after 4pm. In addition, from now until September 5, you can also give their COOLinary menu a try! Their COOLinary menu includes a prix-fixe selection for only $45.
For the first course, choose from:
CHILI CRAB LETTUCE WRAPS w/ Grilled bok choy, pickled carrots, sesame
FRIED CALAMARI w/ Preserved lemon horseradish aioli, smoked tomato pomodoro
Second course includes your choice of a glass of Ercole Bianco or Azul y Garanza, and to top it off: your choice of Grilled Chicken Paillard or Seared Pork Belly.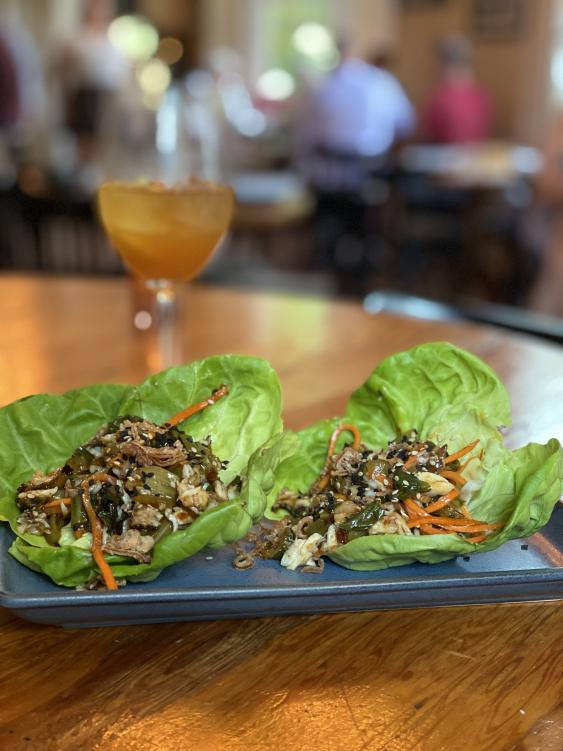 DINNER
Cavan's rotating dinner specials vary based on local ingredients and availability; as of 8/9, the specials included a French Onion Grilled Cheese, Chicken Liver Pate, and Yaka Mein. Pictured below is the French Onion Grilled Cheese.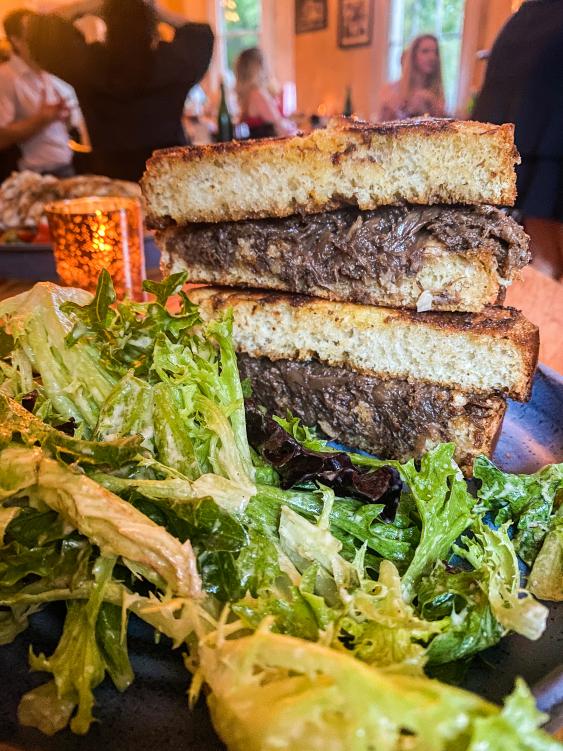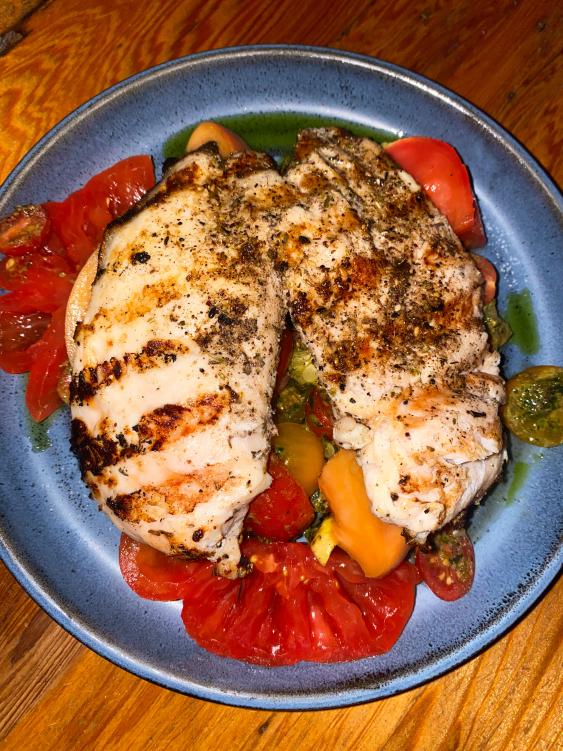 Small plates offer a variety of protein combinations of seafood, chicken, pork, and beef, but note that there are not many selections for those with dietary preferences including vegetarians/vegans. And what's dinner without dessert? Save room for delicious favorites like the Peanut Butter & Bacon Smores, Peaches n' Dreams, and Chocolate Pot de Creme.
BRUNCH
Available every Friday – Sunday from 10:30am – 2pm, brunch on Magazine Street sounds like the perfect start to your day! For those with larger parties and those celebrating, there are some "large format" cocktail selections that were made just for you, including a Bloody Mary Carafe, Punch Carafe, and Build Your Own Mimosa option that includes a bottle of champagne.
We'll let Cavan's brunch menu speak for itself, but check out some of their selections available for brunch only below:
Duck Fat Chocolate Chip Cookies
Avocado Toast
Egg Salad Sandwich
Croissant Sandwich
Shrimp & Grits
Potato Chorizo Hash
French Toast
View this post on Instagram
---
Cocktails
Cocktails play a key part at Cavan to help amplify your dining experience. With this in mind, their cocktails range from frozens to intricate concoctions. Ducking Negroni with duck fat-infused Mezcal deserves a shoutout, as well as the Calyxo Cocktail with rhum, jalapeno, lime, hibiscus, and mint.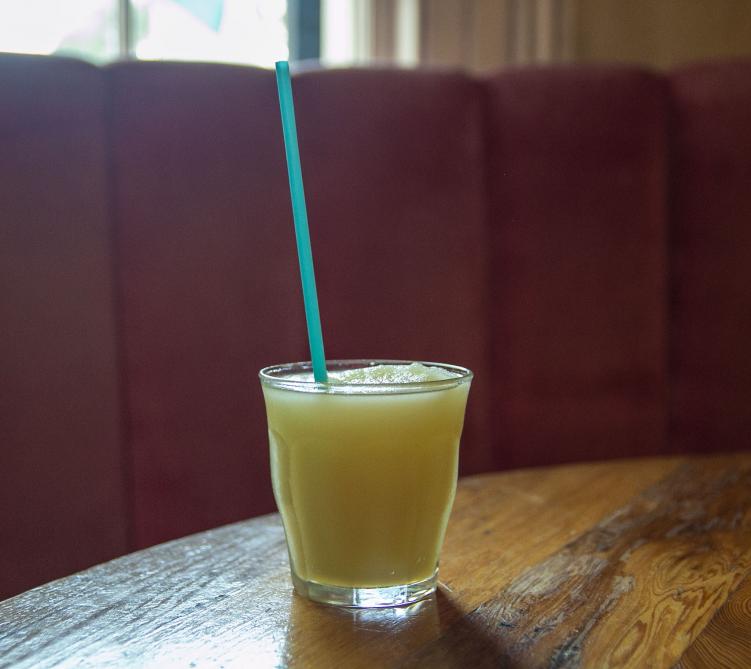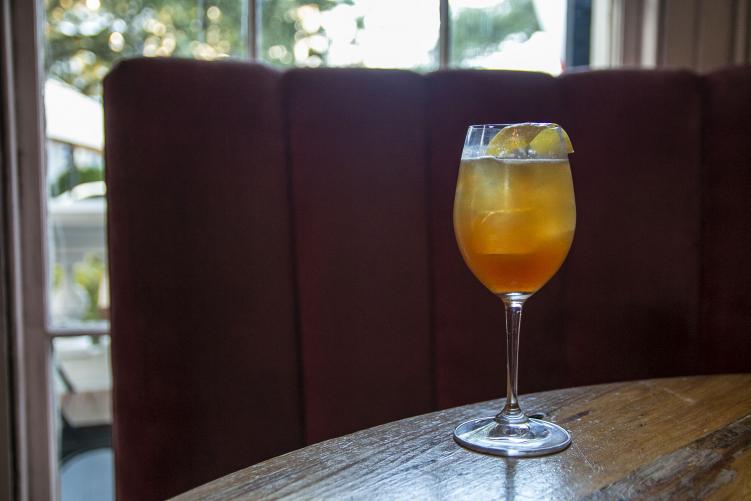 HAPPY HOUR
Happy hour can be enjoyed every Monday through Friday from4pm-6pm, AND Saturday & Sunday from 3:30pm-6pm. Select shareables are available at a discounted price, as well as $2 off all beer; house red, white, and bubbles for $7; and $8 specialty cocktails.
---
Parking
Parking on Magazine Street always sounds daunting, but luckily, you don't have to worry about it while dining at Cavan. WRBH 88.3 Radio Station graciously offers their parking lot to all guests of Cavan, located just across Magazine Street. In addition, you can find free parking along Magazine St., Foucher St. and adjacent streets.
---
Check out some additional images of Cavan below, and make sure to add this one to your list!
View this post on Instagram
View this post on Instagram