New Orleans has a profound ability of showcasing some of the most unique hidden gems on the planet. Just take a look at our recent feature on Bar Marilou, a 1970's style bar just waiting for you to discover its glamor.
This time around, we have something a tad bit more sinister: the ArchAngel Lucifer Suite at The Saint Hotel in New Orleans. The two-bedroom, two-bathroom Archangel Michael Suite features 10-foot floor-to-ceiling windows overlooking Canal Street, complete with custom window shades printed with 6-foot-tall portraits of Saints and Angels. The entire room centers on the color scheme of black and red, an ode to the name of the suite.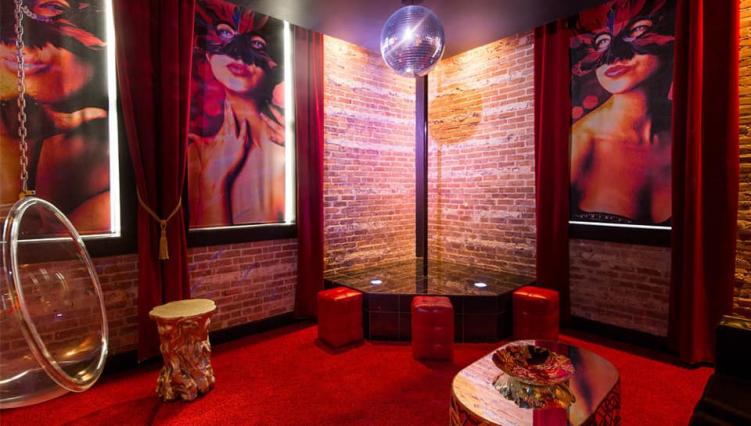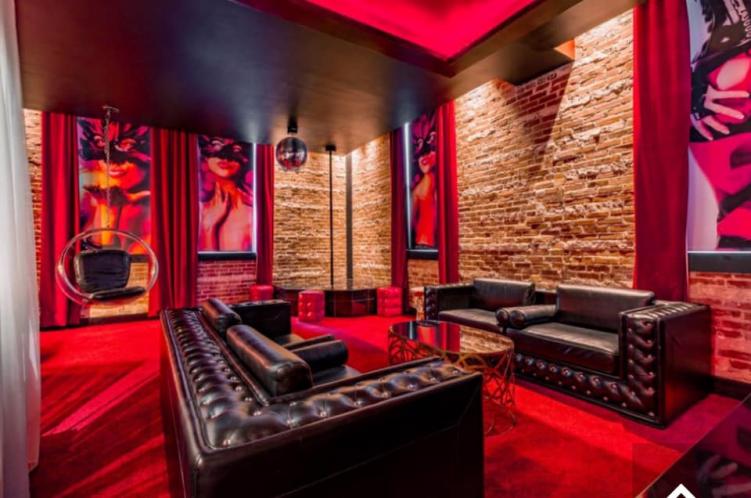 Designed by owners Mark Wyant and his wife Lorenda Wyant, the French Quarter luxury suites are named for Angels (one fallen) or Saints: Michael, Christopher, Gabriel, Raphael, and Lucifer.
Now obviously, any time you stay in the French Quarter you can expect steeper prices. However, these luxury suites range from affordable to a tad bit on the expensive side. The Christopher, Gabriel, and Raphael Suites range from 1,200 to 1,500 square feet and start at $679 per night. The two largest suites, named for the archangels Michael and Lucifer, span approximately 1,800 square feet and start at $3,179 and $2,479 per night, respectively.
So whether you're visiting New Orleans or just looking for your next staycation, The Saint Hotel might be your best destination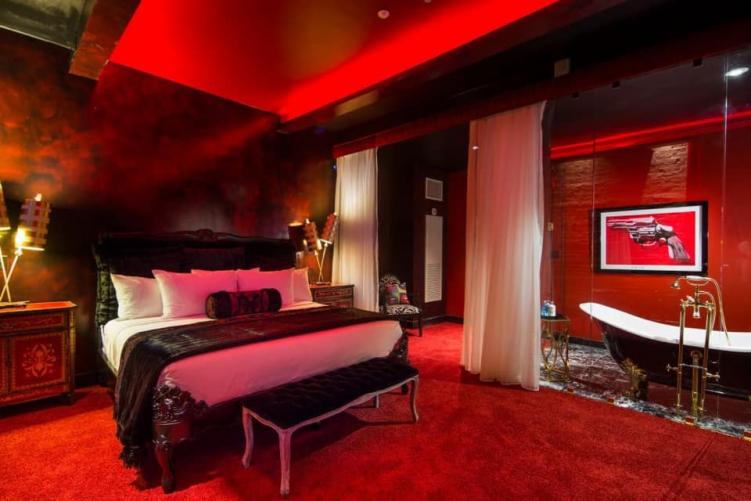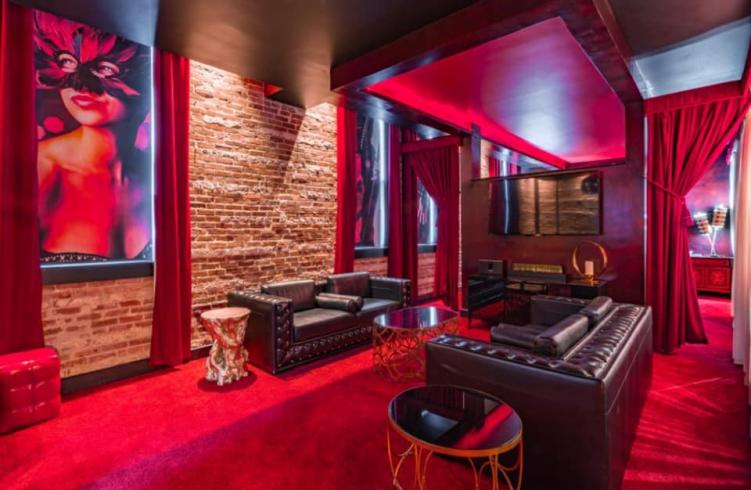 ---
H/T: Bobb Report