Summer might be over, but that doesn't mean we can't continue to turn up the heat…especially in the kitchen.
That's why New Orleans' very own Chef Isaac Toups, owner of Toups Meatery and author of Chasing the Gator – Isaac Toups & the New Cajun Cooking (Little, Brown, and Company) has partnered with Spiceology, the fastest-growing spice company in America, to create an entirely new brand of spices sure to bring the Cajun heat to your kitchen.
"I'm a big fan of Spiceology and have been personally using their products since they first opened," says Toups. "It was only natural to work with them on launching my spice line, as I love their philosophy and of course, their products."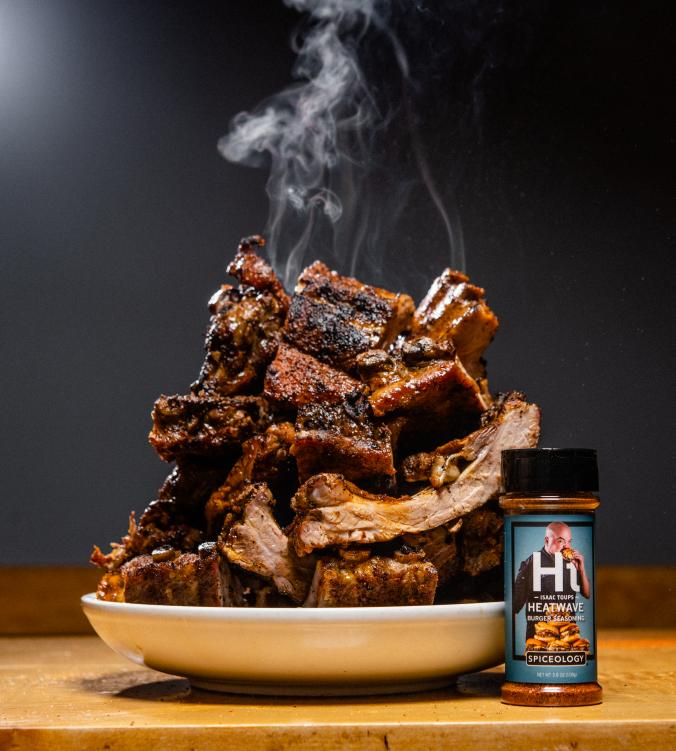 Users have a plethora of spices to choose from. The list includes Heatwave Burger Seasoning, Fryclone Fry Seasoning, Thunderdust All-Purpose Cajun, Louisiana Lighting Cajun Seafood Seasoning. You can dive into the full descriptions of all Chef Toups's new lines below. For all of you ready to get your hands on these fun creations the spices can be purchased online HERE. You can buy them individually or purchase them together.
Read All The New Toups Seasoning Descriptions
---
HEATWAVE BURGER SEASONING: According to the James Beard "Best Chef: South" finalist and resident gator chaser, the perfect burger is a balance of fat and acid… and his celebration of peppers seasoning, Heatwave. The perfect blend of black pepper, chile de Arbol, Aleppo pepper, and salt adds just the right amount of heat.
FRYCLONE FRY SEASONING: Chef Toups might be color blind, but he knows green chili when he tastes one. With parmesan, vinegar, horseradish, and those simply delicious green chiles, this is the perfect flavor storm to shake on some hot fries, mac and cheese, popcorn, potatoes (even the baked kind), and veggies.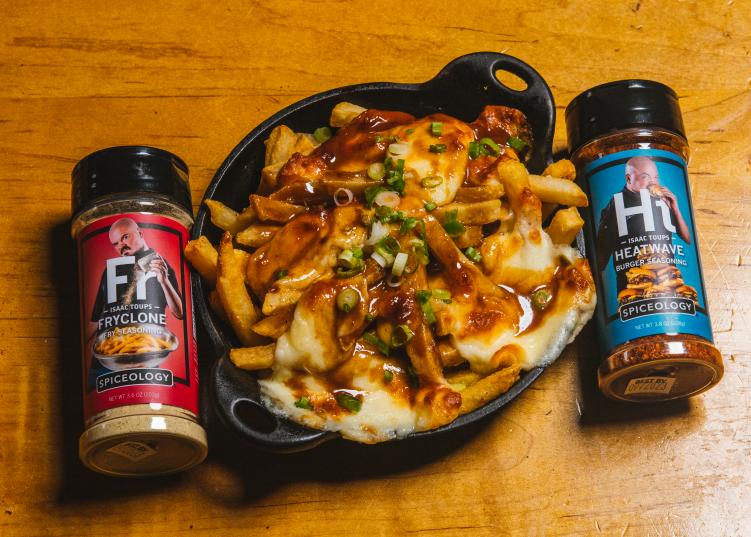 THUNDERDUST ALL-PURPOSE CAJUN: Meet Chef Toups' modern-day take on the Cajun holy trinity, Thunderdust. This all-purpose Cajun seasoning is packed full of onion, bell pepper, celery, white pepper, and garlic because where there's Isaac Toups, there's always garlic.
LOUISIANA LIGHTNING CAJUN SEAFOOD SEASONING: Shrimp, crabs, crawfish… pretty much any seafood is better when you boil, BBQ, or grill it the Cajun way. Salty, spicy goodness packed with mustard, white pepper, celery salt, garlic, and cayenne pepper is the perfect creole seasoning. Chef Isaac would say, "Find an excuse to get the family together, light a fire under the crawfish pot, add some Louisiana Lightning and crack a beer. Done."