Chef Nina Compton is pleased to announce that Compère Lapin will celebrate Black History Month with a series of collaborative dinners, taking place every Thursday in February.
The month-long series is aimed to showcase the talents of some of Crescent City's brilliant black culinarians, as well as pay tribute to the amalgamation of cultures and cuisine that have contributed to America's black culinary community.
Each Thursday at Compère Lapin, Compton will join forces with a gifted guest Chef to create a multi-course dinner highlighting each Chef's respective cuisine.
To kick things off next week, Nina joined forces with Ms. Linda Greene. The award-winning Chef has been serving up her Ya-Ka-Mein, fried pork chop, gumbo, and bread pudding to people from all over the world for decades and has earned raves and accolades including being named winner Chopped Pride of New Orleans, Anthony Bourdain's Travel Channel show No Reservations, and much more.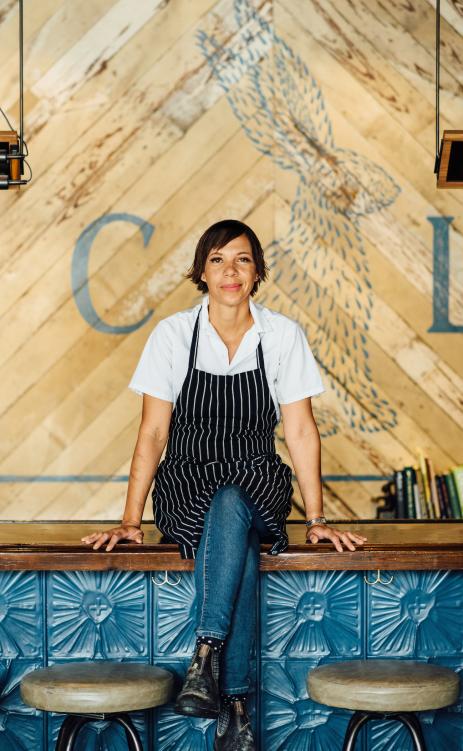 Winner of the 2018 James Beard Awards "Best Chef: South" and one of Food & Wine Magazine's "Best New Chefs 2017," Nina Compton is Chef/Owner of award-winning restaurant Compère Lapin in New Orleans' Warehouse District.
Reservations for each dinner are required for the 6 PM and 8 PM seatings and capacity is limited, so guests are strongly encouraged to book early!
Additional February collaborations follow:
Addis NOLA/Chef Biruk Alemayehu – Thursday, February 11th
Dookie Chase/Eve Haydel – (granddaughter of Leah Chase) Thursday, February 18th
Queen Trini/Lisa Nelson – Thursday, February 25th
Dinner is priced at $60 per person (excluding tax and gratuity). Optional wine and cocktail pairings are available.
For reservations to celebrate black history month at compere Lapin, please visit

www.comperelapin.com
.
Follow River Beats New Orleans to stay up to date on your favorite FOOD IN NEW ORLEANS.
---
featured image via Compere Lapin