Iconic musician Elvis Costello and his ensemble, The Imposters, are poised for a triumphant return to the vibrant city of New Orleans on January 16, 2024, at the historic Orpheum Theater. This marks Costello's first theater performance in Louisiana since 2016, promising an unforgettable night of musical magic for fans in the heart of the Crescent City.
The 7-0-7 Tour is set to be a standout event on the 2024 concert calendar, offering a unique opportunity for New Orleanians to savor the enchantment of Elvis Costello and The Imposters in an intimate theater setting. Renowned guitarist Charlie Sexton, celebrated for his contributions to Bob Dylan's band, will once again join Costello on tour.
Tickets for this highly-anticipated event will be available for purchase this Friday at 10:00 AM. Fans are encouraged to secure their seats early to ensure they don't miss out on this exceptional musical experience.
Elvis Costello holds a special place in the hearts of New Orleans music enthusiasts. His most recent performance in the city took place in 2022 at the Jazz Heritage Festival, where he paid homage to his friend and long-term collaborator, the legendary Allen Toussaint. Costello's deep connection to New Orleans is evident through his collaborative work with Toussaint, a celebrated New Orleans musician and producer, which resulted in the critically acclaimed album "The River in Reverse" in 2006.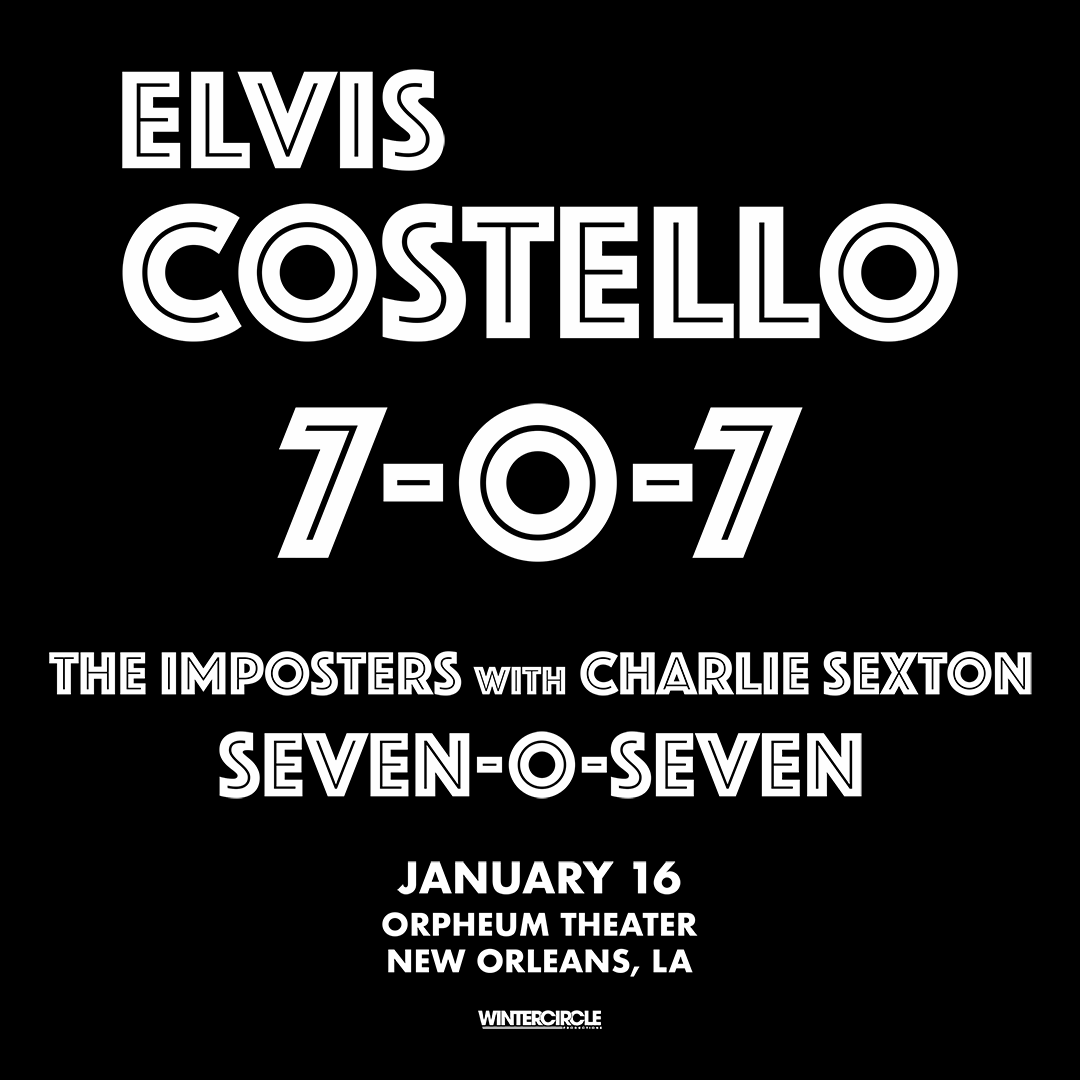 This is an opportunity not to be missed—an unforgettable evening of music awaits. Tickets for Elvis Costello and The Imposters' performance at the Orpheum Theater on January 16, 2024, will go on sale this Friday at 10:00 AM. For additional information, ticket details, and updates, please visit ticketmaster.com.