I had no idea what it meant to see an artist perform in 3D. But that's exactly what Flying Lotus does. The LA-based producer combines his lo-fi sounds with extravagant visuals that come to life in the theater.
His Flamagra North American Tour stopped at the Joy Theater last night, and River Beats New Orleans got to catch it. It was a sweet reunion after FlyLo's 2017 show at the Joy was cut short due to sound issues.
But last night's performance seemed to go off without a hitch. His one-of-a-kind 3D visuals were quite literally out of this world.
His specific blend of hip-hop, progressive jazz, and low-key hip hop has made his performances highly sought after, both for their audiophile appeal and their epic visual production.
Skull heads with trails of smoke and flowers billowed out of the screen. Neon purple glaciers made of pyramids and crystals took you deep in to a rabbit hole of a visual masterpiece.
It was a fairly quick show, with a bill of four artists it still only lasted two hours. Whether that has any relation to the issues of 2017's performance can only be speculated.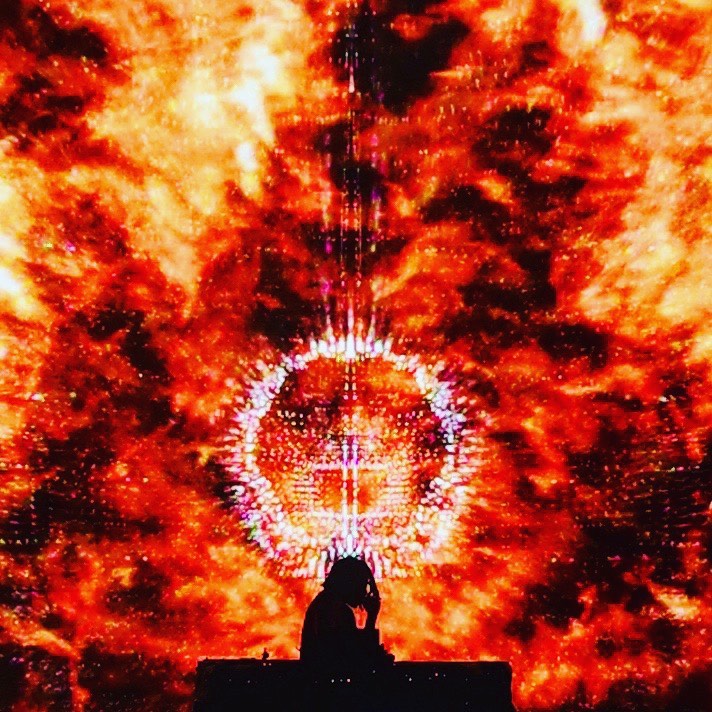 His last few songs were a collage of his more melodic top hits. His Kendrick Lamar collab "Never Catch Me" made an appearance alongside an animated kung-fu story line, as well as his hits with Thundercat like "Them Changes."
His album release from earlier this year – Flamagra – reached #1 on Billboard's top Electronic Albums chart after its release. Stream the album below.
Follow River Beats New Orleans to stay up to date on all your favorite news in the city.
Photos via artist's Facebook page.