Keep the party going tomorrow following the Freewater Block Party! Bassik and Freewater, the producers behind the event, just announced a special after-party featuring What So Not at the Joy Theater. If you've purchase your block party ticket you automatically receive $5 off. Check your email for the code if you've already purchased!
Doors open at 11pm and will go into the wee hours of the morning. Openers include Nameless, Kstrikez, Bfresh,Nyko Bandz, and Treety. More info about the inagural Block Party here.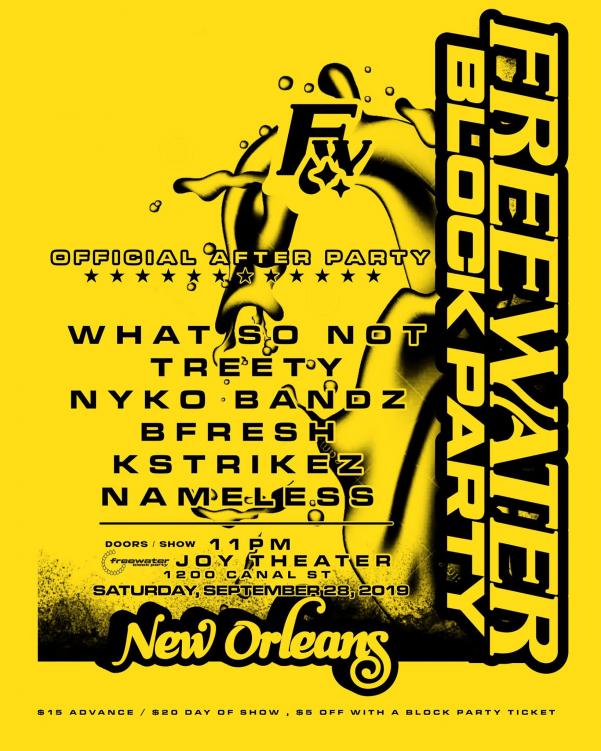 Featured image via Rukes.