It's been a hot one this summer. Each month, New Orleans continues to break "records" for how hot it is compared to past years. As September hits and Fall is on the horizon, mother nature is showing no signs of slowing down anytime soon. The National Weather Service has issued a heat advisory throughout most of South Louisiana until this evening, though it looks like it's going to be just as hot throughout the weekend.
The advisory includes New Orleans and Baton Rouge, including these parishes: Ascension, Assumption, East Baton Rouge, East Feliciana, Iberville, Jefferson, Livingston, Pointe Coupee, St. Helena, St. Tammany, St. James, St. John, St. Charles, Tangipahoa, Terrebonne, West Baton Rouge, and West Feliciana.
With temperatures reaching upwards of the 100s, the heat index is projected to hit between 108 and 115 degrees. Be safe out there, drink plenty of water, and stay out of the sun for extended periods of time.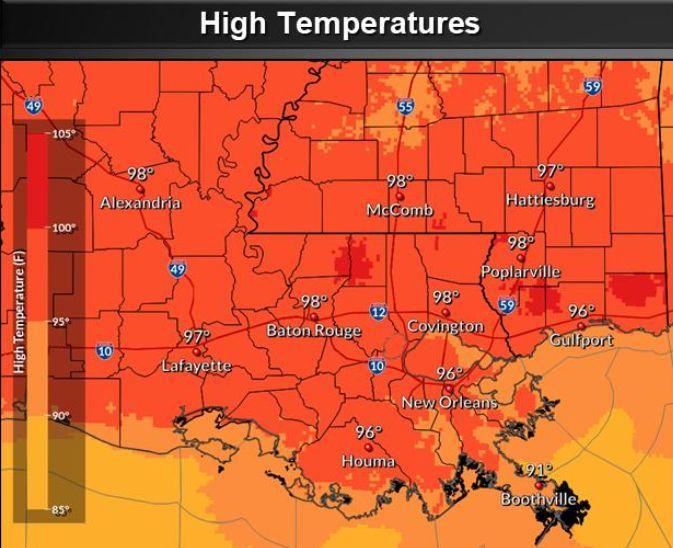 Featured image via Luke Michael.