Austin Lane never intended to be the owner of NOLA's first "heavy-metal taco joint." His restaurant, El Cucuy, developed its unique tagline shortly after its opening last year. As one of the freshest spots in Uptown New Orleans, El Cucuy had the unique opportunity of opening their doors while the COVID-wave crashed through Orleans parish.
Lane is an eloquent, personable, and assured business-owner. And through the dismay of 2020, he and his team still remain hopeful, open-hearted, and ready to serve the people of New Orleans.
Heavy Metal Tacos?
Lane has cooked professionally for years, owned food trucks, worked in bars, built bars, you name it. El Cucuy bar manager Jennifer O'Blenis has worked in spirits for over a decade and heads multiple local & national bar programs, like the NOLA Bartenders Guild. Recently she's been teaching younger apprentice bartenders at El Cucuy through a program called Turning Tables.
El Cucuy boasts a fantastic menu, South American folklore, automobile culture, and of course, tacos. The restaurant's focus is on Mexican street food, including shrimp cocktails, elote, tacos and tortas, mangonada, and more. Along with a tasty new menu, they showcase a large outdoor area decked out with an Airstream Trailer and fun decor.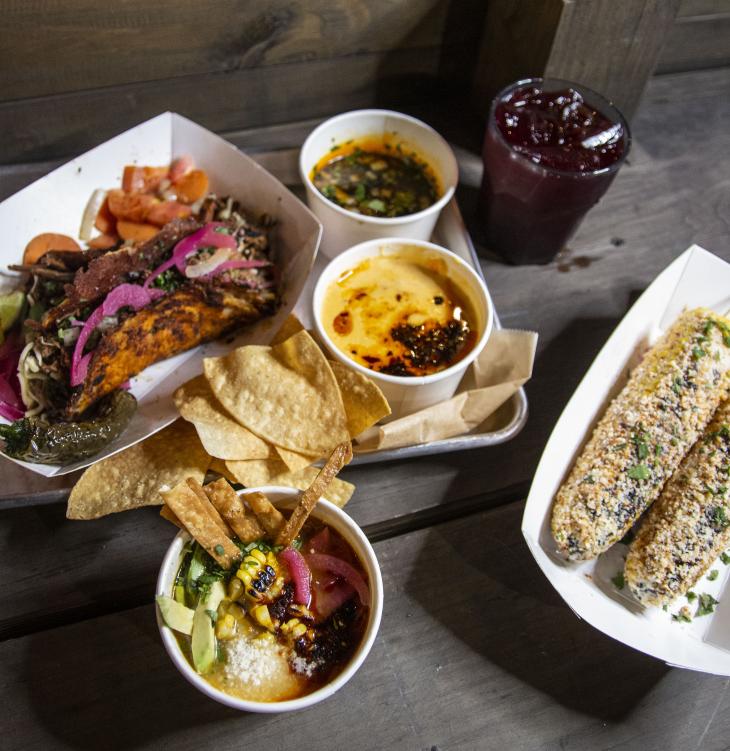 While Lane admits his personal preferences lean more toward doom and stoner metal, the now-iconic description of El Cucuy (heavy-metal taco joint) was never intentional.
Two personal friends helped Lane capture the aesthetic and feel of El Cucuy. Graphic designer David Paul Seymour gave his signature metal-art flair to the restaurant's design. Dennis McNett, aka Wolf Bat, designed the restaurant's chairs and mural artwork. Combined, the restaurant's darker aesthetic came to light.
the "heavy metal taco joint" slug took shape.
"I had always known that the interior and exterior design would be a little more macabre and occult like," Lane says. "But we can't be confined by one genre but we love it."
Welcome to the Neighborhood
Lane has been a native of the Irish Channel for almost a decade. The building that's now El Cucuy used to be his home before he converted it into a restaurant.
As if opening a new restaurant in one of the most foodie cities in the country wasn't hard enough, Lane and the El Cucuy family had the misfortune of opening their doors in the midst of a year of global pandemics, a presidential election, and a national unease amongst most of the country.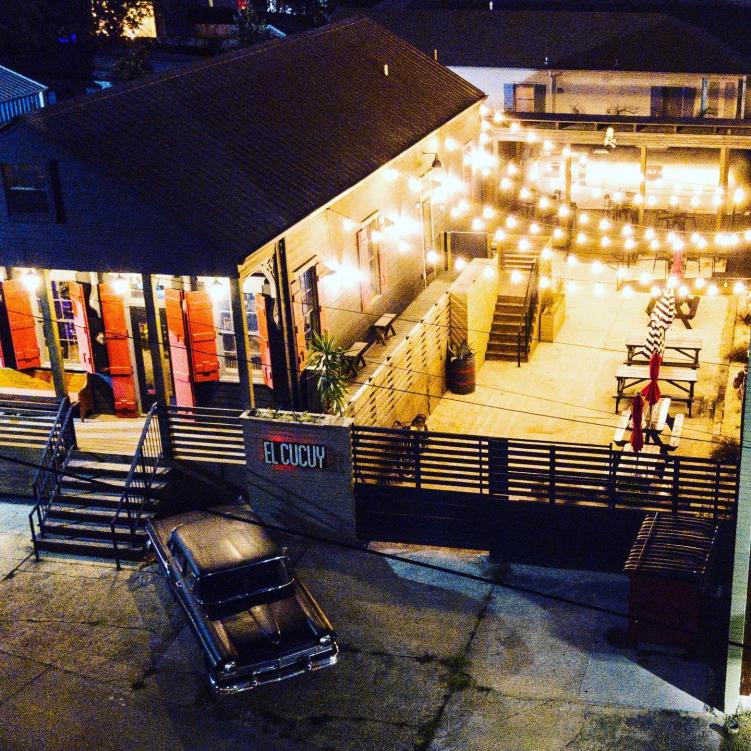 Lane says the year's happenings have impacted their opening tremendously. He recounts the intangible struggles that came with the pandemic as well, like mental well-being, adaptive management, and moral perseverance.
"There is no playbook for this scenario. We are constantly pushed, daily to the threshold of 'what's the right way to do this?"
"I tell Jeno (Jennifer O'Blenis) all the time: if we can get through this, there's not much else we can't handle. But we'll survive and on our own terms."
Lane had a vision for a fast/casual & high volume place where you could peruse a detailed Mezcal list and learn about the traditions of cooking from your server. Pandemic protocols have erased a lot of the personality within the hospitality industry.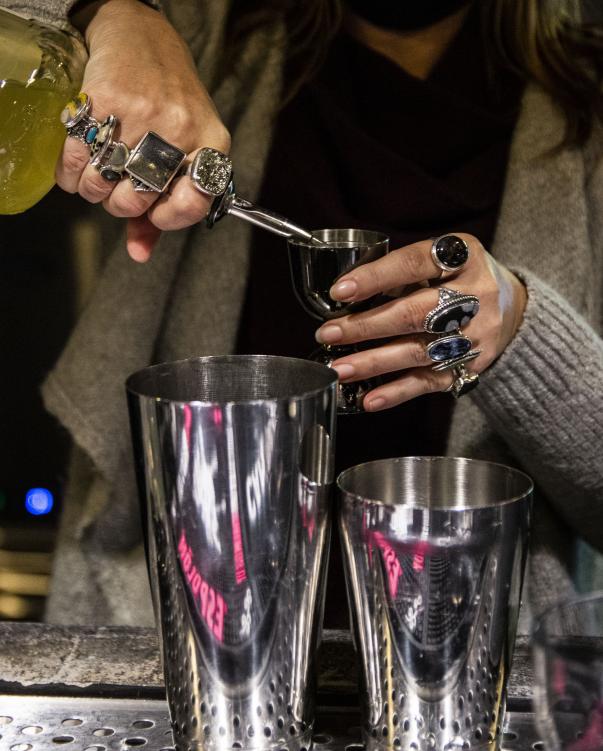 "What may seem rude or inhospitable is actually just us providing a safe environment for customers and staff but also playing by the rules that parish and state have enforced," he says. "We have seen this many times over where it has spoiled the guest overall experience."
Moving Forward
Though Lane notes no one really plans for a global pandemic, he says his team has planned fairly well to keep his business financially afloat in times of stress.
"There was a lot of thought and planning financially and operationally on this project years in the making that keep us insulated pretty well from traditional pitfalls," he says.
They're also lucky to have a community of fellow bar & restaurant owners to utilize as a resource or a potential shoulder to cry on.
"There's really no way to solidify a game plan in the current economy," Lane says. "Luckily we have lots of tequila."
Through the struggles of 2020, the El Cucuy team has high hopes for the future. In the familial spirit of New Orleans, they support each other through the thick and thin.
"Overall, it's very fucking tough, but we are doing alright. We've built a staff that is already family and whose got each other's backs and that's everything." Lane's advice for fellow business owners in the COVID-era? Be prepared; wear many hats; and smile under your mask.
"Persistence is paramount. Call it hustle, call it grit, whatever, just keep driving forward."
El Cucuy is open Wednesday – Monday (closed Tuesdays) from 11:30 am – 9:30 pm. They're located at 3507 Tchoupitoulas Street. Check out their website, and follow them on Instagram. Follow River Beats New Orleans to stay up to date on your favorite eateries IN NEW ORLEANS.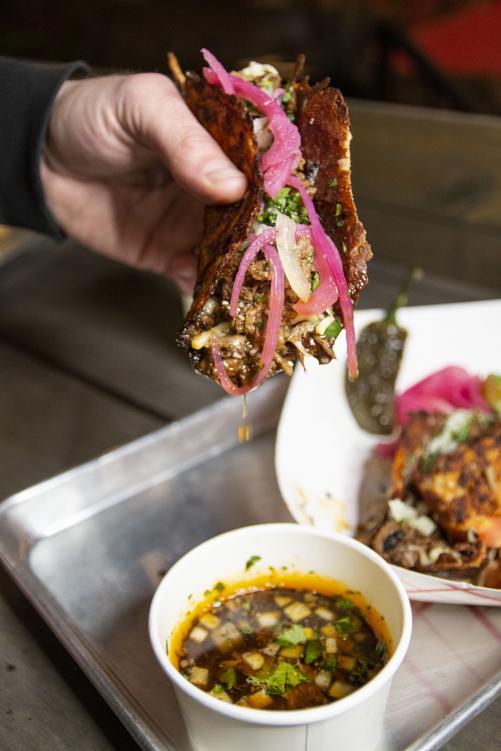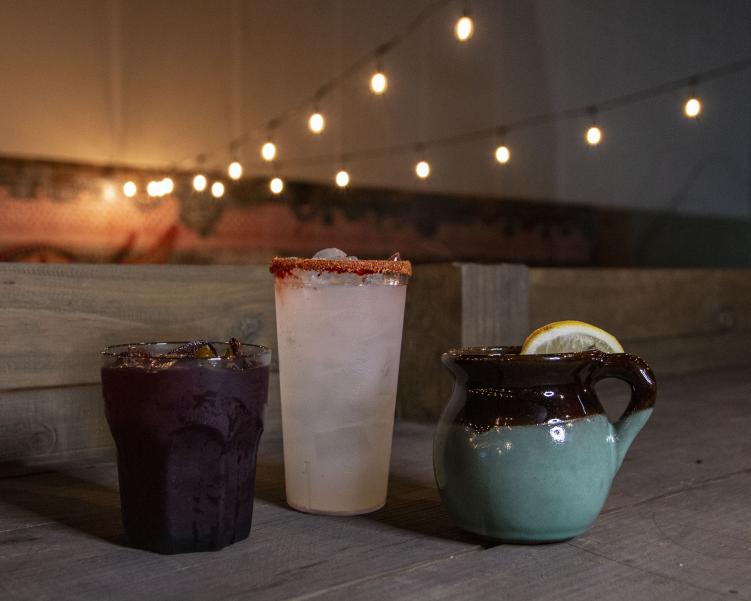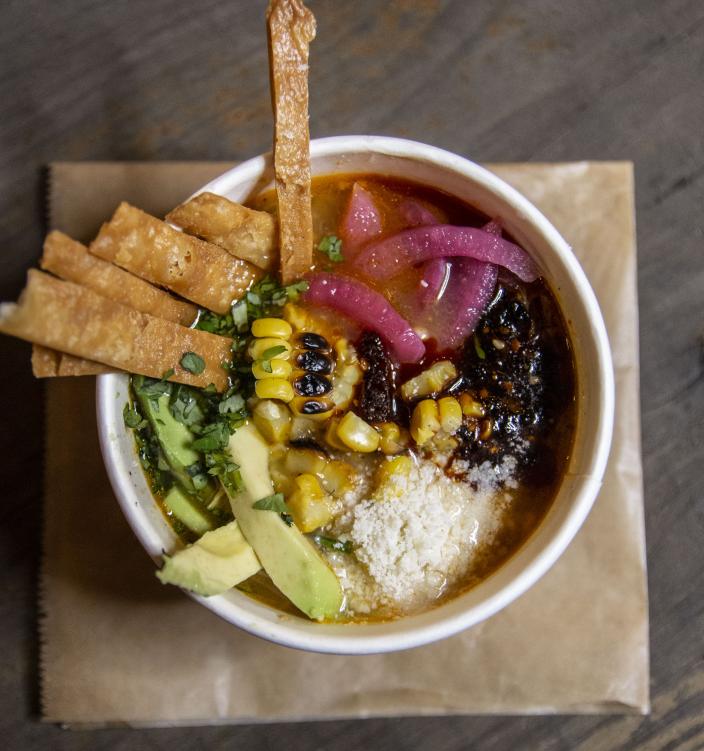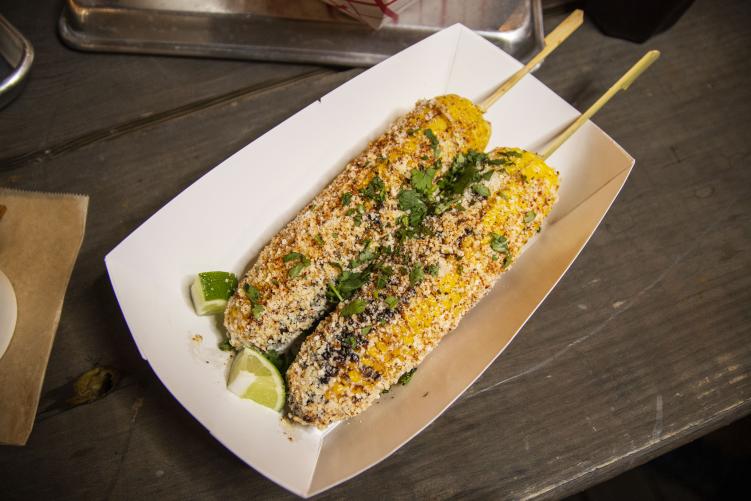 ---