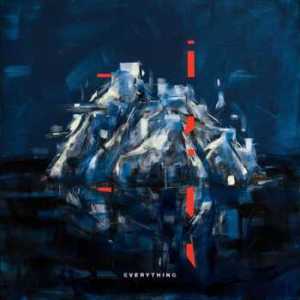 ICYMI, Lido dropped his long awaited debut album, Everything on Friday and well, it's everything. The Norwegian producer has kept fans waiting for new material since releasing The Passion Project with Santell last year and his I Love You EP in 2014, but Everything is well worth the wait and surpasses any expectation fans could have for a full Lido album.
In explanation of the album, Lido states it's a break up album but not in the typical sense. In an interview with Billboard he explains that its "about the very emotional and sometimes physical journey one embarks upon in a relationship's aftermath, that inner-battle between man and self to redefine life on its own."
Everything is all of the things we love about Lido. Heavy synths, smooth drum patterns and original musicality. The 11-track album features Lido's own vocals as well as vocal features from Jaden Smith and Vic Mensa. Lido has an ability to beautifully blend pop and electronic sounds with live instrumentation to create an sonic experience unlike any other.
Lido's immense talent is on full display in Everything and we can only look forward to what the electronic powerhouse will do next. But in the meantime, we'll be bumping this one for a while.
You can listen to the full album here!
CONNECT WITH RIVERBEATS
facebook |twitter | instagram | youtube | soundcloud
GET TO KNOW LIDO
facebook |twitter | instagram | youtube | soundcloud