Amid the recent COVID-19 surge with the Delta variant, New Orleans' Jazz & Heritage Festival has pulled the plug on this year's event – including the much anticipated The Rolling Stones show. This heart-breaking news was not decided lightly, and comes after the steady increase in COVID-19 cases across the country.
In the post announcing the news, Jazz Fest producers said that the festival will not occur in October due to COVID-19 conditions. The 2022 Jazz & Heritage Festival will be set for April 29 – May 8, 2022.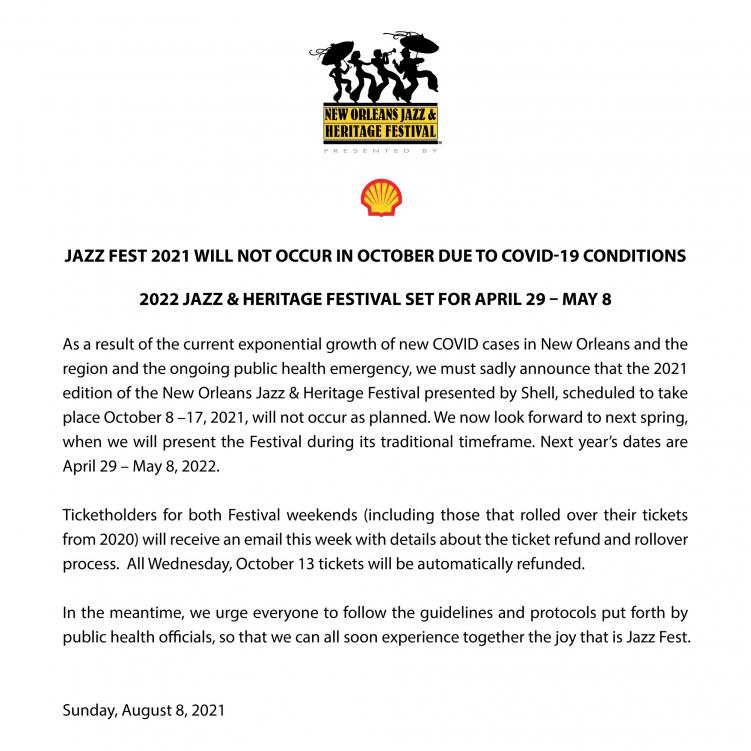 — New Orleans JazzFest (@jazzfest) August 8, 2021
Ticketholders will receive an email this week with information about refunds and rolling over your tickets to 2022.
---
Featured image via festival Facebook page.