This year, New Orleans Nightmare is doing something new and fun to celebrate Friday the 13th. For one night only, spooky connoisseurs can visit the haunted house before the official Halloween season starts.
Though the usual Halloween season doesn't begin until September 18th at New Orleans Nightmare, the anti-holiday of Friday the 13th makes for a perfect excuse for a little extra spooking.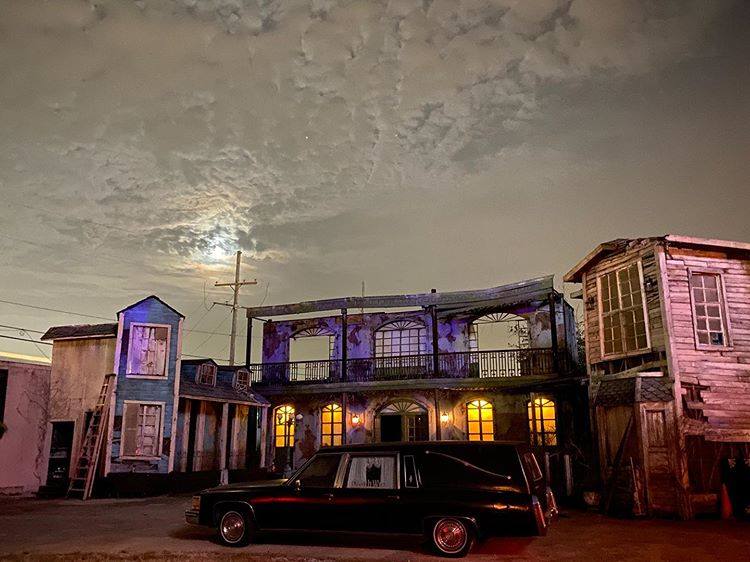 What's even more exciting, is guests who attend the special one-night event will receive another ticket completely free of charge. In a special buy one get one free offer, each guest that attends on Friday the 13th will receive a free ticket for a date of their choosing for the regular season.
This is a perfect way for Halloween lovers to celebrate the *early* start of the season and get a peek at the horrors that loom within the haunted corridors before they are officially open.
General admission tickets are $19.99 with the option to add on Fast Pass or Skip the Line tickets. In addition to a spooky good time, guests have the option for additional scary add-ons like photo ops, mini escape games, or the "phobia experience." 
With the sudden surge of COVID cases on the community's mind, New Orleans Nightmare will also be taking the following COVID-19 precautions onsite.
– All staff will be wearing proper face coverings and guests will be temperature screened.
– Capacity will be limited to encourage social distancing between groups.
– All surfaces and touchpoints will be sanitized regularly.
– Guests will be asked to follow local guidelines for face coverings.
Additional guidelines and information can be found here.
---
FOLLOW RIVER BEATS NEW ORLEANS TO STAY UP TO DATE ON YOUR FAVORITE events IN NEW ORLEANS.
featured image via New Orleans Nightmare via Facebook