Similar to many others in the food industry, Dat Dog has decided to take the steps necessary to entice diners that might not eat meat to their restaurants. While Dat Dog isn't necessarily known for their "healthy" options, everyone should have the opportunity to indulge in something moderately more healthy, piled high with their signature toppings ranging from blackberry sauce to guac (I don't recommend combining those two together).
For those looking to see what health-conscious options Dat Dog offers, you're in luck! They are expanding their current menu to appease those with specific dietary restrictions/preferences. The restaurant partnered with Eat Fit NOLA, a program by Oschner that encourages chefs to offer more healthful options. Together, they created options that met "criteria around fat, sugar, sodium and protein content."
What they created? A "hotdog" wrapped in a lettuce wrap! The hotdog, called the "Green and Grilled" special, is a chicken breast with coleslaw, Dat sauce, cheddar cheese and onion, wrapped in romaine, according to The Advocate.
In addition to this, they also have four vegan options, which you can check out below.
VEGAN BRATWURST

Made with pea and rice protein, and faba beans

SMOKED APPLE SAGE

Made with apples, potatoes, sage and ginger.

SPICY CHIPOTLE DOG

Chipotle and arbol peppers, spiced with garlic, cumin and oregano.

VEGAN ITALIAN DOG

Made with eggplant, red wine, garlic, and fennel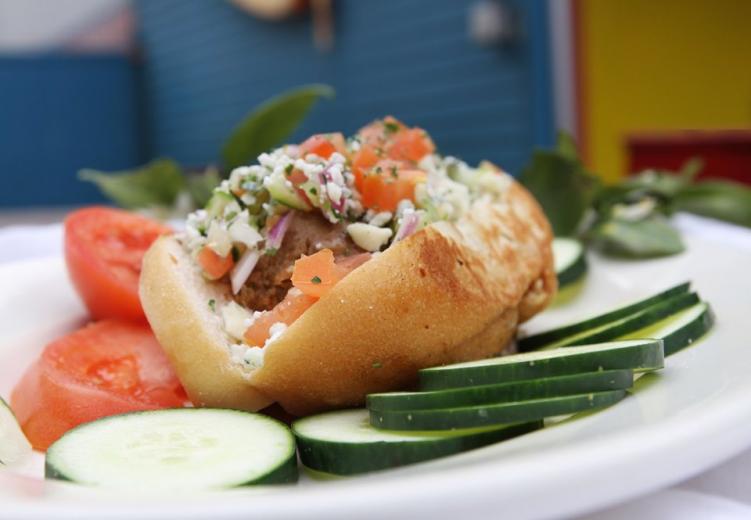 "Lifestyle-focused menus are becoming more and more important, especially with our core demographic, the millennial generation."

– Dat Dog CEO, Paul Tuennerman
The Dat Dog team is setting up shop at this year's Voodoo Music + Arts Experience and will be debuting/testing a new option inside the venue. Stay tuned for more, and be sure to give the new additions a try!
Featured image via restaurant Facebook page.