Well another year has come and gone, and BUKU Music & Art Project just wrapped up a stellar 2018.
2018 was a huge year for BUKU because the festival took steps to guarantee their future: creating a larger venue, space for fans, pool of artists, and adding several new stages. And while it's always hard to highlight an entire festival, we went ahead and broke down our top moments from this year's festival.
1.) BUKU absolutely nailed the new layout and design.
If I had one worry coming into BUKU 2018, it would be overcrowding and lack of space. It's crazy how much can change about such a large event in just one year!
The addition of the new and improved Power Plant stage added the perfect element to BUKU. This new space was completely wide open, leaving fans with a huge area to play around in while wanting to escape the crowds of the Float Den. The Back alley was only missed partially, due to the success of the Wharf stage. The production staff truly scored an A on design. Now, let's get some grass over those rocks for 2019.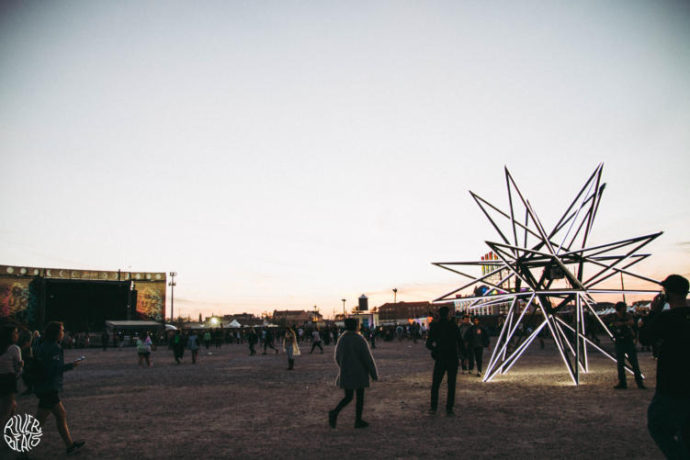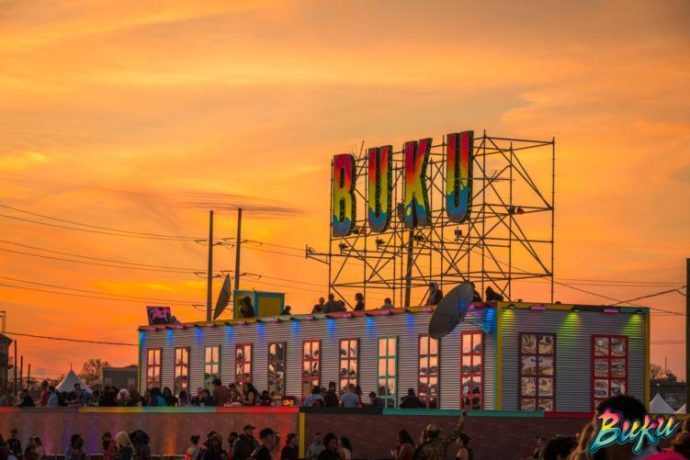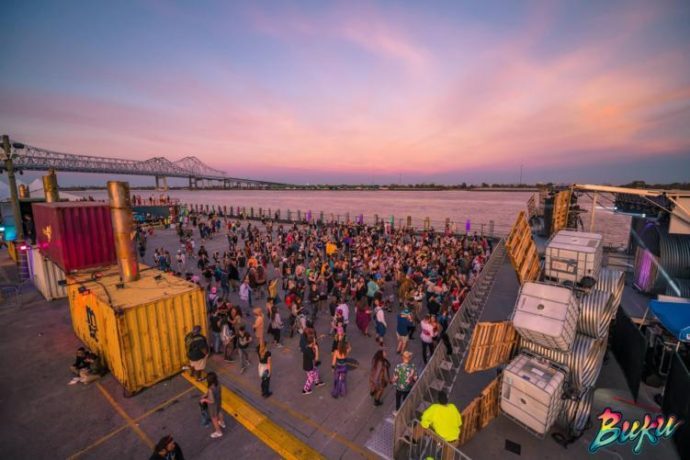 2.) MGMT was the PERFECT fit for a sunset set at BUKU.
For a kid who grew up listening to weird sounds, MGMT is someone who I, and plenty of others, accredit to creating an everlasting love for weird music. The transition from bands like MGMT to dance music was an easy one. To have MGMT playing during a gorgeous sunset on day 1 was absolutely perfect.

The older festival goers who trace their roots back to the middle to late 2000's era truly cherished their timeless set. Blasting hits like 'Kids,' 'Electric Feel,' and 'Time to Pretend,' the group cemented their set in BUKU lore.
3.) Illenium and Bassnectar packed the house for Day 2.
There was two distinct groups of people walking around BUKU on day 2: those ready to see the bass king himself reign down on New Orleans, and those ready to experience the melodic greatness of Illenium and the live Awake tour.
Both sets were equally as packed. Illenium brought out Dabin, and Said The Sky for most of his set, while Bassnectar mixing was just on another level. The power plant was the place to be for most of Day 2.
I'm not sure there was a better way to end the festival other than Bassnectar closing out the main stage with fireworks blasting over the port of New Orleans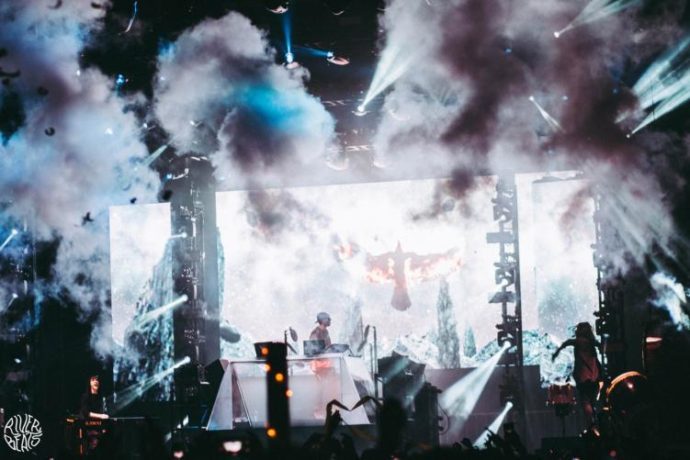 I'm not sure there was a better way to end the festival other than Bassnectar closing out the main stage with fireworks blasting over the port of New Orleans.
4.) The Float Den has officially hit some capacity problems.
If you love sweaty, crowded, dark places, the Float Den is just for you. With the addition of more fans, this year has some obvious problems… and space in the Den was one. Although we give much credit to the festival for opening the bay doors after about 3 hours on day 1, it was hard to keep people out. Can you blame them? It's still one of the most unique stages in the country; we aren't saying get rid of it, but this is definitely something to correct for 2019.
5.) Live by the Rap game, Die by the Rap game.
Listen, as a fan we get it. Rappers are notorious for being late to their sets. But to have THREE cancellations, and one headliner only play 30 minutes after showing up an hour late? Utterly ridiculous. Ski Mask the Slum God, LiL Uzi Vert, and Famous Dex truly showed fans disrespect by canceling their sets abruptly. While you can't blame the festival for artists not showing up (AKA LiL Uzi), you must realize when you book hot rap acts, troubles are expected.
What does BUKU have to do to fix this problem? After Young Thug cancelled in 2017 and these three in 2018, does the festival need a change of identity? This might be the #1 question facing the BUKU booking staff going into 2019.
On the other hand, Flatbush Zombies, Princess Nokia, Jay Electronica, Rich The Kid, and Isaiah Rashad were a total success. Flatbush closed out day 1 in style. Making them an easy nomination for the most lit set of the festival. Non-stop interaction with fans for almost 60 full minutes.
6.) The BUKU trolling of Lil Uzi Vert was excellent.
If they're going to screw you by canceling, you might as well make it known they're the ones hurting fans, not the festival. Bravo to the BUKU marketing and PR staff for this one.
sorry y'all, but here's what's up w @LILUZIVERT's set… pic.twitter.com/8zWg0WXYkF

— The BUKU Project (@thebukuproject) March 11, 2018

7.) The Virtual Self project is oh-so-refreshing.
From drum 'n bass to hard house and good old-fashioned DDR tracks, Porter Robinson's Virtual Self project is bringing electronic music back to the early days.
The project's aesthetic and production was absolutely perfect for the vibes of the float den. Lasers, light beams, glass platforms, and over the top visuals made this set easily one of the best of night one.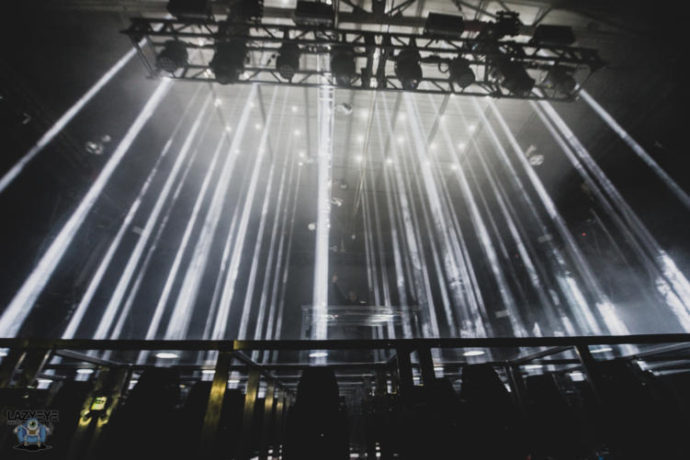 Please make sure you see this during the 2018 festival season.
8.) Borgore hosted an epic parade through the streets of New Orleans.
Ok, we might be a tad bit biased due to the fact that we helped mold and execute the first ever BUKU parade, but this was a MASSIVE success. Borgore, Soundboks, Cadence and Cause, Dancing Astronaut and River Beats deserve all the credit for making something come together so well. And a big shout out to the hard-working people of BUKU for letting us plan something like this during their festival. For the 100+ fans who showed up, they got the chance to do something spontaneous and cool with one of the larger personalities in dance music.
9.) Gryffin's live show is a thing of beauty.
Gryffin officially took over the main stage when Lil Uzi Vert decided not to show up, and boy did he absolutely crush that opportunity. Transitioning from the keys to the guitar, back to his decks, his live show is a such a fun and high-energy set. Said The Sky also joined him on the drums, adding a cool element.
Woke up in NOLA with the flu, showed up to @thebukuproject and was asked to play Lil Uzi's mainstage slot bc he cancelled last minute. Ended up playing in btwn @Illeniummusic & @bassnectar for my first show in NOLA, & I couldn't be happier with how it went. Buku u rock 🤘 pic.twitter.com/0GL04uwV4m

— GRYFFIN (@gryffinofficial) March 11, 2018
There isn't many doing what he is doing currently for dance music and we applaud it. If you have the opportunity to see Gryffin, we highly recommend it.
10.) No, nothing exploded across the river. But it sure did look cool.
Around midnight on night two, fans were greeted with two huge fireballs erupting in the sky. The flames were coming from the west side of the river, directly across from the Wharf stage. While rumors circulated on a huge explosion, local news cleared that up later in the night. If you happened to see it, it sure was cool.
11.) The upgraded Front Yard and the local showcases absolutely slayed it.
The Front Yard, BUKU's home for local and national showcases, received a major upgrade this year. Now directly opposite the main stage, and centrally located in front of the only grass location in the festival, the Front Yard offered a variety of awesome showcases all weekend long. New Orleans' own Pink Room Project, Upbeat Academy, Freewater, and Church* delivered an amazing time for fans.
Also, big shout to KTRL, Red Barrington, New Thousand, and Zack Villere for being the proper openers on day 1 & 2.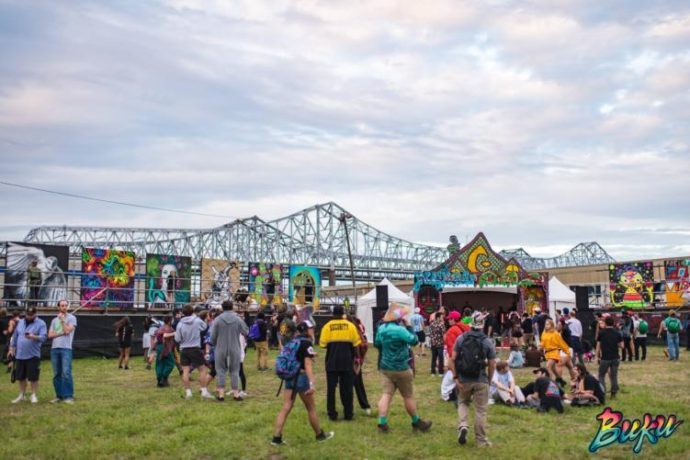 12.) From a day set on the back alley in 2017 to packing out the Float Den in 2018, Boogie T showed why he is so loved.
The hometown hero has really done the most since his last performance at BUKU. Performing at almost every major festival in 2017, the wubs star has found a way to create and nurture a loving fanbase across the country. This could not be any more evident than his packed Float Den set to open the festival. Perfect set time for the perfect artist. Ganja White Night joining the Boogieman on stage was just the cherry on top.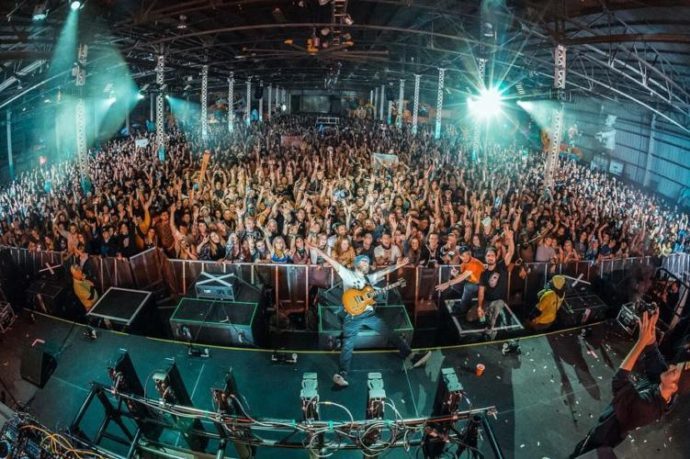 HOLY SHIT GANJA WHITE NIGHT & BOOGIE T pic.twitter.com/RyBTWTz9oE

— SPACE YACHT (@spaceyacht) March 10, 2018
13.) The new Wharf Stage was a house and techno lovers dream arena.
Green Velvet, Walker & Royce, Honey Dijon, Bouffant Bouffant, Soulection, and others reigned in upgraded Back Alley aka the "Wharf Stage," which for 2018 served as the VIP arena. While the intimate hidden vibes of the previous back alley stage were gone, the open space and endless room allowed the house and techno lovers to stay put for most of the festival.
one of the best videos I got of @GreenVelvet_ last night 🤤💚 @thebukuproject pic.twitter.com/6UZC92yb2C

— aimmee. 🔮 (@aimsss96) March 10, 2018
And by the way…that Green Velvet set. Unreal.
14.) A Day To Remember rocked the house in their return to the Crescent City.
After years of waiting and anticipation, A Day To Remember returned to the Crescent City to relive memories and create new ones. Jam-packing their hour slot with the meatiest of hits, the band made a statement; locking themselves into the category of best performance of the entire two-day stretch. The most pleasant surprise came in the form of their hit cover of Kelly Clarkson's "Since U Been Gone", as well as the insane amount of crowd participation. A Day To Remember truly brought an enlightening spirit to the exciting new direction BUKU is taking.
With ADTR and Emo Nite being a huge success at BUKU, the future is indeed very bright. – Guest Contributor Andre Waguespack
hell yea @thebukuproject. that was the most fun we've ever had in our entire lives. new orleans is the balls. we gotta come back soon! pic.twitter.com/0F3eAagI9U

— Emo Nite (@emonitela) March 11, 2018
15.) Technical difficulties, cancellations, and freak accidents plagued this year's festival.
From SZA spraining her ankle to Virtual Self's set cutting out for 20 minutes, Migos arriving an hour late, and of course all the cancellations, BUKU was surely plagued by some freak occurrences this year. These are some tough breaks for a festival trying to up its brand name. BUKU worked through it in style nonetheless.
16.) Medasin, SQUNTO, Graves, Ducky, and Droeleo made the VIP experience worth every penny.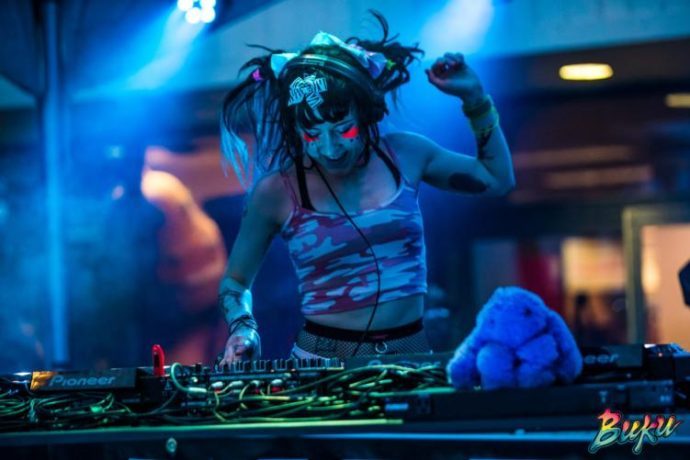 I'm going to say this for all the people on the fence: BUKU has the BEST VIP any festival has to offer. All five of the names mentioned above could fill out any festival currently in the country. And for a special group of fans, they had the opportunity to be up close and personal with some of dance music's future stars.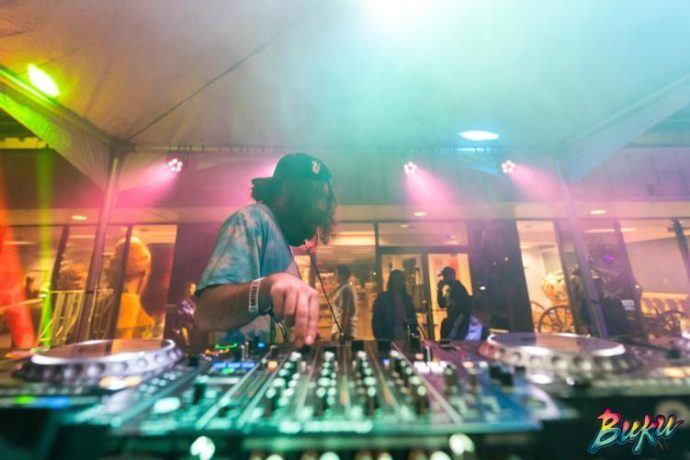 From Medasin and Graves ushering in the future of trap to Ducky's happy hardcore, this stage was on fire all weekend. Mach Zach b2b EPROM was a thing of legends. Maybe next year you can treat yourself to some VIP action.
17.) REZZ offically burned down the Float Den to end 2018.
There isn't much to say about this. She closed out the festival with a bang; Bravo to REZZ and BUKU for ending it the right way. Just sit back and relive the madness for this epic set.
@OfficialRezz shout out rezz for the best set at @thebukuproject 🤘🏼🤘🏼 pic.twitter.com/ZxwD2hpHco

— Brad Powell (@titterlessbrad) March 11, 2018
18.) It's evident that BUKU is headed towards a possible addition of a third day for 2019, and we gladly welcome it.
The new expansion was absolutely necessary for BUKU to continue to thrive into the future, and now we feel like it's time for the next big step: a three day festival.
Say what you want about two days being just enough time. With the current upgrades, it's clear this festival is only getting bigger from here. The addition of a third day would take BUKU into a new realm of festivals going into 2019. It's something we feel New Orleans is ready for.
Buku is so important to New Orleans. It was incredible to see the culture, art & community that this festival has brought to this city especially after the harsh times it has endured in the past decade. Honored to be a part of it twice last night.

Thank u @thebukuproject 🍫🍋💖

— Brownies & Lemonade (@TeamBandL) March 12, 2018
Until next year, Merci BUKU!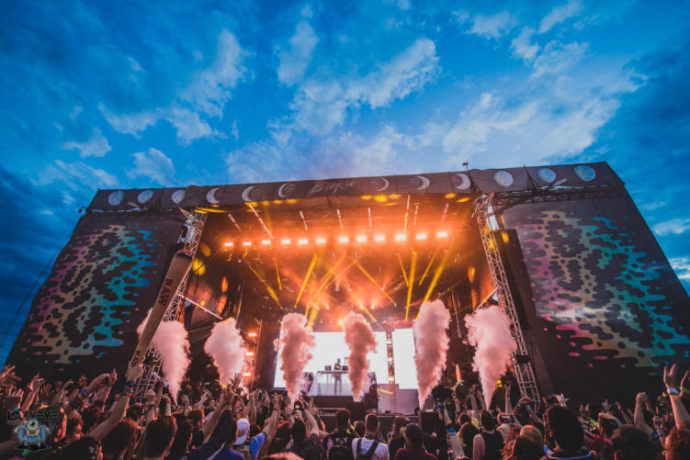 ---
Photos Courtesy of: BUKU, Kelsey James, and LazyEye Photo