Monday is the day the service industry takes a pause and recoups from the previous week. Though for many, Monday is one of the only days of the week where many find refuge in going out to eat at a restaurant. If you're not feeling like cooking or just wanting to try something new, check out one of these New Orleans restaurants that are open on Mondays!
1000 figs
3141 Ponce De Leon St #1 | bayou st. john
From food truck Fat Falafel to a brick-and-mortar on Esplanade, 1000 Figs is serving up extremely fresh favorites including Mediterranean dips and spreads. As the crops change, the menu at 1000 Figs shifts to reflect. Expect fresh ingredients and and hot from the oven pita.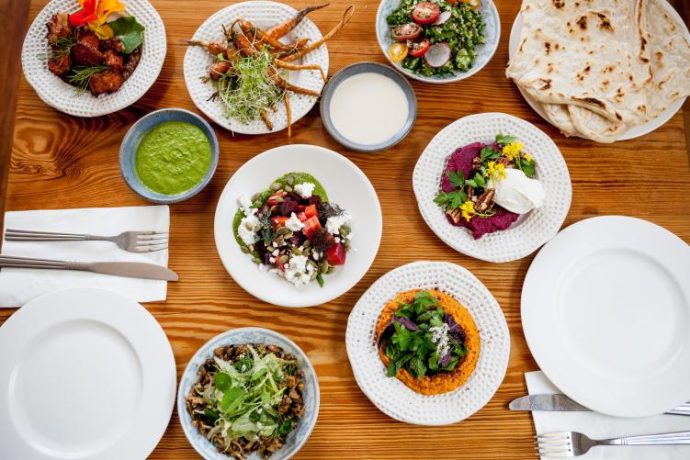 ---
Addis NOLa
2514 Bayou Road | Bayou st. john
Make #MeatlessMonday your move at Addis NOLA, an Ethiopian restaurant connecting you to the food and culture of Ethiopia. Addis NOLA serves a wide array of options from vegetarian to lamb. Chef's favorites include Veggie Combo – an all vegan/veggie combo with red lentils, yellow split peas, collard greens, cabbage, green lentils, and potatoes, and Doro Wot – a "true crown jewel of Ethiopian culture" with chicken slowly simmered with carmelized onions in a blend of robust spices and a boiled egg.
View this post on Instagram
---
atchafalya
901 Louisiana ave | irish channel
Rustic and elegant, Atchafalya is a key staple of the Irish Channel Neighborhood. Their menu created by Executive Chef Christopher Lynch offers a wide range of options sourced from a diverse and local group of fisheries, farmers, ranchers, and vendors. Serving up Southern-Creole dishes, start off with the Warm Goat Cheese Salad or Free-Form Blue Crab Raviolo, accompanied by the Creekstone Farm 8oz center-cut Filet or Lowcountry Shrimp & Grits, a favorite of Anthony Bourdain – pictured here.
---
Widely acclaimed Chef Alex Harrell is leading the kitchen over at Commons Club, located inside the newly opened Virgin Hotels New Orleans. In a stylish, modern setting, enjoy a blend of contemporary American cuisine with a Southern sensibility that Chef Alex is known for. Dinner dishes include Grilled Berkshire Pork Chop, Prime Sirloin Steak, and vegan/vegetarian dishes. After dinner, head to the 13th floor for The Pool Club, a rooftop bar with great views of the city.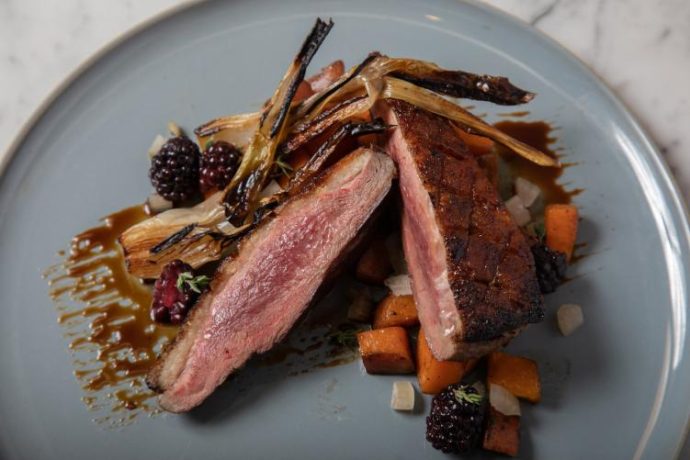 ---
Copper Vine
1001 Poydras Street | CBD
Copper Vine's chic vibes is the perfect spot for your Monday dinner needs. Enjoy wine on tap or a killer happy hour. Copper Vine at 1001 Poydras Street in the CBD is a treasure, perfect for date night dinners, happy hour chill-outs, private parties, and more. Leading the team is Chef Amy Mehrtens and recently added favorites including Gnocchi au Gratin and the Cornflake-Fried Chicken Sandwich.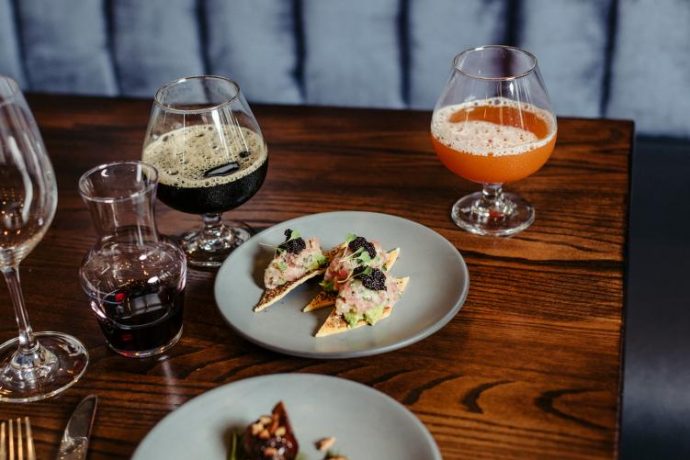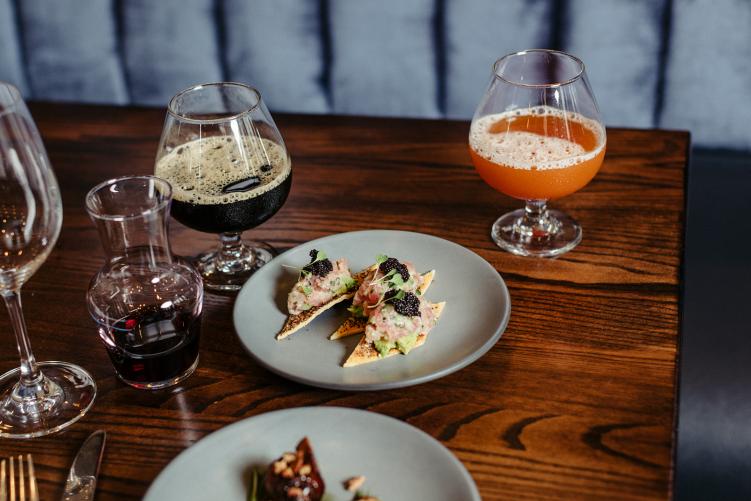 ---
compere lapin
535 Tchoupitoulas Street | Central Business District
Restaurant helmed by Chef Nina Compton in the heart of the Warehouse Arts District in New Orleans. Inspiration for the menu comes from the traditional Caribbean folktales featuring a mischievous rabbit named Compère Lapin that Chef Nina Compton read during her childhood in St. Lucia. Drawing on the story's themes of exploration and play, she mixes the indigenous ingredients and rich culinary heritage of New Orleans with those of her Caribbean roots.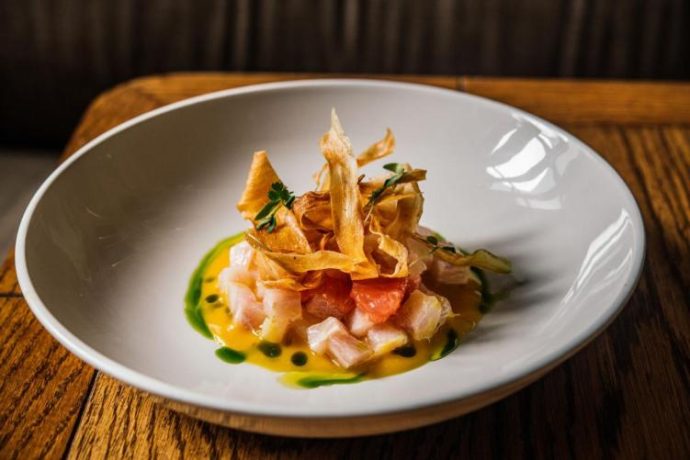 ---
Heard Dat Kitchen
2520 Felicity Street | Central city
Fried chicken? Say less. In 2020, Heard Dat Kitchen made the list of best fried chicken in the United States and Canada, Father Daughter Chef duo Chef Jeffrey and Tia Heard continue to serve up some of the best into uncharted territories of food with a Southern twist. One of their most popular dishes, the Bourbon Street Love, is a fried chicken dish favorite – fried chicken over mac n' cheese, topped with a "crawdat" cream sauce, served with potato salad.
View this post on Instagram
---
gris-gris
1800 Magazine street | uptown
Gris-Gris opened up in August 2018 by Chef Eric Cook, and quickly became both a local and tourist favorite. Chef Cook's takes on refined, southern cuisine and local favorites are refreshing, while their service is the cherry on top. They offer brunch on Sunday's, and lunch and dinner throughout the week. River Beats New Orleans Gris-Gris favorites include: Chicken Gizzard Grillades, Oyster Pie, My Mom's Chicken & Dumpings, and Creole Redfish Court-Bouillon.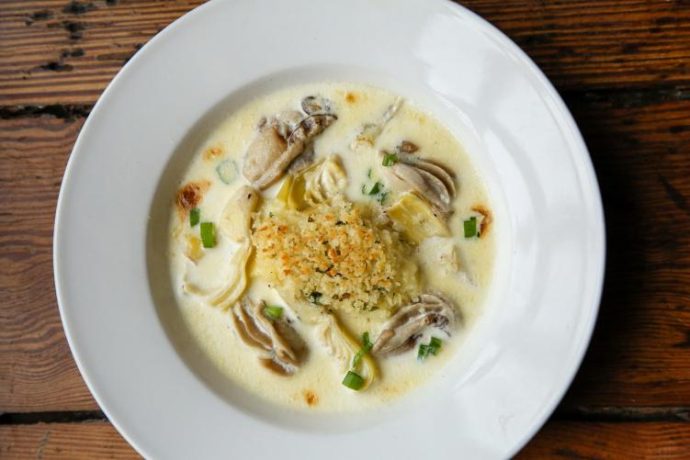 ---
Katie's Restaurant & Bar
3701 iberville street | Mid-city
Katie's Restaurant & Bar, a true Mid-City staple, is an old-school family-operated Creole-Italian joint that will have you licking the plate of whatever you order. Guy Fieri is a Katie's fan, and for good reason! The family-owned and operated spot is a true old-school New Orleans restaurant filled with love for the people of this city, and the food. Get your Chargrilled Oysters fix here served Slessinger style with creamy provel, shrimp, spinach, and bacon, or try a River Beats pick: Swamp Fries and Crab Cake Po-Boy.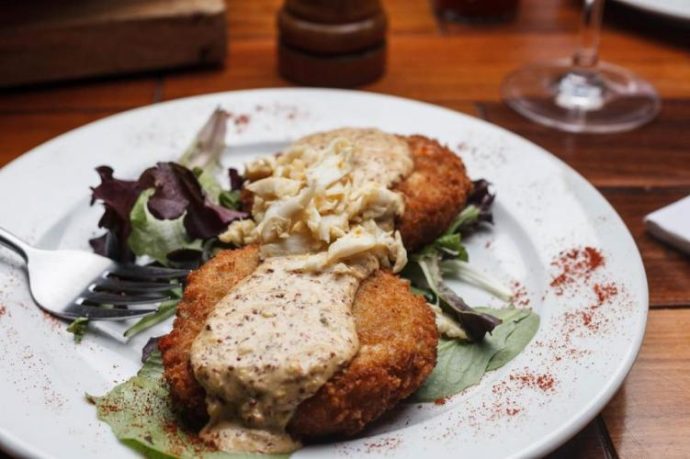 ---
Li'l Dizzy's Cafe
1500 esplanade avenue | treme
Making the Creole-Soul tradition proud, Lil' Dizzy's Cafe prides themselves on producing great Fried Chicken, Gumbo, and other Creole favorites in the heart of Treme – all at an affordable price. Always made from scratch and always hot, Li'l Dizzy's is a tried and true New Orleanian pick.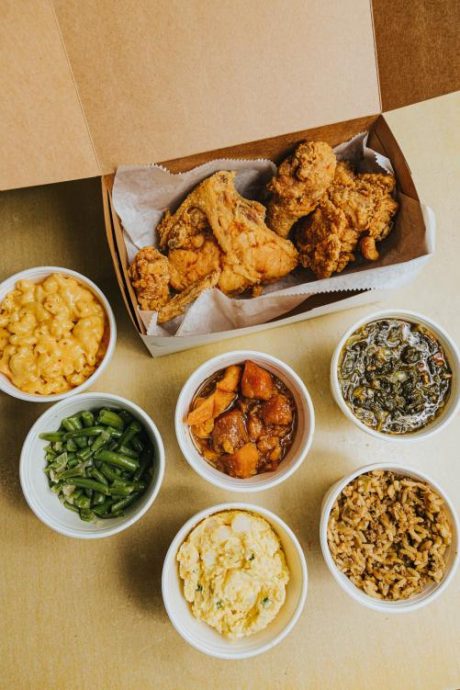 ---
Lilly's Cafe
1813 magazine street | Irish channel
Looking for a no-frills space with delicious food? Search no further than Lilly's Cafe. Owned and operated by Lilly herself, guests rave about the Vietnamese dishes here. If you're searching for a website, you won't find one. Lilly's Cafe relies on word-of-mouth, Yelp, and social media. Pho is an obvious pick, but there are also plenty of vegetarian-friendly dishes including Spicy Tofu and Spring Rolls.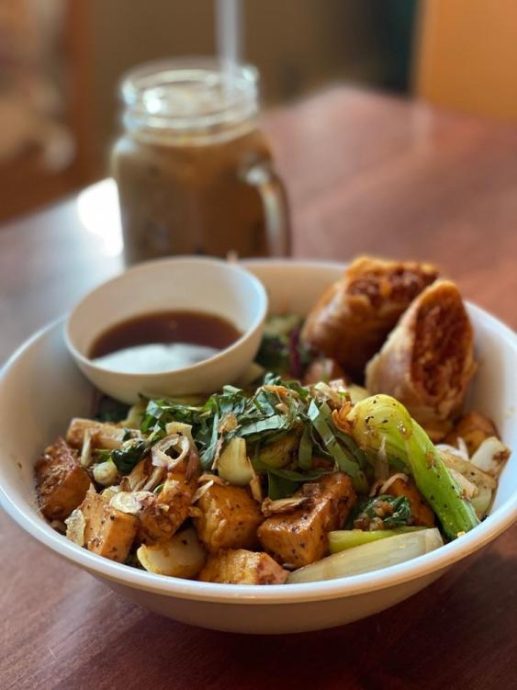 ---
Marjie's grill
320 s. broad street | mid-city
You never know what you're going to get at Marjie's Grill, but you know it will be delicious! Their menu changes daily, though pulling inspiration heavily from Southeast Asian bar food and "the local bounty of the Gulf South." You can always expect fresh, locally sourced and seasonal ingredients from Marjie's. Make sure to visit their website for what's available.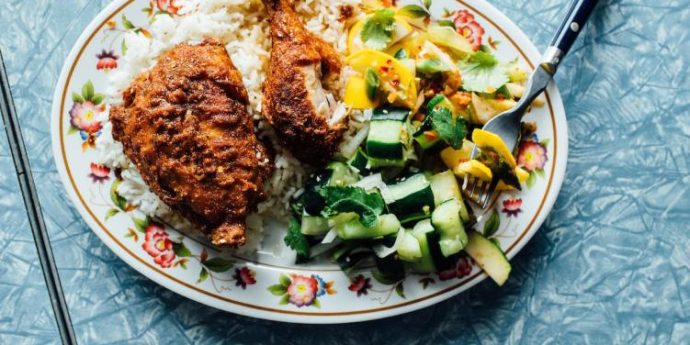 ---
Maypop
611 o'keefe avenue | Cbd
After opening in 2016, MayPop developed a group of fans including locals and visitors alike that loved their Southern-Asian fusion dishes, plus homemade pasta and house-cured meats. Dinner is served Thursday – Monday and if visiting on a Monday, you can enjoy happy hour from 4pm – 6pm. Read all about Maypop in a review by Conde Nast Traveler.
View this post on Instagram
---
Mister Mao
4501 tchoupitoulas street | uptown
With a vibrant bar and lounge, a lively dining room, and an interactive Chef's Counter, Mister Mao is the perfect perch to gather with friends and family for an evening of creative, "inauthentic" food and killer cocktails. The "tropical roadhouse" allows Chef Sophino Uong to showcase her creative dissection of the Southern plate. The whimsically themed menu is sectioned off into categories. The menu changes frequently, so you never know what you may get during your visit to Mister Mao.
View this post on Instagram
---
miss river
2 Canal Street | Downtown
Miss River, aka Alon Shaya's "love letter to Louisiana," is based on his vast experience of the local culture and cuisine in his nearly 20 years as a resident. As the signature lobby-level restaurant of our Four Seasons Hotel New Orleans, this ingredient-driven restaurant pays tribute to New Orleans grand dining, showcasing Shaya's spirited take on beloved local dishes, while providing surprise and fun to the dining experience.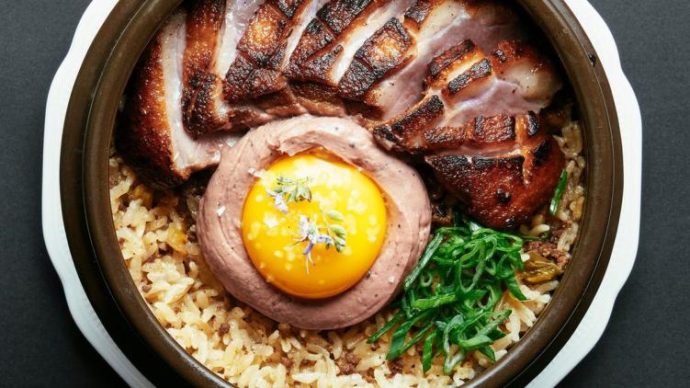 ---
Mr. tequila
5018 freret street | uptown
Authentic Mexican cuisine with a twist of Tex Mex and of course, tequila! Opening up mid-pandemic last year, Mr. Tequila is owned and operated by the Gonzales brothers, serving a broad menu. Enjoy a taste of Tex Mex with guacamole made fresh in-house, the Black & Gold Burrito filled with ground beef or shredded chicken and topped with chili con carne, or the Enchilada el Tri – a taste of three enchiladas topped with red sauce, tomatillo sauce, and white cheese dip.
View this post on Instagram
---
NOla caye
898 baronne street | central business district
NOLA Caye combines New Orleans' charm and culture with bold, fresh Caribbean flavors. The word "caye" eludes to a small island, translating the name of the restaurant to quite literally mean "New Orleans Island" or "Isle of New Orleans." With fresh, authentic Caribbean and traditional American flavors, NOLA Caye's menu includes tacos, sandwiches, fresh shucked oysters, and more.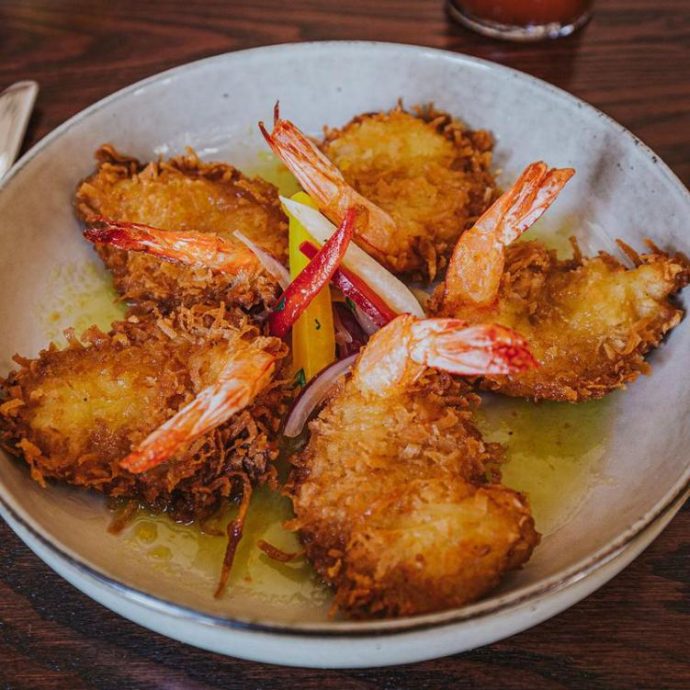 ---
sake cafe – uptown
625 Chartres Street | uptown
An Uptown favorite. The menu at Sake Cafe incorporates traditional Japanese cuisine and New Orleans flavors in rolls such as the Jazz Roll, Uptown Roll, and New Orleans Roll. Try a little bit of everything; from sashimi and soups, teriyaki and tempura, to specialty sushi rolls.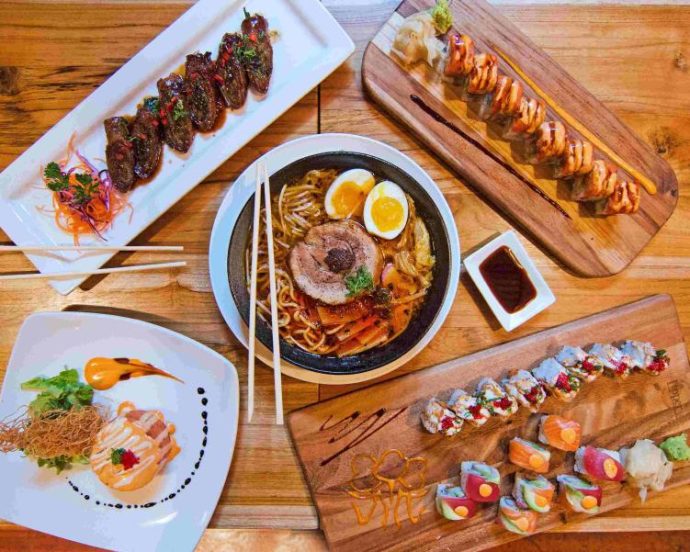 ---
Sylvain
625 Chartres Street | french quarter
Off the Beaten path of Chartres, just steps away from Jackson Square, is where you'll find Sylvain. The self-proclaimed "unruly Southern bistro" is both a local and tourist favorite, catering to all with twists on classic Southern fare, plus delicious cocktails. With a laid-back atmosphere, great service, and beautiful outdoor courtyard area, Sylvain seamlessly merges both restaurant and bar, welcoming all who meander through their "alley" with open arms. Read about all of River Beats New Orleans' favorite picks at Sylvain here.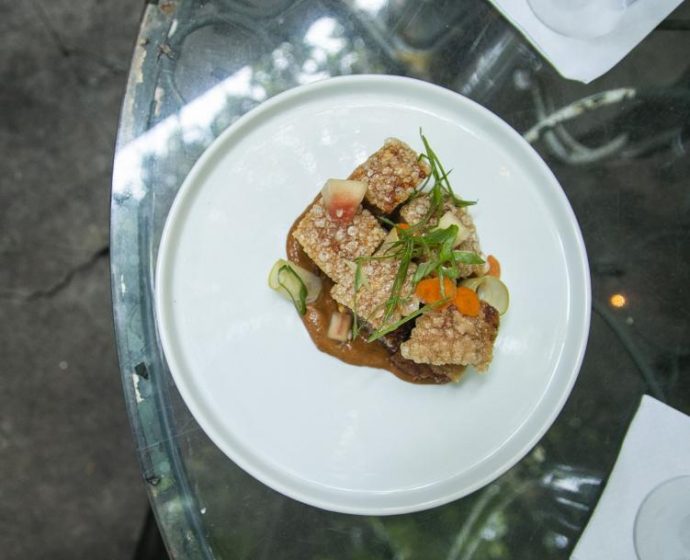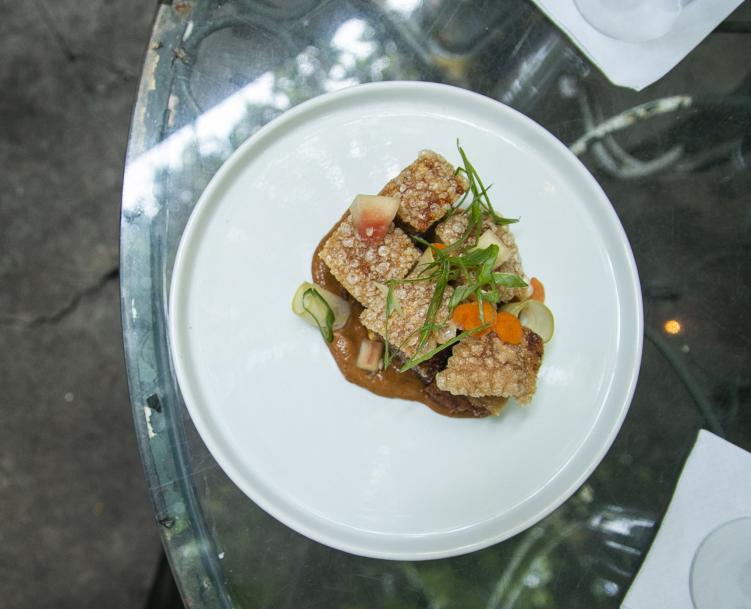 ---
The Rum House
3128 magazine street | uptown
The Rum House is a perfect spot for a quick work lunch or a long happy hour. Enjoy award-winning tacos, Island flavors and a wide variety of rum and boat drinks in a lively atmosphere along Magazine Street. The newly renovated restaurant is better than ever with a large bar and open dining room space, or dine al fresco on one of their picnic tables, perfect for large groups. Pro-tip: get the nachos!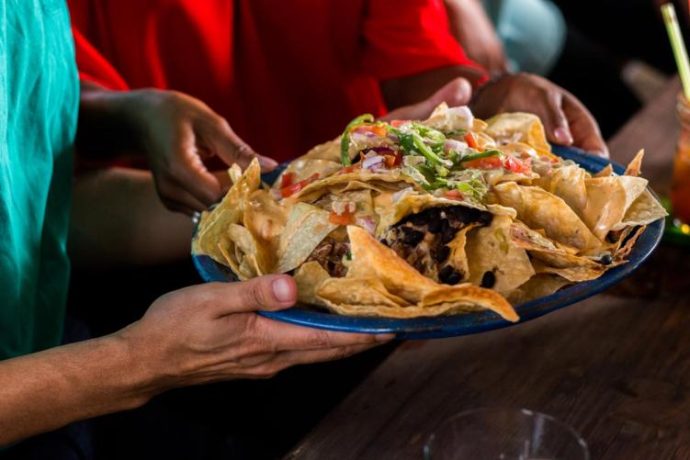 ---
Vals
4632 freret street | uptown
Celebrate your Taco Tuesday a day early with Margarita Monday at Vals. They are open until 10pm, and has a great happy hour from 4pm – 6pm including discounted Margaritas, Ranchwaters, Palomas and beer. With a small but mighty menu, the Queso Fundido – sizzly hot skillet cheese – is a must get, and you can't go wrong with any of their taco selections. Order online for pick-up or dine-in.
View this post on Instagram