Jonas Brothers fans rejoice! After the first round of tour stops that was announced by the Jonas Brothers, there was no New Orleans in sight. The closest stop was either Houston, Nashville, or Atlanta, but why would we want to go there?!
Last night, however, the group announced even more stops for their tour. THANKFULLY, New Orleans made its way on to their stops. On November 12, don't miss them taking over the Smoothie King Center for a night full of nostalgia!
Check out the newest additions to their tour below: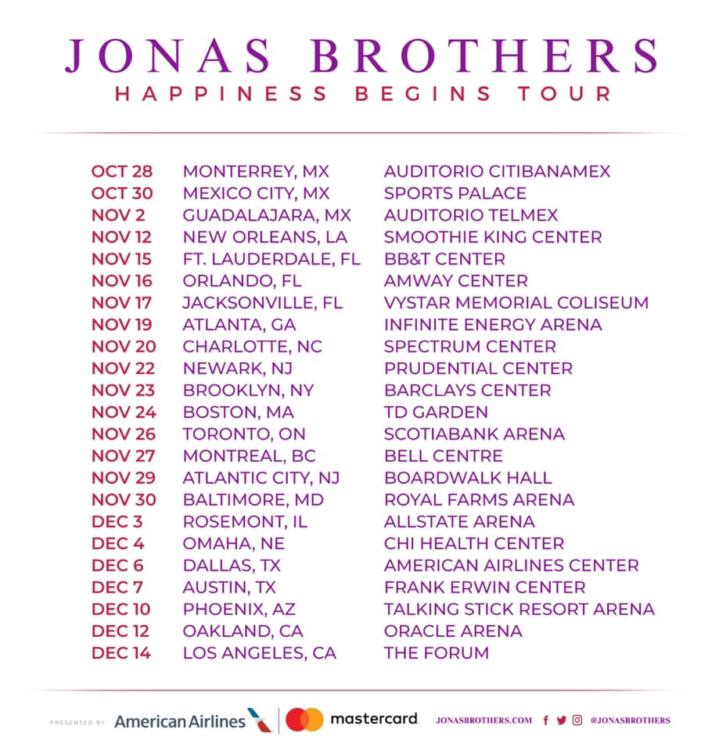 This is probably going to be the last time you will have the opportunity to see the Jonas Brothers. Their comeback has already seen massive global success, complete with a documentary airing on Netflix very soon. Their new album, Happiness Begins, drops June 7th, which you can pre-save here.
Give their latest singles a listen:
Featured image via Jonas Brothers Facebook page.