tHE nATIONAL football championship hits the big easy next week. While you may have lots of options on where to watch this year's Tiger Brawl, there's only one CBD block party featuring local rapper and record producer Mannie Fresh.
Barcadia, the Ohm Lounge, and Amps Events have teamed up to bring you the biggest edition of their Game Day Block Party series yet.
Locals can tailgate at one of the city's biggest sports bars and catch the game on their 14 ft. LED screen on Lafayette St. Your tailgating crew can bar hop down the block at one of the many bars on Tchoupitoulas Street.
Special guest DJ Mannie Fresh will take the daytime tailgating party all the way into the night.
The block party is open and free to the public. The event starts at noon and goes deep into the night – as long as you and your fellow Tigers fans can keep going. And after LSU posted their hype video in anticipation of their match against Clemson, we would totally understand if you got a bit overly-excited.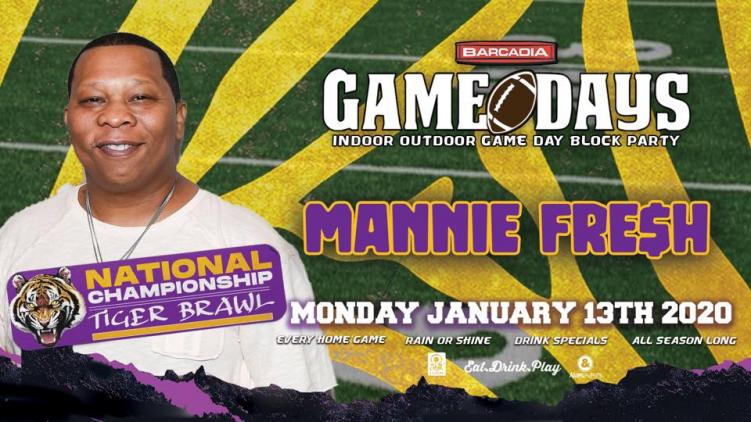 ---
Featured Image: Barcadia