Guest Contributor: Rebecca Reece
---
As New Orleans Film festival week kicks off tomorrow, we're here to bring you any and all new information being shared with us. ANd if you need to get caught up on the action coming your way, please see our detailed festival guide HERE!
One of the films debuting this week is Easy Does it, a retro-stylized 70s road movie. The film is already seeing tons of praise, and to hype up their release, even more, producers have added some big names to the production.
Easy Does It, announced today new cast additions John Goodman and Harry Shearer in voice roles as radio personalities. Goodman and Shearer join an all-star supporting cast with the Terminator series' Linda Hamilton as the film's crime matriarch, plus Mad Men's Bryan Batt and Beasts of the Southern Wild's Dwight Henry as cops in pursuit of the film's anti-heroes (played by Ben Matheny and Matthew Martinez).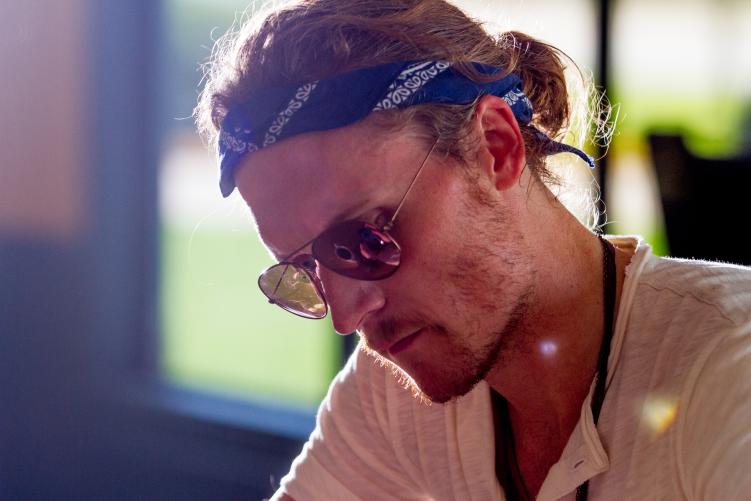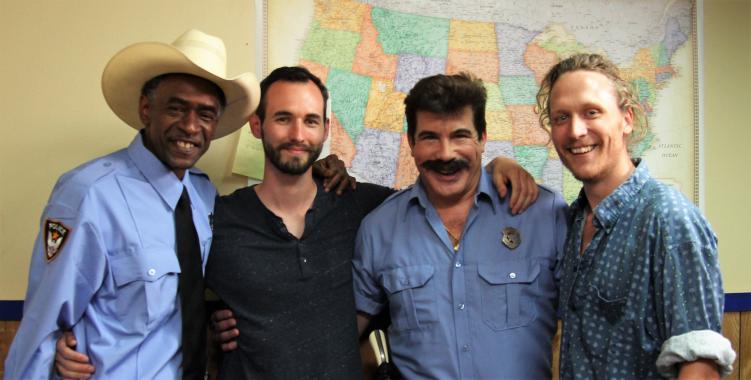 Easy Does It will make its world premiere and hometown debut at the 30th annual New Orleans Film Festival on Friday, October 18th (7:30 pm) in the festival's largest venue, the Orpheum Theater.
"Easy Does It takes cues from Coen brother dark comedies like The Big Lebowski and Raising Arizona; so including the incomparable John Goodman was a fun homage to those films. With Harry it's simpler, I'm a huge Simpsons fan, and Harry has a super versatile voice, so that was a thrill for us as well." – Said Easy Does It, Director Will Addison.
The film also announced today that Patrick Carney of popular American rock duo, The Black Keys, wrote and performed the film's title theme song. The Black Keys have had a busy year, releasing "Let's Rock," their first album in five years and embarking on a North American tour. Carney is no stranger to title themes having also written and produced the title song for the popular Netflix series Bojack Horseman.
Easy Does It joins a New Orleans Festival Lineup stacked with awards season contenders such as Opening Night Film Marriage Story, Closing Night Film Harriet and Spotlight Films Jojo Rabbit, Portrait of a Lady on Fire, Ford vs. Ferrari and more.
"For one, I love working on quirky little indies as Easy Does It. There's so much freedom to play and to explore characters, and to stamp it with my own fingerprints." – Said Hamilton, who is headlining the sixth release of the Terminator Franchise, Terminator: Dark Fate.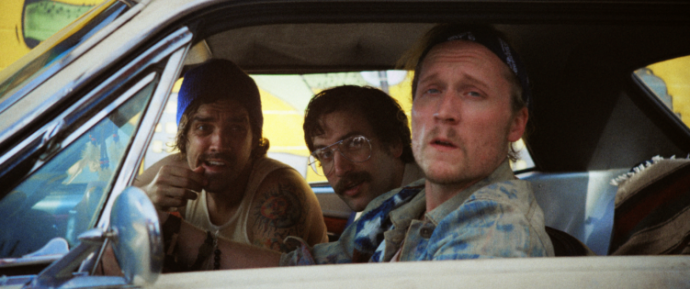 The New Orleans Film Festival marks the beginning of Easy Does It festival run. The film is also confirmed to screen at the Hollywood North Film Festival (Ontario, Canada), The Derby Film Festival (England), and The Rockport Film Festival and Reel East Texas Film Festivals (both inTexas), with more festivals to be announced.
For more information on Easy Does It, visit their website, or follow them on Facebook, Instagram, and Twitter. For information on the film's premiere at the New Orleans Film Festival, head here!
---
Easy Does It: World Premiere
FRI OCT 18 | 7:30 PM | ORPHEUM THEATER
A road adventure about the unlikely friendship between two scrappy anti-heroes and their accidental hostage as they rob their way across America.
Director: Will Addison
Producer: Lizzie Guitreau, Ben Matheny, Will Addison
Executive Producer: Alexa Georges
Writer: Will Addison, Ben Matheny
DP: Bruno Doria
Editor: Stephen Pfeil
Cast Featuring: Linda Hamilton (The Terminator; Terminator 2: Judgement Day), Bryan Batt (Mad Men), Dwight Henry (Beasts of the Southern Wild; 12 Years a Slave), John Goodman (The Righteous Gemstones), Harry Shearer (The Simpsons).
TICKETS TO PREMIERE: https://neworleansfilmsociety.org/events/easy-does-it/