HELL YES FEST returns November 8-14th. Featuring 50+ Comics, 15+ Headliner Shows, and 3 Venues. More info, including tickets, times, and schedule coming soon.
---
Press Release – New Orleans' biggest comedy festival is returning! Hell Yes Fest launched way back in 2011 as the largest comedy-focused event in the Gulf South. Over the years the festival has morphed, expanded, and shifted – proudly never producing the same event twice a row.
"It was always important to me that Hell Yes Fest never felt the same year to year," said festival founder and touring local comedian and producer Chris Trew.
"Since we launched Hell Yes Fest, we've put up shows at over 20 venues, including The Joy, Saenger, NOLA Brewery, and The New Movement." The theme continues this year with Comedy House New Orleans, the only comedy club in the city, being the Homebase for the first time ever.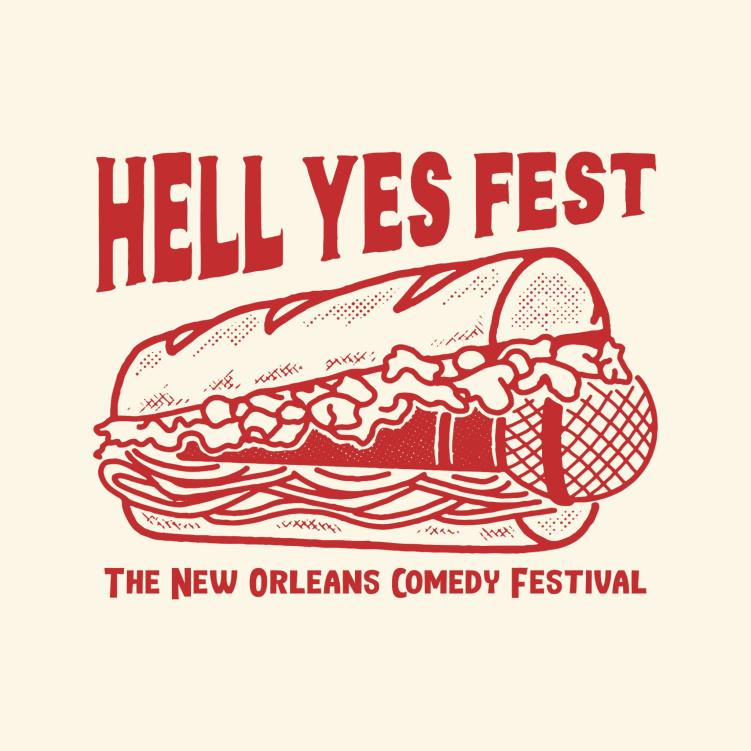 "While it's important for the festival to span multiple venues and nights, it's also important that somewhere feels like the hub. Comedy House has been that hub for the post-Covid lockdown comedy community so it's a natural fit" said the club owner Tami Nelson.
The comedy festival's lineup will be revealed by the end of September. Expect a different nationally-recognized headliner every night of the week and some special surprises.