Who knew that one of New Orleans' top-notch summer pool parties would be held at Ochsner Fitness Center in Elmwood? Before you discount this party, imagine a gorgeous facility with live music from bands like Flow Tribe, Gravity A, Big Sam's Funky Nation, glow sticks, and a bar!
It's the perfect pre-party for Friday night, whether you wanna head to Tipitina's Free Fridays or elsewhere. From 7 – 10 pm enjoy a family-friendly environment with clean pools, hot tubs, and incredible live talent.
It'll be every Friday, plus two extra performances on June 9 with Flow Tribe and July 4 with Big Sam's Funky Nation. Just $10 for non-members, and Ochsner Fitness Center members get in free!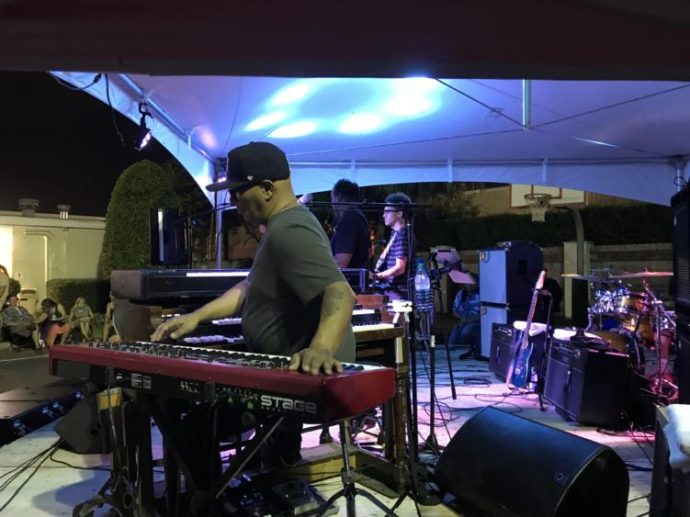 One of the talent buyers and manager, Jamison Shelton, calls this "a classy pre-game". Relax and have a few cocktails in the hot tub or pool, and still have time to go party after.
"Authentic New Orleans entertainment with a family friendly environment with a goal for promoting preventative health care & healthy lifestyle" Jamison Shelton
Check out the full lineup and don't miss this one of a kind pool party. Ochsner summer pool party series is offering the best production and facilities for the cost. Parties will be held every Friday at Ochsner from 7 pm – 10 pm, and $10 at the door. For more information.