Oliver Heldens is one of the biggest names in house music. So if he was headed to New Orleans, you think everyone would know about it? Well, you would be wrong about that one.
Tulane is putting on one of the biggest outdoor events we've seen this summer, and has kept is pretty quiet so far. The event is known as Lights On The Lawn. A charity event that features European megastar Oliver Heldens and the lovable duo known for their popular big booty mixes, Two Friends.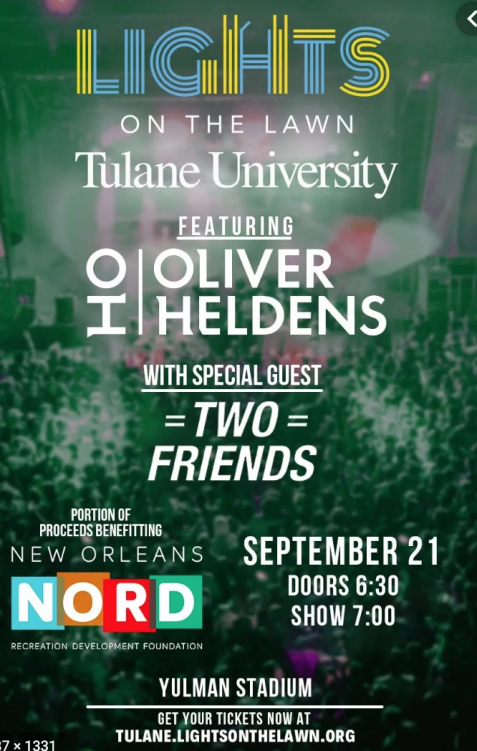 Lights On The Lawn is hosted by the Tulane University Interfraternity Council, better known as the Tulane frats and sororities. The event was created in 2012 to support a Vanderbilt fraternity member who suffered a severe spinal cord injury. It has since gone on to Indiana University and has now expanded to Tulane. This year's event is benefiting The New Orleans Recreational Department, or better known as NORD.
The event is scheduled for this Saturday, September 21st at 6:30 PM at Tulane's Yulamn Stadium. As of today, tickets on the website were not available, although you can contact the ticket host directly through this link.
We reached out for comment from the event organizers, but have not received any word back. If you are interested in attending, your best bet is to get to Yulman Stadium this Saturday and try to purchase a walk-up ticket.