More and more NOLA businesses are making decisions on when and how they open to the public. After mayor Cantrell announced NOLA is moving into phase 1, the Riverwalk has decided to start to open Saturday, May 16, for curbside pickup.
While the outlet mall is still not yet opened to the public, they plan to offer curbside pickup as the first step in getting their employees back to work. Confirmed participants as of now include Great American Cookies, Hashtag, Kay Jewelers Outlet, Le Creuset, and more. Additional retailers will be added on a rolling basis. Customers are encouraged to use Poydras Street to Hilton Riverside Circle to access the new curbside pickup location.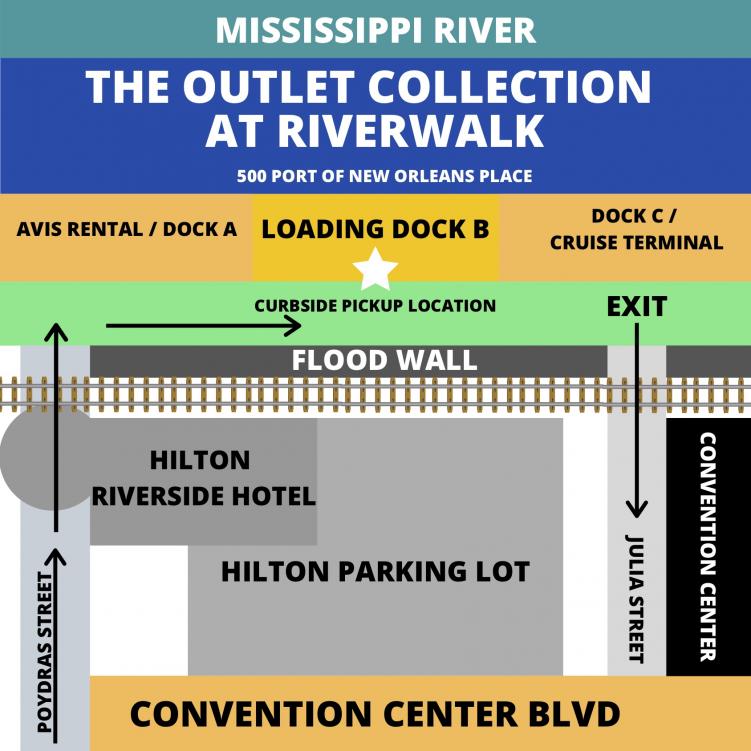 As with most businesses making the decision to open, the Riverwalk is setting up new hours for curbside pickup. Guests can try out their new curbside process Monday through Saturday from 11 a.m. – 7 p.m. and on Sundays from 12 p.m. to 6 p.m.
Visit RiverwalkNola.com for a list of participating retailers and to follow along on Facebook (@OutletCollectionatRiverwalk) and Instagram (@RiverwalkNOLA) for up-to-date information.
---