2020 was gearing up to be an amazing event and wedding season for Valerie Gernhauser, the owner behind Sapphire Events, Ruby & Pearl Events, and her newest brand: Minimal Matrimony.
In 2011, Valerie Gernhauser graduated from Tulane's Law School program. After what was meant to be only a point of time before she went back into practicing Law, designing weddings stole the show. "I loved the creative outlet, designing events, and my aptitude for working with people directly in clients and putting together vendor teams, so I stuck with it," she explained.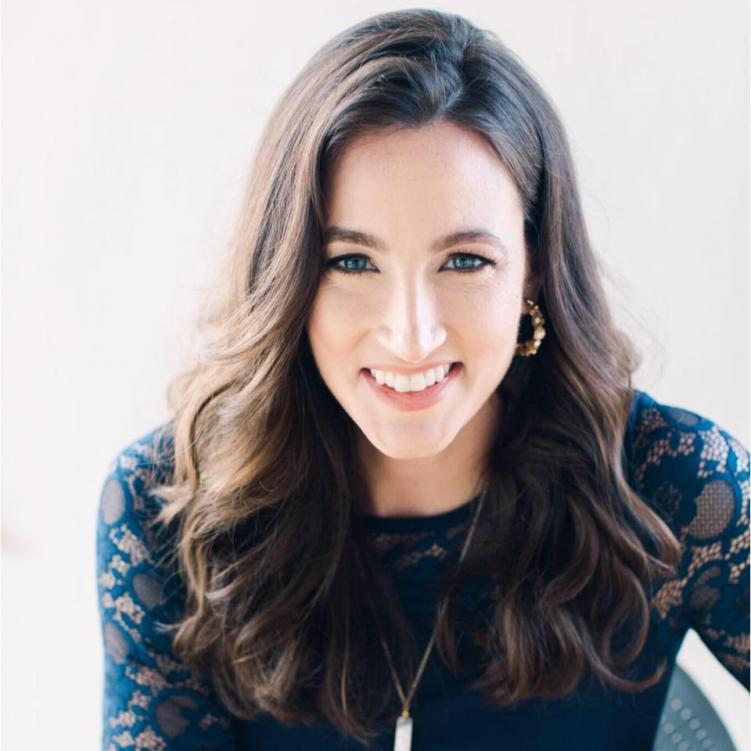 In the wake of the coronavirus, all of her scheduled Spring 2020 weddings have since been rescheduled. New Orleans is undoubtedly a hot spot for locals and destination weddings alike. As of last week, two of her planned weddings for this year had already been cancelled, with five postponed. These probably won't be the last to cancel or postpone unfortunately, placing engaged couples in a tough spot.
Do couples postpone their wedding with hundreds of guests to appease family members, or do they continue with a much smaller ceremony and celebration to tie the knot?
For those that continue with getting married, options are slim to none… thus, the creation of Minimal Matrimony. Gernhauser and her team are not simply event planners, they are "architects of experiential celebrations" and her talented crew consists of "engineers of intentional and carefully considered details." They are here to make things as easy as possible for couples during an already stressful time.
With the structure of Minimal Matrimony, the wedding ceremony is different from a mini wedding (fifty or fewer guests), and gives more intention than an elopement (two people with officiant and witness). Their focus is micro-weddings with thirty or fewer people. With a wedding by MM, couples are able to participate in the same traditions they would have for a larger wedding, like the cake cutting and champagne toast, placing a greater emphasis on the ceremony itself, surrounded by the couple's closest family and friends.
Minimal Matrimony's model focuses on one day for three to four different couples. Within that day, the couples have a specific time slot and are able to utilize high-end options for a much smaller budget. This includes a top-ranked photographer, exclusive vendors, elegant decor, venue access for an hour, champagne toast, cake cutting ceremony, and a second-line send-off. Couples are able to invite thirty or fewer of their nearest and dearest to share in their magical moment, then continue the celebration after the hour is done!
The MM team is actively working to secure more venues and dates for the future, with a handful of dates already solidified for those looking to walk down the aisle ASAP. Upcoming dates include October 4, 2020 at the Contemporary Art Center; October 23, 2020 at Felicity Church; November 22, 2020 at Il Mercato, and a special date coming soon at Brennan's Restaurant. New venue and dates are being added on a rolling basis, so if none of these interest you – that's okay! More is in store.
Check out some of the gorgeous venues below:
Il Mercato
Felicity Church
Even better, you are paying not nearly the amount you would have paid with a huge wedding, but you are still able to take advantage of all the more memorable activities. Because of the way the micro weddings are set up, couples can select one of four time slots at an exclusive venue for a particular date. By pooling the financial resources of all four couples, each micro wedding experience offers couples and their guests access to venues and creative team of vendors that they might not be able to invest in otherwise. This also supports the local businesses in the New Orleans wedding industry by providing an income stream on dates they might not otherwise be booked, to help make up for the revenue losses from this spring.
So, what's in store for the future in the wedding and event industry?
Gernhauser explains that it is "very difficult for anybody across all industries to be able to predict what October or November of this year will look like. 'How big will our groups be able to gather? Will we be able to travel?'"
She continues: "Our industry as a whole has really taken a huge hit understandably so with weddings being at a complete halt. With all of these pieces coming to the surface, I'm proactive and don't like to be idle, so I spent a lot of time thinking about WHAT does an event look like in October? What can we expect? Things I know for sure: we are very likely to have a cap on our guest count, fifty people or less. We will be building up a sense of "normalcy" but we won't get there until a vaccine is in place."
With this in mind, couples still have options during this time of uncertainty. Micro-weddings will more than likely be our "new normal" for an unforeseen amount of time, and newlyweds don't have to completely sacrifice the experience when booking with Minimal Matrimony.
About Sapphire Events & Ruby & Pearl
Sapphire Events was created by Gernhauser as a reprieve after she graduated Law School from Tulane University. Little did she know, her business would explode and 5 years later, three separate brands would be created. SE offers full-service event planning from start to finish and in 2015, the brand pivoted as a high-production, value-based service.
"Booking vendors and designing the event, all of the touch points, is one of the most critical parts of the value that Sapphire Events offers to their clients."
Ruby & Pearl Events operates as an event management, design, and planning services company where clients can pick and choose what they need and want. With Ruby and Pearl, you are able to choose only the services you need, so your big day is completely customizable to you with the help of an expert planner. To learn more about R&P services, head here.