"Thank you so much ladies and gentlemen." Post Malone sure was thankful after each and every song while closing out Voodoo fest. The vocalist made his feelings known to the 20,000+ crowd while closing out the Altar mainstage.
Performing solo for about 75 minutes, the "Congratulations" singer used high energy vocals & pyrotechnics to deliver a memorable performance for fans.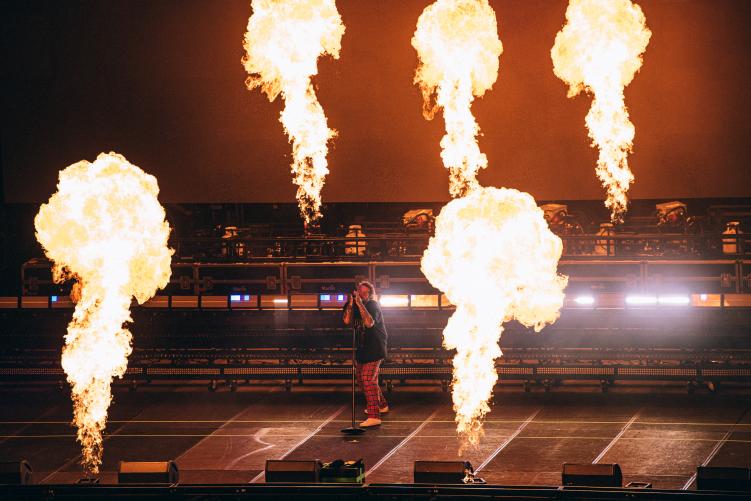 It's rare that an entire crowd knows the words to every song, but it sure felt like this New Orleans crowd sang every song to the fullest. Playing a mix between his brand new album Hollywood's Bleeding, and last years Beerbongs & Bentleys, Post played hits "Rockstar," "I Fall Apart," "Sunflower," "Saint Tropez," "White Iverson," and several other notable singles.
He added in a memorable acoustic version to his single "Stay," which featured a guitar solo. The guitar only last about 5 minutes after Post decided to destroy it during the finale "Congratulations."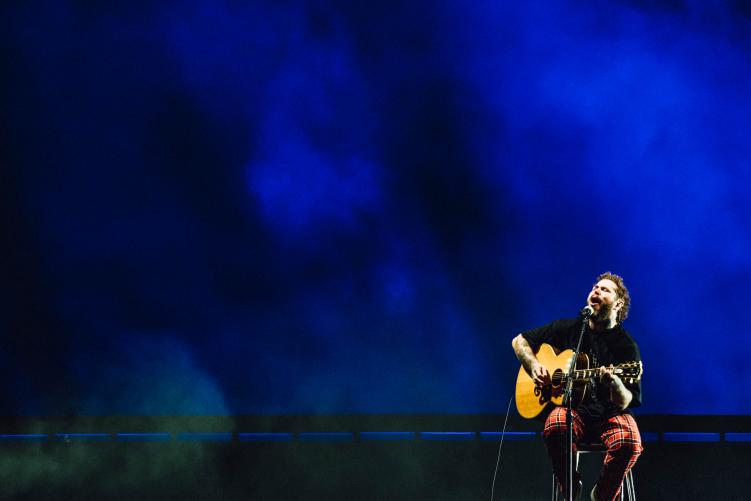 Its been two years since Post Malone last played Voodoo Fest and his career sure has changed since. In 2017, Post Malone played a mid-day set at one of the festival's smaller stages. The crowd was still one of the largest of the weekend, but it no match for 2019. This year Post was blessed with the closing set and arguably the largest crowd of the weekend.
Over the course of the past two years, the vocalist has released two full-length albums and collaborated with some of the industry's biggest names. This growth was evident on stage. The energy, production, coordination, and tempo was perfect for well over an hour.
View this post on Instagram
If that wasn't enough, post headed to Bourbon street after his performance to drop into a few venues and play some throwback hits. He covered Tom Petty's "Mary Jane's Last Dance" and several other classic gems. You have to love when artists take in New Orleans the proper way. See video of his Bourbon street interactions below.
See videos + Photos from Post Malone's Voodoo Fest performance below!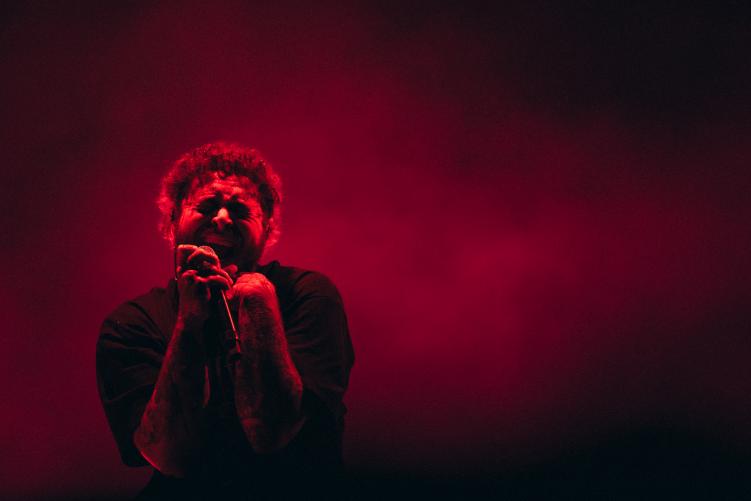 View this post on Instagram
---
Featured Image: Charles Reagan Hackleman