Unless you didn't pay attention to anything on Facebook or Instagram yesterday, which btw would mean you are winning at life, then you undoubtedly saw the avocado madness.
After weeks and weeks of public demand, the Rouses on Tchoupitoulas gave in and attempted the world record for the largest avocado display. With 112,000 avocados taking part in the madness, the display towered over shelves at the store.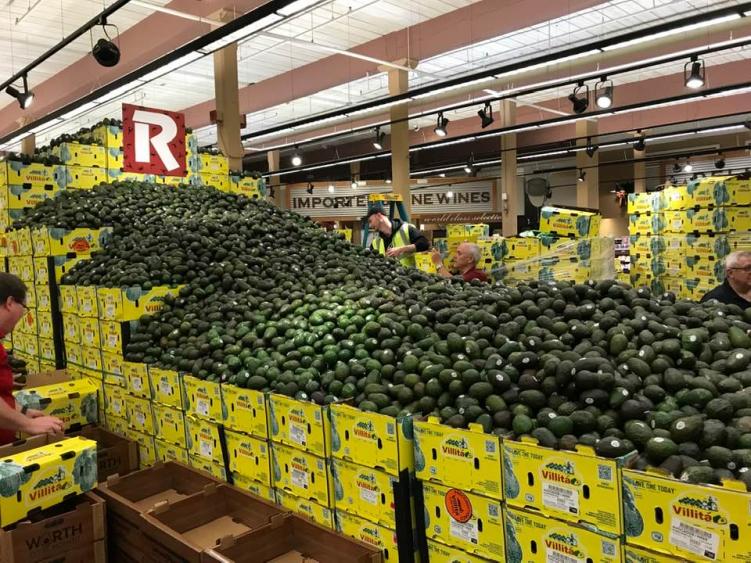 Seriously it's been too long that the NOLA community has gone without owning this amazingly obscure record, so obviously we welcomed the challenge from Rouses.
If you're like me, you know that A.) avocados are fantastic, but B.) they spoil really really quickly. To prevent the fruits from going back quickly, Rouses has them on sale, you can currently buy 12 for $1. A real bargain for all those avocado toast lovers out there in the world.
But after failing to sell the majority of the avocados, Rouses made the announcement yesterday that they would smash the avocados and create the world's largest guacamole wrestling match.
"After breaking the world record for the world's largest avocado display, we realized fast that this was not enough. The only way to top the madness was to have a WWE style guacamole wrestling match right here in our parking lot" – Rouses
The company has used over 50,000 avocados to fill an Olympic style inflatable pool in their uptown parking lot. If you love avocados or want to participate in the matches, please contact Rouses and make yourself heard.
Also, just to be clear, this is entirely satire. But you can still buy dozens of dozens of avocados from the uptown rouses for almost nothing prices. Good luck, and thanks for reading!