Every year, for the last three years, Seven Lions has released a new Album/EP, and has supported his work with a national tour. Thankfully, New Orleans has been on the tour schedule every year. 2016 proves to be no different. Seven Lions'  'THE JOURNEY TOUR' , in support of his latest album, CREATION EP, makes a stop in NOLA on Sunday, November 27, 2016 at the Republic (with support from personal favorite Pegboard Nerds).
Jeff Montalvo, better known by his stage name Seven Lions, has become a staple in the world of electronic music. Having amassed over 3.5 million followers on his SoundCloud alone, Jeff has headlined some of the largest and most renowned festivals in the world; including Ultra, TomorrowWorld, EDC, SXSW, Electric Forest, and countless more.
Hailed by critics for his ability to perfectly and purposefully bridge the gap between dubstep, heavy bass, and trance, Seven Lions brings something entirely unique to the music industry. Swaying from the status quo of EDM even further, Jeff releases his music as a cohesive story not just a compilation of singles. His music evokes emotion and feeling of other worldly grandeur; something that might be found in a fantasy odyssey of sorts. Even in his album art he proves that Seven Lions encompasses more than just music.
"IT MAKES SENSE TO CREATE SOMETHING THAT'S DIGITALLY ARTISTIC WITH REAL COHESION AS OPPOSED TO TOSSING OUT SINGLES AND JUST HAPHAZARDLY SEEING WHAT STICKS… I WANTED TO START MAKING THE MUSIC MORE THEMATIC, INTERESTING, AND PART OF SOMETHING LARGER."

-SEVEN LIONS
  Below we invite you to delve deeper into each of Seven Lions' projects and his history with New Orleans.
In October 2012, Seven Lions' released his first major labor debut, Days to Come EP, which included songs ranging from glitch hop to progressive house. One of my favorites include, The Truth. The EP established him as a skilled technician who was venturing into a sphere of the electronic scene few existed in. Days to Come was listed by Vibe Magazine as one of their Top Electronic Albums of 2012 as it peaked at No. 10 on the Billboard Dance/Electronic Albums chart.
Seven Lions' next release proved to be more experimental than his first, focusing instead on songwriting rather than pure dance music. WORLDS APART EP was released on April 29, 2014. Notable tracks include "Don't Leave" featuring original vocals from British songwriter, Ellie Goulding, and title track "Worlds Apart". The album was critically acclaimed and peaked at No. 2 on Billboard's Top Electronic Albums in the US.
He released a new EP, titled THE THROES OF WINTER on March 3, 2015. Jeff returned to the form found more on his Days to Come EP with this release. This six song project really tells a story if you're willing to listen. Jeff clearly showcases his ability to transport you into his world that he creates with his sonic landscape. This can be heard and even felt with one of my personal favorites, "The End". THE THROES OF WINTER managed to climb the Billboard Electronic Albums chart to No. 3.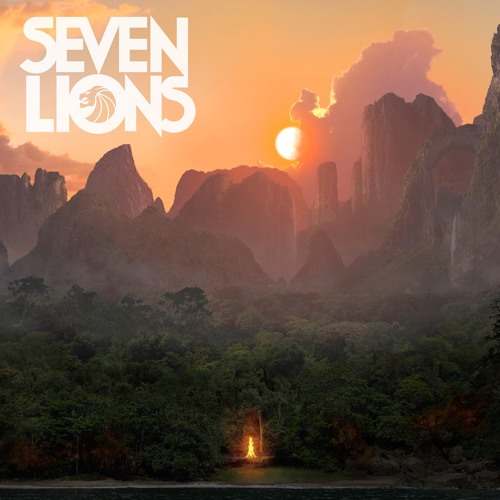 In 2016 he released his newest project, CREATION EP, which peaked at No. 1 on the Billboard's Top Electronic Album chart. It is his longest project to date. CREATION is a beautiful story with varying peaks and valleys which Seven Lions leads you through. With songs like "Coming Home", the album seems to have a brighter message to it than some of his previous works. Then you come to a song like "The Journey", where you can clearly see Jeff's metal influence at work. The juxtaposition of these two vastly different songs is a prime example of what kind of journey CREATION can take you on.
Grab your tickets to the show, and join us for a night of melodic soundscapes allowing you to escape this world and enter Seven Lions'. If that isn't enough, rest easy knowing that Jeff is donating $1 from each ticket sold on the tour to a cause very near to his heart, F Cancer, a registered 501(c)3 non profit charity.
CONNECT WITH RIVER BEATS
facebook | twitter | instagram | youtube | soundcloud | mixcloud