Tash Sultana has become a global sensation. The Australian singer and multi-instrumentalist has risen to explosive levels since her debut album Flow State was released last year.
Her latest world tour stops at the Orpheum Theater this Friday.
But, it's not uncommon ground for the singer. During her first ever US tour, she sold out every single date before ever setting foot in the country. Her returning US tour a few months later also completely sold out.
We caught Tash Sultana for the first time ever at this year's Shaky Knees Festival in Atlanta. And trust us when we say her live performances have to be seen to be believed. She creates expansive sound landscapes that feel bigger than the universe.
She's a one-woman powerhouse performer, and is completely self-taught. The young artist has mastered more than 12 instruments, and weaves a lot of them in to her production and live shows.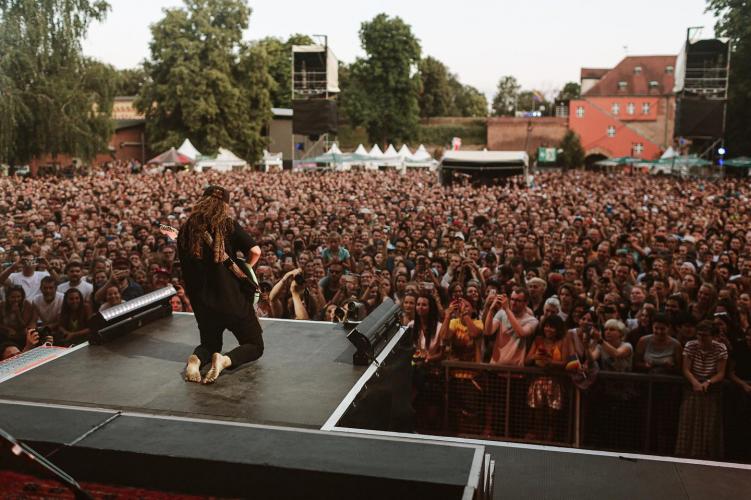 Her unique style has caught the attention of listeners and critics across the globe. Flow State debuted at #4 on the Billboard Alternative Albums Chart, and was also nominated for the prestigious Triple J Australian Album of the Year award.
Recently, the artist took to her YouTube channel to chronicle her rise from bedroom singer to world-wide phenomenon. "The Story So Far" is a three part mini-series that follows her rise to fame.
Her passion and musicality has managed to shine through the webcam, out into the streets of Melbourne and now on to sold out stages around the world.
Watch Tash Sultana's Tiny Desk performance from 2017:
Follow River Beats New Orleans to stay up to date on all your favorite news in the city.
Photos via artist's Facebook page.