On a very personal note – It feels so good to be writing about live music in New Orleans again! For this writer's first gig piece post-pandemic, I'm so happy to announce a tour stop from Thundercat.
The recent Grammy winner is coming to New Orleans and other major cities across the United States to promote his latest album – It Is What It Is. He stops at the Joy Theater on Thursday, October 28. Compton artist Chanel Tres supports the bill.
It Is What It Is released to Brainfeeder Records on April 3, 2020. The album, produced by Flying Lotus and Thundercat, has a star-studded lineup of musical contributions from Ty Dolla $ign, Childish Gambino, Lil B, Kamasi Washington, Steve Lacy, Steve Arrington, BADBADNOTGOOD, Louis Cole and Zack Fox.
Though the album and touring were cut short by the COVID-19 pandemic early last year, It Is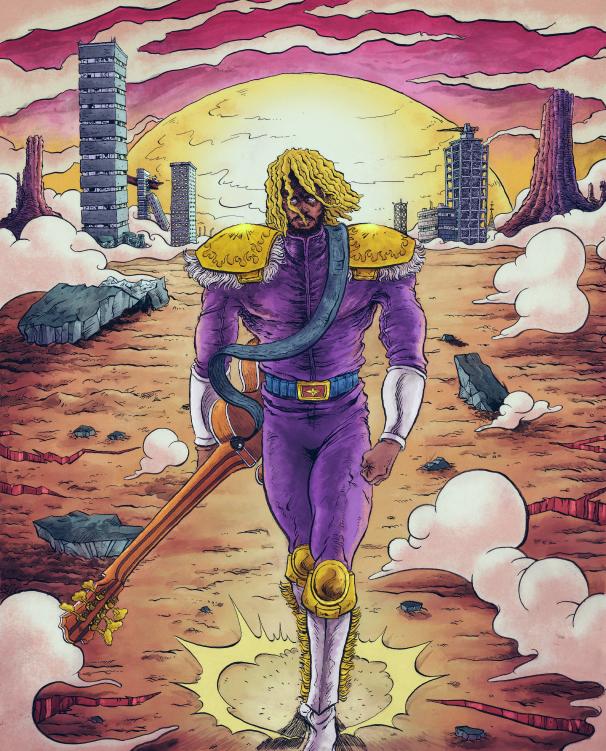 What It Is garnered praise from some of the most prestigious publications. The LA Times said that Thundercat (alias of bassist/singer Stephen Brunerc) "picks up right where he left off with Drunk . . . springing straight out of the Isley Brothers' 1970s milieu, landing somewhere in the near future." The album won the Grammy in 2020 for the Best Progressive R&B album.
This weekend, he'll make his live return alongside friend & frequent collaborator Flying Lotus at the Hollywood Bowl on 6/12, a performance dedicated to essential and front-line workers.
Highly respected and much-in-demand with his peers, Brunerc has previously worked with the likes of Kendrick Lamar, Pharrell, Erykah Badu, Mac Miller, Anderson .Paak and Janelle Monáe just to name a few.
---
Follow River Beats New Orleans to stay up to date on your favorite music Venues IN NEW ORLEANS.
featured image via Thundercat || By Jacob Romero