Republic NOLA is expanding out of their venue space this Saturday with the first show in a new series called SUNZ YA BUNZ. Kicking off the event this weekend is electronic music artist SNBRN, known for hits including "Move All Night" and "Never Let You Go."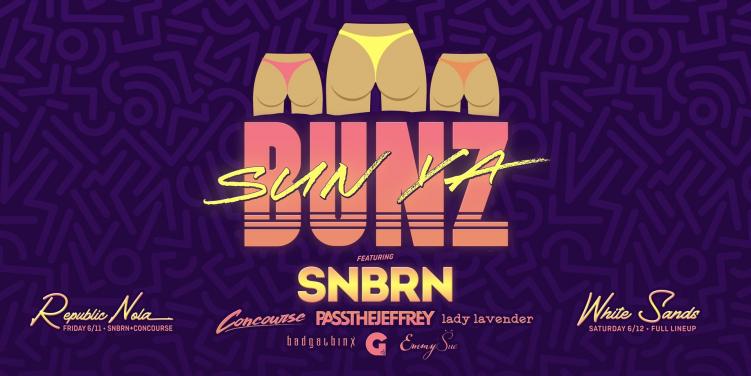 Friday – Republic NOLA
SNBRN will play this Friday at Republic NOLA, then head over to Metairie at the White Sands Volleyball Complex for Saturday night. June 11/Friday festivities kick off at 10 pm with support from DJ Concourse at Republic NOLA.
---
Saturday – White Sands Volleyball Complex
On June 12/Saturday, you'll need to get your day-drinking pants on as doors open at 2 pm and last until 2 am with a full lineup of 9+ DJs. Want to watch some volleyball? Head there earlier from 10 am – 3 pm to watch an invitational with some of the best players from the Gulf South region. Music begins with Emmy Sue, BadGalBinx, and Lady Lavender, plus Republic's resident house DJ's: PasstheJeffrey and Concourse.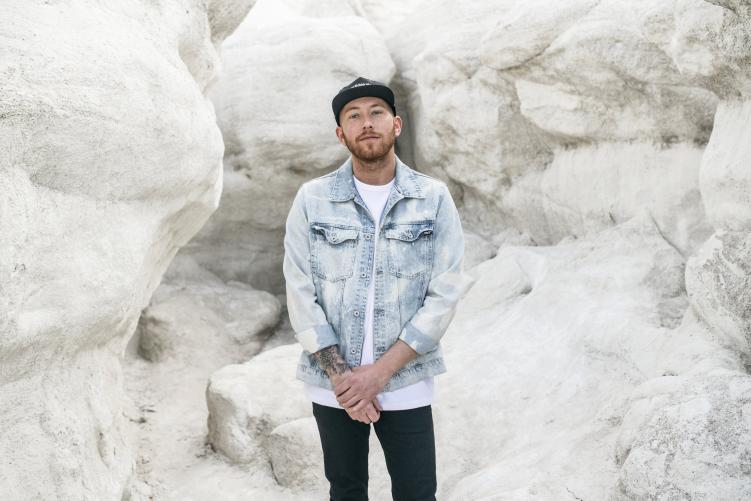 ---
About SUNZ YA BUNZ
SUNZ YA BUNZ is Republic's new Summer 2021 concert series + volleyball tournament + immersive "beach" experience" with national electronic artists in a festival-like setting. The series is anticipated to a monthly happening, so if you can't make it this weekend, stay tuned for next month's!
Featured image via Rebecca Wilbee.