If you're feeling like you just need to dance, then Vintage Rock Club might be right up your alley. New Orleans very first bar dedicated to the throwbacks from the '60s, '70s, and '80s is hosting the final part of their unique series "Rock of Ages" next Friday, November 15. "Rock of Ages" features throwback music videos, concert footage, and the most memorable movie and TV clips throughout the night on a 185" video wall and multiple large-screen TVs.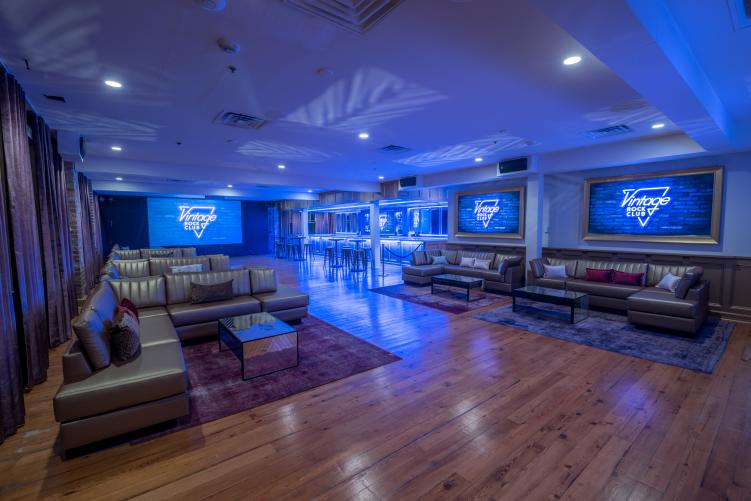 Seriously when is the last time you just chilled at home and watched vintage music videos? Maybe it's time for a change.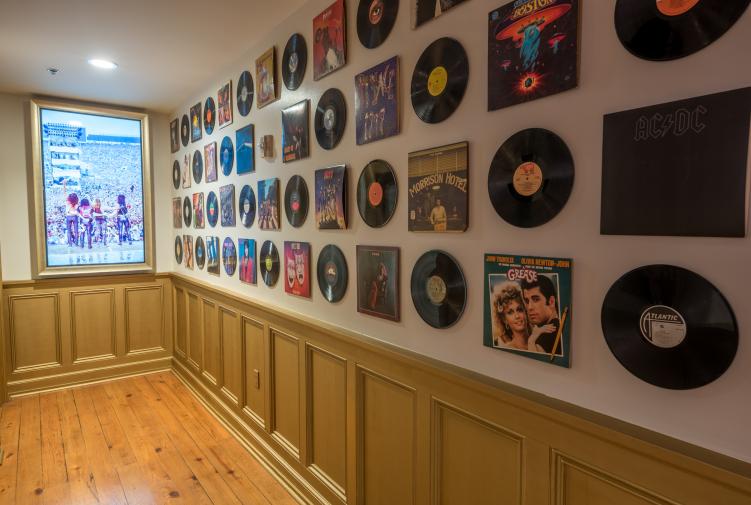 Vintage is a unique space in a city that prides itself on unique spaces. It gives off a sense of Hollywood Studios meets New Orleans, and we love it. So if you feel like you need to escape back to the age of hair metal bands, and 80's love ballads, Vintage's "Rock of Ages" is waiting.
You will need a ticket to this one, but there are some cool features to go with it. A pre-sale ticket purchased online will unlock entry from 7-10 (club opens to the public at 10) plus FOOD and a Vintage Rock Club guitar pick good for one free drink!
In addition, all the events proceeds will benefit Wishes, Wonders & Who Dats, a regional affiliate of the Make a Wish Foundation. Grad your pre-sale ticket below, and get ready to jam out NOLA.
Tickets to Vintage Rock Club's "Rock of Ages" are available now at www.vintagerockclub.com.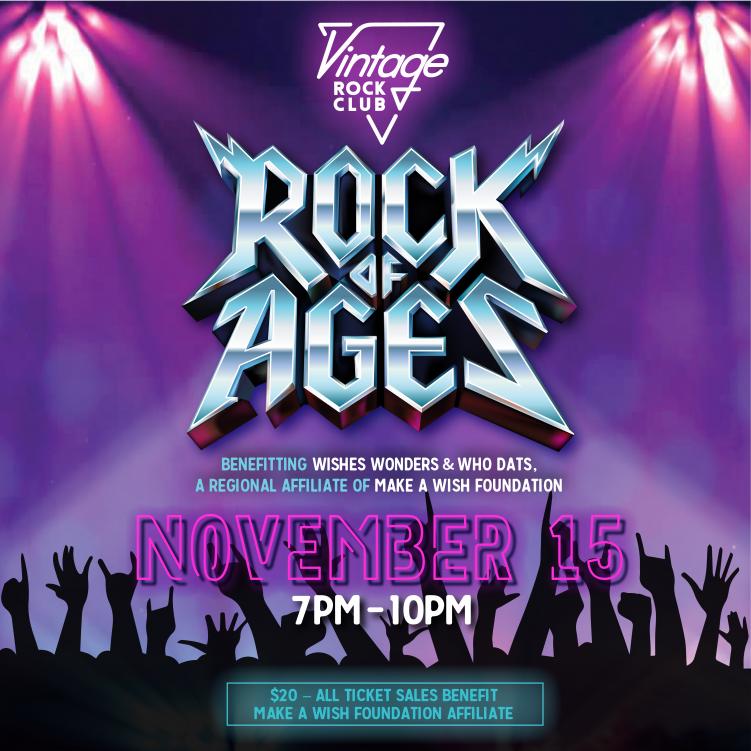 ---
Featured Image: Brandt Vicknair