Did you catch a TOKiMONSTA show last year? If you attended BUKU, SXSW, or Coachella in spring 2016, you might have enjoyed a set from the LA-based electronic producer.
At the time, no one in the music world realized how significant these performances were to Jennifer Lee (the name behind the TOKiMONSTA alias). For the artist, this was more than just a spring festival circuit, it was a life and career-affirming milestone. Only a couple months before her BUKU 2016 performance in early March, both hung in a delicate balance.
In fact, during the couple months prior to her first festival performance of 2016, she had to relearn how how to make music.
The arduous process was part of Lee's recovery from two brain surgeries in January 2016. And the surgeries themselves? Intended to treat an extremely rare and potentially fatal brain disease called Moyamoya.
If this seems like like a shocking revelation, then music fans everywhere would agree.
As far back as a twelve years ago, Lee's doctor began to suspect the possibility that Lee could have this extremely rare genetic condition. Until she developed symptoms, however, the doctor advised that they monitor her condition periodically. Ten years passed with no obvious signs.
Then in 2015, an episode occurred where Lee completely lost sensation in her foot. She revisited the possibility that the culprit was Moyamoya. Following a series of tests, the diagnosis was official. Lee had to act quickly to save her career, and more importantly, her life.
Two brain surgeries and two months of recovery later, she was back on tour.
The story of TOKiMONSTA's rapid comeback is remarkable.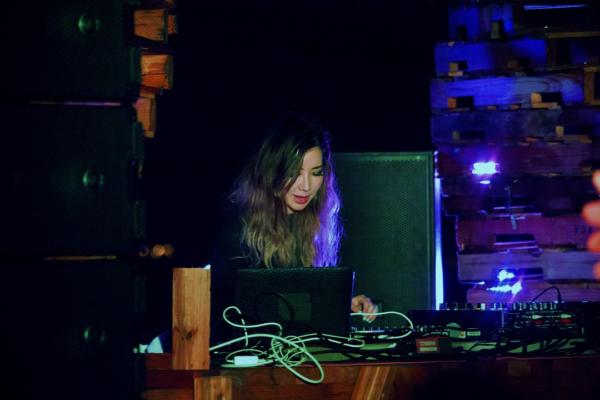 It wasn't an easy process by any means. Soon after the first surgery, Lee suddenly lost the ability to communicate. Texts came out as gibberish and thoughts didn't materialize into familiar words. To make matters worse, she also lost her ability to process music. At the time it all sounded like indistinguishable noise to her. For a career musician, losing the ability to make music and understand it is gut-wrenching.
Rather than force herself to acclimate immediately, Lee opted to be patient. Throughout the month of February, she spent time focusing on recuperating and taking pressure off herself. By March, she was ready to perform and write music.
Through the entirety of her journey – from diagnosis to surgery, to the recovery process, only a handful of people knew the full story. In fact, outside of her doctors, immediate loved ones, and her business manager, nobody else knew.
The story comes to the public eye only after she penned a piece for Pitchfork on September 12, over a year and a half after the initial brain surgery. In a very frank account, Lee explained why she chose to wait till now to share her ordeal with the world:
"I'm sharing the story now to bring light to Moyamoya, because it is such a rare condition, but also to give attention to all personal struggles. I think people sometimes forget that artists are human. We all go through really terrible things and face hardships. Being able to play Coachella three months after having the surgery was very significant to me. If I can do something like this, anyone can." – TOKiMONSTA, via Pitchfork
Read the full Pitchfork article HERE.
TOKiMONSTA's upcoming album Lune Rouge is another milestone in her comeback.
All the tracks on Lune Rouge are songs that Lee wrote after the brain surgeries and subsequent recovery process. The album, set to release October 6th on Young Art Records, is more a personal project rather than an obligation for a record label.
In her Pitchfork feature, Lee expressed that she sought self-fulfillment through the songwriting and production experience. As a result, Lune Rouge is her most autobiographical work yet. Although Lee recruits the talents of other vocalists for her tracks, the lyrics and production will have her imprint.
For a preview of what's to come, watch the music video for one of the singles from Lune Rouge, titled "We Love"
As she embarks on the US leg of her tour in mid-September, her shows will take on much greater depth and meaning. With the outpouring of support from fans, both old and new, each set becomes another celebration of triumph over hardship.
Perhaps attendees will find the same catharsis that Lee felt while relearning how to make music.
---
Follow TOKiMONSTA:
Web Page | Soundcloud | Facebook | Twitter | Instagram
---
Feature image courtesy of Acclaim Magazine.