Festival favorite Ajun Cajun and their infamous soft shell crab is now available to purchase ALL the time, not just during festival season! Ajun Cajun have secured a spot Uptown along Oak Street, the former home to Ninja Restaurant. The spot officially opened up just after Christmas on December 28. We reported earlier this summer that they would be replacing Ninja, which closed after 26 years of service.
Ajun Cajun's menu includes various takes on po-boys including Shogayaki (Ginger Pork), Teriyaki Chicken, and Pepper Shrimp. Others include Tonkotsu Ramen, Donburi, Udon, Yakisoba, and more. For those that are vegetarian, they are quite a few options in each category for you to enjoy as well.
Check out their menu below: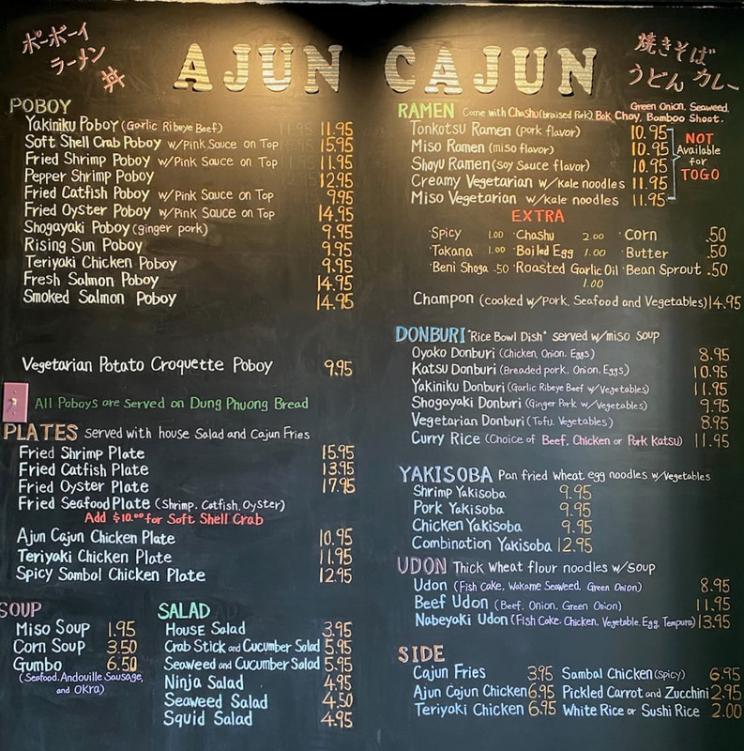 The restaurant, located at 8433 Oak Street, is open Monday-Saturday from 11am-8pm. They are closed on Sunday's.