YES, you read that right! a new mouth-watering Philly Cheesesteak (and other killer sandwiches) spot has arrived in the Marigny. Brotherly Love is located inside of the Lost Love Lounge, right next to The Franklin.
It started as a pop-up over Mardi Gras and moved to a more permanent basis. Open Wednesday through Sunday from 2 pm – 2 am, Brotherly Love is taking classic sandwiches to the next level.
With their impressive attention to detail and use of fresh ingredients, you cannot miss their all-homemade Ruban, Cuban, or newly added Brotherly Club. Just to give you an idea: the Brotherly Club is made with in house slow roasted pork, homemade roast beef, and thick style house made bacon. I know, we're already drooling too.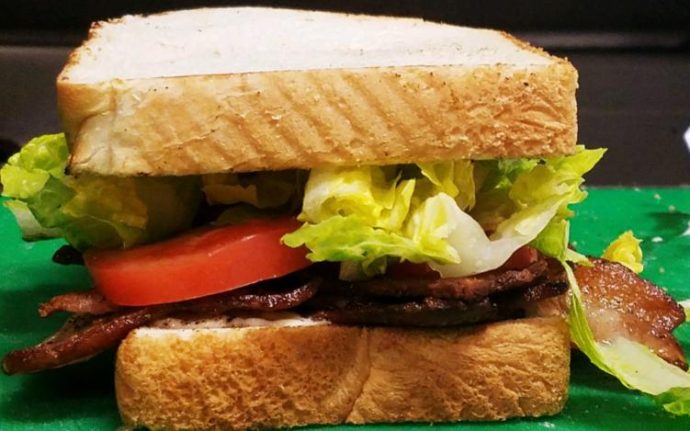 Did we mention they make their own pickles and spicy beans that you can buy?
Headed by Heathcliffe Hailey (from Mimi's in the Marigny) and Brooke Wells, their goal is to "make kickass sandwiches". The Philly Cheesesteak, their most well-known item, comes complete with Amoroso bread flown in from Philadelphia. These chefs have some serious dedication to their craft and we are very excited for a new late night foodie spot!
Try it out soon. It's located inside of Lost Love Lounge on the corner of Dauphine & Franklin in the Marigny. Open til 2 am on Wednesday through Sunday. Check out their menu below: