If you're active on the internet, there's no doubt that you've seen the popular Grumpy Cat. She skyrocketed to popularity after an image of her became an instant meme. Her face has been shared across the internet thousands, if not millions of times. Grumpy Cat was born in 2012, thanks to Reddit. Per the photo posted on Reddit, internet users jumped at the opportunity to create a meme out of her face. The memes poked fun at the cat always seemingly looking unhappy.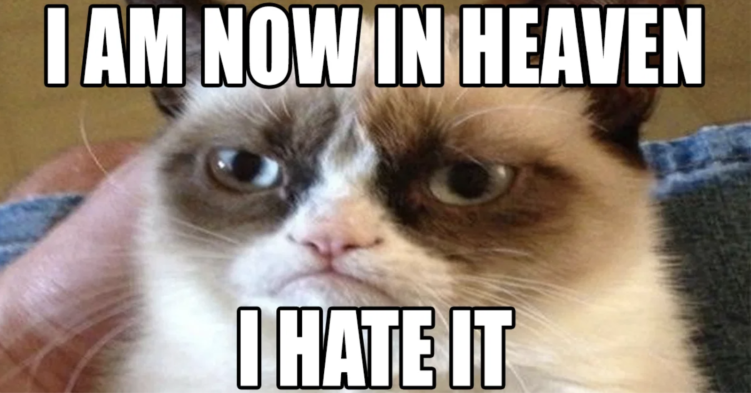 Unfortunately today, Grumpy Cat's owners confirmed her passing. She was 7 years old. She helped people around the world turn their frown upside down with her comical looks, and provided lots of smiles around the world.
Some days are grumpier than others… pic.twitter.com/ws209VWl97

— Grumpy Cat (@RealGrumpyCat) May 17, 2019
Rest in Peace, Grumpy Cat.
Featured image via Grumpy Cat Facebook page.