Looking for some java to chase away the winter blues? Good thing there's no shortage of coffee roasters in New Orleans. Literally – there's too many to choose from.
To save you the ultimately daunting task of choosing, we've narrowed down the list for you to some of our favorites. Obviously we couldn't choose them all – so let us know in the comments below if we skipped your favorite!
---
Cafe Envie – French Quarter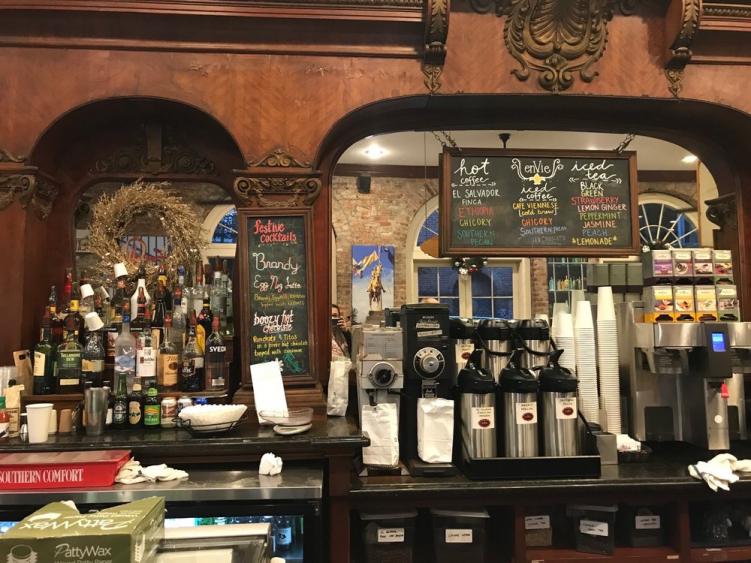 Envie is a French Quarter staple. Their late-night hours and quick but yummy food has sustained the French Quarter inhabitants for years. You have two locations to choose from, but the spot on Lower Decatur is our fave.
Cafe Envie is located at 1241 Decatur St
New Orleans, LA 70116
---
Sacred Grinds – Mid City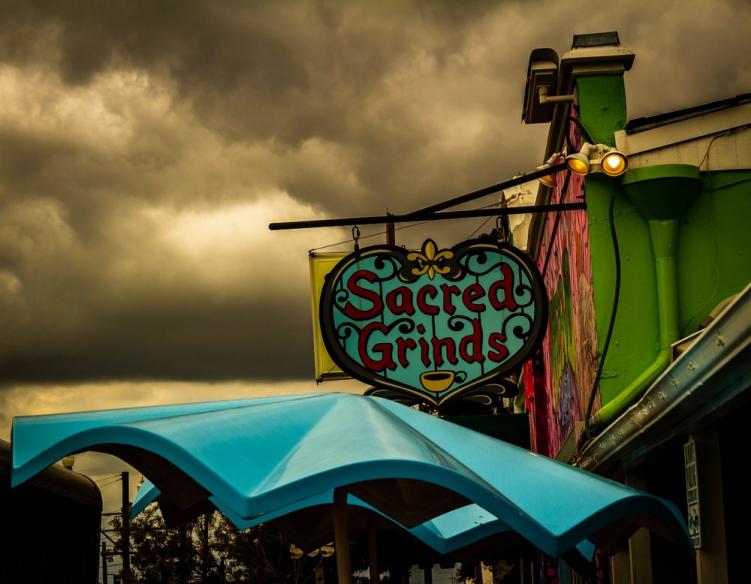 If you follow the Canal St. streetcar line all the way to the end and get off in front of the cemeteries, you'll stumble upon New Orleans' favorite spooky themed coffee shop. Sacred Grinds is attached to an herbal & head shop, so you can peruse some holistic goodies while waiting for your coffee to brew.
Sacred Grinds is located at 5055 Canal St
New Orleans, LA 70119
---
Spitfire – French Quarter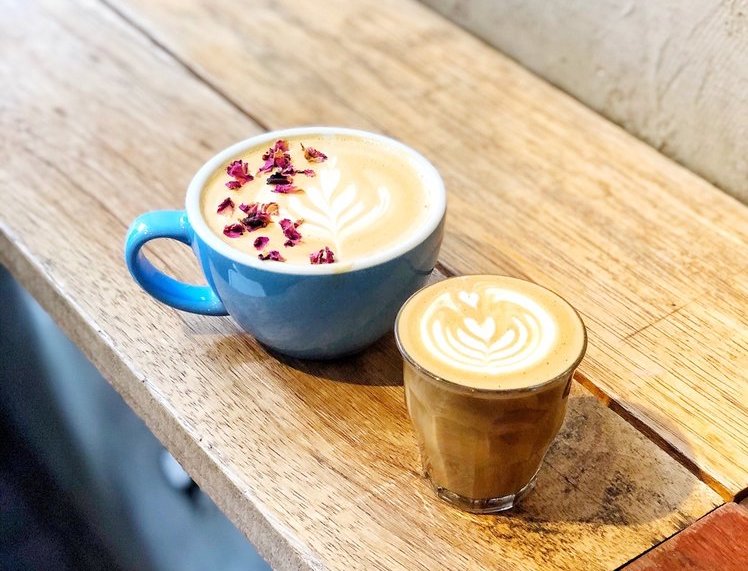 Spitfire is – quite literally – a hole in the wall in the French Quarter. If you weren't looking for it, you might miss the narrow entrance on St. Peter's. This in-and-out place is perfect for long days spent exploring the Quarter.
Spitfire is located at 627 St Peter St
New Orleans, LA 70116
---
Monkey Monkey – Mid-City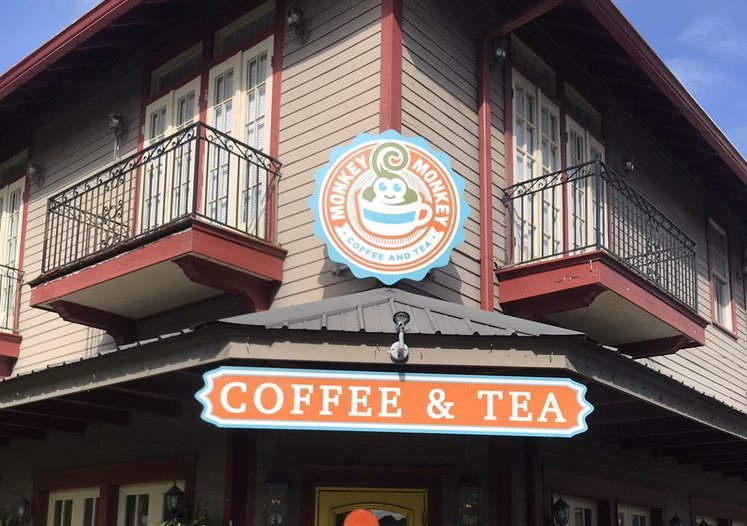 If you'd rather take a seat and enjoy your java, maybe you'd prefer Monkey Monkey in Mid-City. This stop is much more spacious, with table and couch seating if you're a digital nomad or just having a visit with a friend.
Monkey Monkey is located at 4641 S Carrollton Ave
New Orleans, LA 70119
---
HEY Coffee Co. – Tulane / Gravier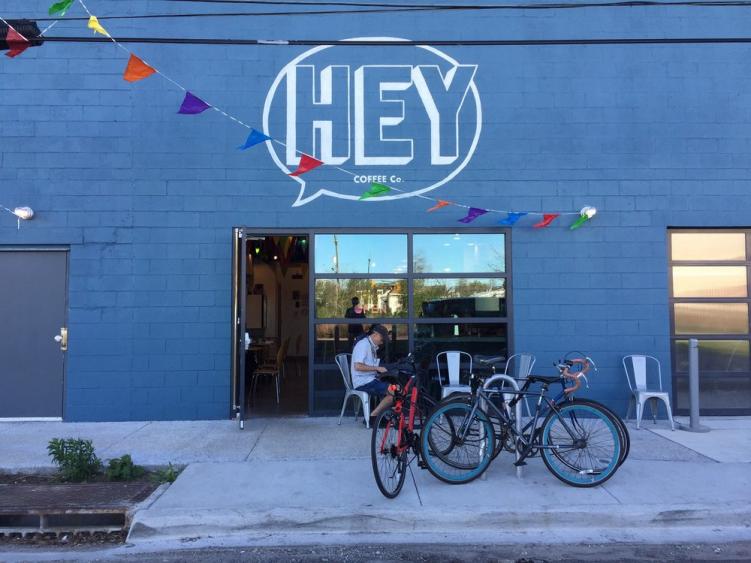 This is one of the newest coffee roasters in New Orleans, recently opening with a killer spot right on the Lafitte Greenway. You can ride your bike up for a quick caffeine fix, or take your drink on the go with a mosey-ing walk through the city.
HEY Coffee Co is located at 2606 St Louis St
New Orleans, LA 70119
---
Drink Beauty – East Riverside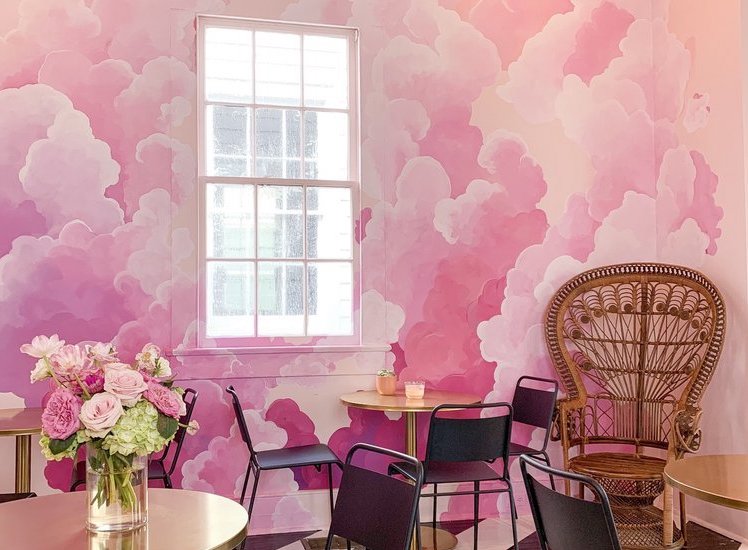 If you'd like a dash of girly glee with your coffee, CBD infused of course, then Drink Beauty on Magazine Street is a must. They may be the most Instagram-able spot on our list, and their unique drink blends are definitely worth a try.
Drink Beauty is located at 3424 Magazine St.
New Orleans, LA 70115
---
The Vintage – Irish Channel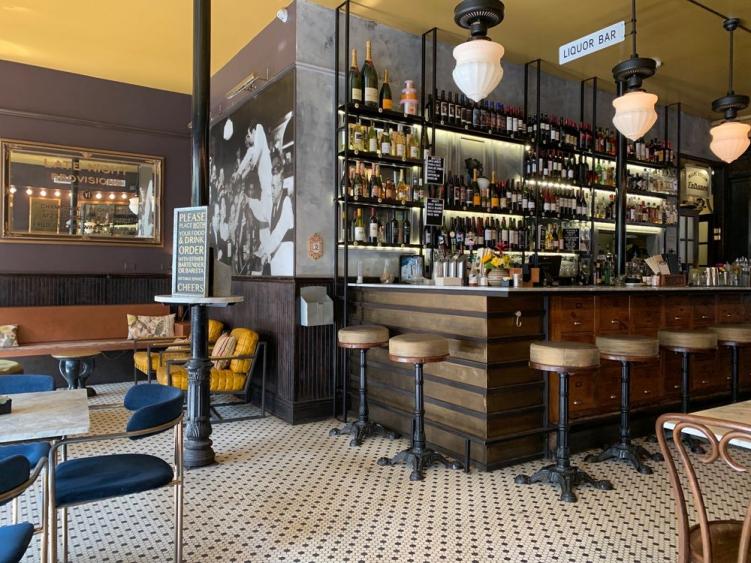 If you'd like your coffee house to feel like an old-time whiskey bar, then you might want to try The Vintage in the Irish Channel. You can also add a "fancy beignet flight" to your coffee order. Or maybe a stiff drink would warm you up better? Who cares if it's 11 am. We won't judge.
The Vintage is located at 3121 Magazine St
New Orleans, LA 70115
---
Mojo Coffee House – Freret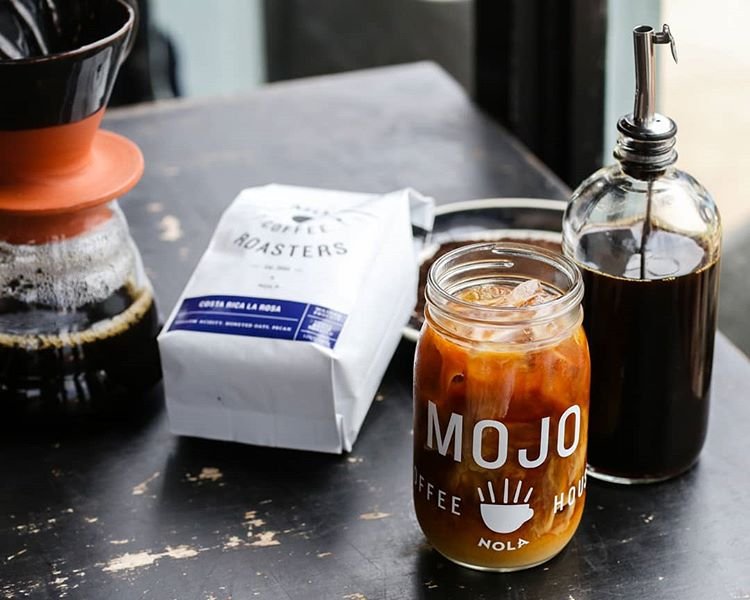 Freret is one of the hippest spots in the city – so why wouldn't they have an indie coffee house to match? Mojo is one of our favorite coffee roasters in New Orleans. You can use this spot to relax and read the day away – filling up with a healthy açaí bowl halfway through the day.
Mojo Coffee House is located at 4700 Freret St
New Orleans, LA 70115
---
Z'otz – Leonidas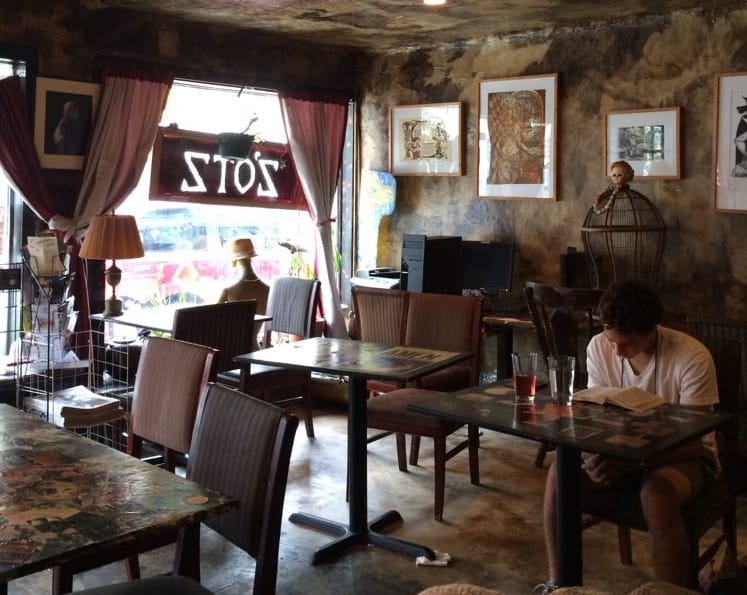 Z'otz is perfectly New Orleans. Where else could you find a steam-punk coffee joint open until 1 in the morning? If you need a serious waking from the dead, give the White Zombie a try.
Z'otz is located at 8210 Oak St
New Orleans, LA 70118
---
Breads on Oak – Leonidas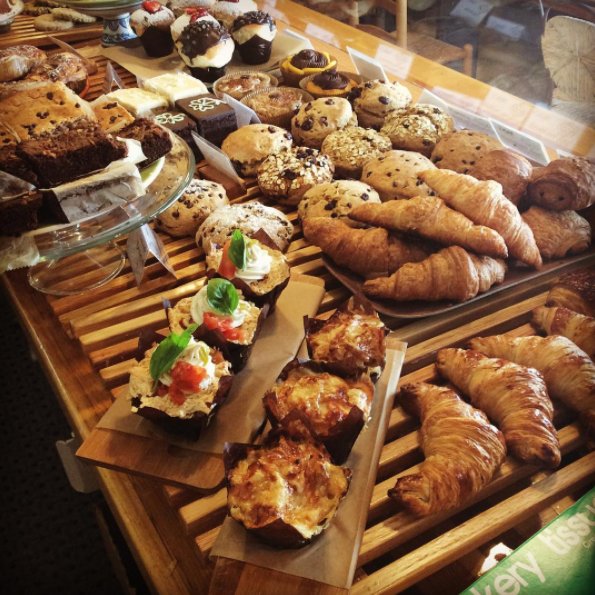 If you want some patio seating and artisanal snacks to go with your coffee – we highly recommend trying Breads on Oak. Odds are you'll smell the place before you see it. They were
New Orleans first café & bakery specializing in organic artisan breads baked in a stone hearth oven.
Breads on Oak is located at 8640 Oak St
New Orleans, LA 70118
---
The Orange Couch – Marigny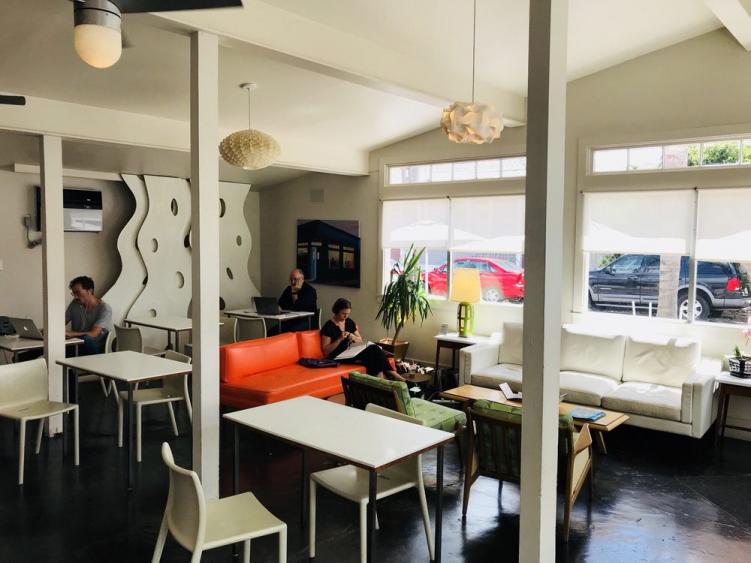 Another work-away-from-home delight, The Orange Couch is modern, bright & spacious. Perfect for when you're seriously over the WFH vibes. It's Marigny location means there's plenty to see nearby too.
The Orange Couch is located at 2339 Royal St
New Orleans, LA 70117
---
Cherry Coffee Roasters
Cheery Coffee Roasters is an Irish channel gem that has been on our radar since it opened in 2013. Cherry focuses on not only top quality service but the true coffee beans' authenticity: from the very cherry that produces it, where it's grown, picked, processed, and then imported.
View this post on Instagram
Cherry Coffee is located at 4877 Laurel St, New Orleans, LA 70115
---
Follow River Beats New Orleans to stay up to date on your favorite Places IN NEW ORLEANS.
---